Hybrid Cloud Security, Powered by
X

Gen™
Optimized for leading environments
Hybrid Cloud Security, powered by XGen™, delivers multiple cross-generational threat defense techniques for protecting physical, virtual, and cloud workloads. Optimized for leading environments like AWS, Microsoft® Azure™, and VMware, you get full visibility and control of your workloads across all environments.
Protects against known and unknown threats
A connected threat defense provides increased visibility and speed of response to sophisticated attacks, allowing for a coordinated enterprise response that protects against known and unknown threats, while keeping skilled resources focused on your business goals.
Get expert insight.
For free.
Don't just take our word for it. See what industry experts have to say.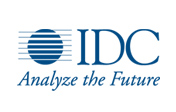 Market share leader every year since 2009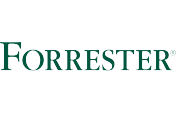 Trend Micro maintains its position as a market leader.
The Forrester Wave™: Endpoint Security Suites, Q2 2018.
Sign up for the XGen™ Security Resource Center to learn more about best practices for securing your hybrid cloud environments.
Get access to:
Data Center Attack: The Game — Will your decisions help save lives?
Put yourself in the shoes of a CISO at a hospital to see if you can go back in time to prevent a data center attack from holding critical patient data hostage.
You'll be prompted to make decisions that will impact your security posture. Wrong choices could result in ransomware hijacking your patient data and putting lives at risk. Right choices will show you what happens when DevOps and IT work together, will allow doctors to see patient data, and the hospital will run as expected.
These companies have used Hybrid Cloud Security, powered by XGen™, to protect their hybrid cloud environments from the evolving threat landscape. You can too.
MEDHOST
"XGen™ security delivers visibility and management through an integrated console that provides a holistic view of what's going on in our threat landscape."
William Crank,
Chief Information Security Officer
TRC Solutions
"Trend Micro has helped us to secure our customers' critical information in the cloud and get relevant data from it."
Jason Cradit,
Sr. Director of Technology
What's your X?
Let Hybrid Cloud Security, powered by XGen™, combat the challenges facing your organization today.
Free trial 
See the functionality of Deep Security as a Service in your environment.