CES 2015: Spotting Devices and Policies that Secure IoE Data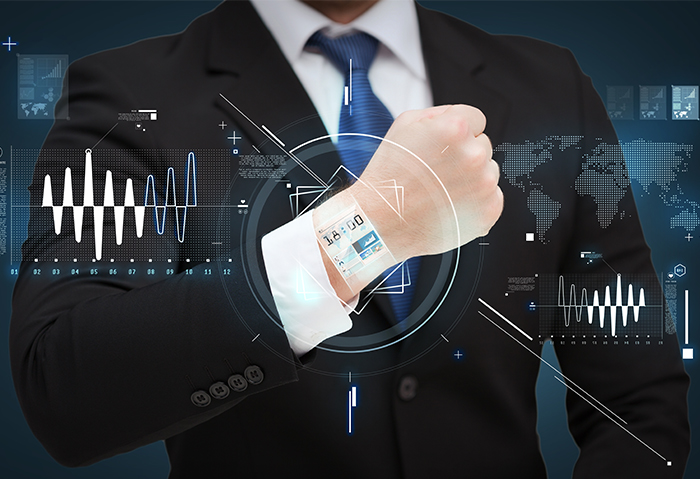 In a past post, we talked about four tech trends from the International Consumer Electronics Show (CES) 2015 that could severely impact your data and privacy. As new devices are unveiled in CES 2015—undoubtedly a high-impact venue that attracts investors and consumers—major tech companies and startups tend to first highlight new features of their product before going into the implications of its usage.
Today, the trends with new technologies tend to revolve around connectivity and the Internet of Everything. As such, many new devices displayed in CES call for fast-paced, constant wireless connectivity that can process data on the go. Wearable devices designed to alert you with the latest in your social media feed, for instance, need to always be connected. The same goes for health trackers optimized to sync your latest blood pressure or heart rate details to the cloud. This goes out to connected appliances and smart home hubs as well, with functions that are enabled via the Internet or local wireless connections such as Bluetooth.
This is the age of the IoE, IoT, and all things smart. For everything to be connected, data has to flow across many channels and endpoints. The problem with this is that real-time access to data may benefit not only the users, but also probable data thieves.

The question then goes to the makers of consumer-oriented devices: What happens to consumer data during these high-tech processes and how are they protected?
[Read:You Should be Smart about Smart Devices]

This year, CES gave cybersecurity the attention it deserves by featuring a Personal Privacy & Cyber Security Marketplace where security-oriented products were put on display. We looked at the devices covered in CES and spotted the following technologies that focused on better privacy and data security:
Accessories for mobile security
A variety of new products were featured with the goal of protecting data on mobile devices. These include bags, wallets, and cases that shield mobile devices from unwanted radio frequency scanning and GPS tracking.
Software platform that secures medical device 
Blackberry announced that they'll be providing the software platform for a new connected device that captures and transmits secure medical information. Called the HBox, the device will be compatible with BlackBerry's BES platform that features full data encryption. 
Biometrics for security
Forget about remembering passwords. A solution was unveiled that aims to replace passwords with an app that uses facial recognition technology or "facial math" to authorize accounts. A new solution was also announced for securing mobile payments that involves the use of a Bluetooth sticker that can be integrated with a smartphone's biometric features to secure credit card and bitcoin transactions..
Anonymous VPN Service
A company offers private and secure online browsing via VPN service using hidden IPs and Wi-Fi security.
***

In addition, the creation of policies for securing the Internet of Things was also discussed. Speaking at the CES 2015 tradeshow, Federal Trade Commission Chairwoman Edith Ramirez stressed that participating companies need "to enhance consumer privacy and security and thereby build consumer trust in IoT devices" via the following steps (in verbatim):
adopting "security by design";
engaging in data minimization; and
increasing transparency and providing consumers with notice and choice for unexpected data uses.
As a major avenue for displaying new devices and technology, CES sets trends that consumers usually follow. We have seen a similar impact from other events like DEF CON 22, which highlighted an increase in hacks against IoT devices. For venues such as these, security must be continually built from the ground up as a proactive stance against cybercriminals that will want to grab data from every device or tech concept available to the public. 
HIDE
Like it? Add this infographic to your site:
1. Click on the box below. 2. Press Ctrl+A to select all. 3. Press Ctrl+C to copy. 4. Paste the code into your page (Ctrl+V).
Image will appear the same size as you see above.