Maximizing Security and Privacy Settings in iOS 10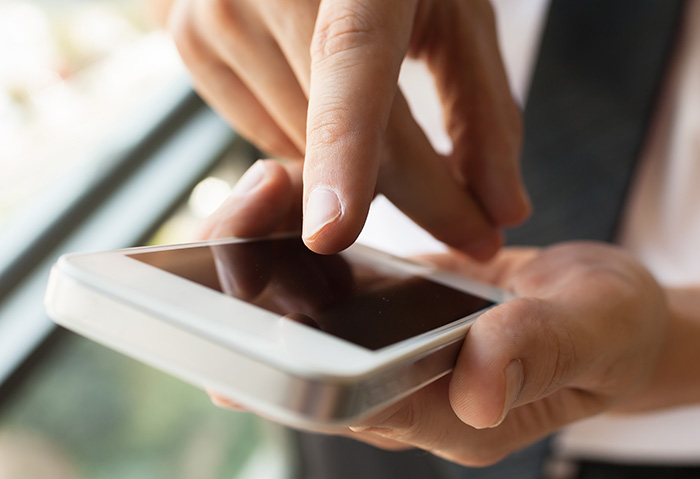 Along with the heavily-publicized announcement of the newest addition to its ever-growing family of devices, iPhone 7 and iPhone 7 Plus, Apple, one of the world's biggest mobile device players, recently deployed its newest operating system upgrade, iOS 10. Dubbed by Apple itself as its "biggest iOS release ever", iOS 10 was made available for download on September 13 with a bevy of new features for supported devices.
While fun, consumer-centric updates drew applause from the crowd during Tim Cook's keynote address, in the background, a number of security features have also been incorporated—some of which have already been deployed in iOS 9 and its 9.3 update—that continue to improve safety and protection of user data. Apple notes, "Your privacy always comes first. That's why iOS 10 uses on-device intelligence to identify the people, objects, and scenes in Photos. And when you do share sensitive data with Apple for services like Maps, it's always encrypted and never used to build user profiles."
Among some of the biggest, most noticeable changes found on iOS 10 are the evolved Lockscreen and Notifications capabilities that would easily allow the user to take a quick glance at info without the need to unlock the device. This convenient feature, however, is a double-edged sword as this could also allow unauthorized parties to see potentially private information. Fortunately, the feed can be customized according to the user's needs and preferences.
Here's a quick look at how you can maximize these features to your advantage:
Harnessing Privacy

Lockscreen

One of the most prominent changes for iOS 10 can be seen on the lockscreen. In essence, the new lockscreen allows users to check notifications and updates without unlocking the device. The downside is that any malicious parties can also see anything that pops up on the lockscreen, from messages and e-mails, along with info from widgets that are set up.


Users can evaluate and choose what types information are allowed to pop up on this screen by going to Settings > Touch ID & Passcode and then manually disabling the notifications one by one. This includes Today View, Notification View, Siri, Reply with Message, Home Control, and Wallet.

In iOS 10, the Raise to Wake feature allows the device owner to quickly check the lockscreen—and save on battery power in the process—by simply holding the phone up. However, this gives anyone the permission to access it without any noises and even without the knowledge of the owner. It is recommended that that the lockscreen notifications be configured first, or to disable this feature completely by heading over to Settings > Display & Brightness.

Notifications

The notifications feature was designed to provide a quk rundown of any important messages or updates. However, so do strangers who happen to pass by your desk or worse, someone with malicious intent. Previews of e-mails and messages could be controlled and limited when you go to Settings > Notifications > Messages and disable Show Previews. The same can be done with mail and other apps that show notifications on the screen.

Privacy Settings

Navigating through the privacy settings on your iOS device allows you to limit the kind of data that is being collected or shown. These settings allow users to tweak and limit different types of data shared by different apps, from Camera & Microphone access, Calendars, Health and HomeKit.

Particularly, users are often given the control to allow or limit location sharing in iOS. You can do this by going to Settings > Privacy > Location Services to allow (or prevent) certain apps to track your location through the device's GPS or Wi-Fi connection. This is useful for apps that can tell you of the weather, or those that need to access your location, such as Apple's Maps, Google Maps, or Waze. The Camera app can also be configured to access your location to review where and when a particular photo was taken.


However, there are applications that might not need your location data, but still ask for it. Limiting or disabling tracking services can be done when you scroll down and sift through specific apps that do not need to track your location to function. It is recommended that you never allow apps to track your location in the background.

Advertising
Under Privacy settings, you can limit third-parties from tracking and providing you with targeted marketing by enabling the Limit Ad Tracking option then tapping the Reset Advertising Identifier. iOS 10 heightens this by resetting the identifier to 00000000-0000-0000-0000-000000000000 that makes it hard for ad providers to track you and your online behavior that would later on translate to ads. When you go to View Ad Information, you can take a look at the kind of information that Apple uses to deliver ads catering to your interests and needs.
Sealing the gateways
Touch ID & Passcode

The passcode is the key that grants access to your device, while preventing access to outsiders. By default, Apple devices are encrypted, but it only takes effect when you enable the use of a passcode or a fingerprint as gatekeepers. Passcodes serve as the first line of defense from any unauthorized party from taking a look at your personal information or data stored in your device.

When an Apple device is set up, a user is asked to create a passcode. This is carried over when an update is done. While the passcode feature can be turned off, keeping it turned on is highly recommended.
Since the rollout of iOS 9, the four-digit numeric passcode has been exended to allow a six-digit code, which makes it harder to crack. Other options can also be explored when it comes to setting up a passcode. The TouchID feature is still the most secure way to lock and unlock the screen. Thanks to the way Apple implemented the feature, it also makes it the easiest and fastest way to unlock iOS devices that support it.

Go to Settings > Touch ID & Passcode or for earlier models that do not have Touch ID, Settings > Passcode. Tap Change Passcode then enter your old passcode. After keying this in, tap Passcode Options. A number of selections will then be prompted on the mobile screen. You can choose from Custom Alphanumeric Code (a combination of letters and/or digits of any length or number), a Custom Numeric Code (any number of digits), or a simple 4-Digit Numeric Code, which is not advisable, given its decipherable nature.

Auto-lock

iOS devices are naturally capable of locking itself automatically. But locking it more quickly might be the more secure way to go. When left unlocked, anyone can easily gain access to stored content and data with just one swipe and tap.
Go to Settings > Display & Brightness > Auto-Lock and choose from pre-set length of time your phone can be left unlocked from 30 seconds to "never". A shorter time limit is the safer option. Remember that pressing the power button can manually lock your device when you are done using it.

Two-Factor Authentication

With the release of the iOS 9 and OS X El Capitan in 2015, Apple's two-factor authentication feature has changed from when it was first offered. In the past, Apple suggested that users print and keep a recovery key, comprising of a long string of characters. Unfortunately, it also led to a number of problems for users—some didn't save it, or simply lost the key code.
The authentication process has since been improved. Two-factor authentication is highly recommended by security experts to add an extra layer of security on your device. To
turn on two-factor authentication
for your Apple ID, you must at least have at least iOS 9 or OS X El Capitan or later OS installed. To do this, go to
Settings
>
iCloud
>
Apple ID
. Tap
Password & Security
and then
Two-Factor Authentication
.
Getting locked out of one's account, however, would take Apple several days and a number of security questions before reinstating the account. In cases like this, go to
iforgot.apple.com
and simply follow the instructions.

Unsecured Network Warning

Determining an unsecured network is important for devices to keep them from connecting to potentially dangerous networks. This feature provides a security recommendation notification when the device is trying to connect to a network that could expose the device to potentially harmful networks. For enterprise-configured devices, this is a vital feature that prevents employees from inflicting harm to an organization's network.
Maximizing security and safety for mobile device users is all about finding the perfect balance between a set of parameters and restrictions and convenience and ease of use. While these features, old and new, have been integrated into the latest iOS releases, Apple devices are not impenetrable to security risks. Knowledge and awareness on how to maximize built-in security features of one's mobile device, paired with the comprehensive protection provided by a reliable security solution like the Trend Micro Mobile Security for Apple devices leads to an excellent mobile device experience for users.
HIDE
Like it? Add this infographic to your site:
1. Click on the box below. 2. Press Ctrl+A to select all. 3. Press Ctrl+C to copy. 4. Paste the code into your page (Ctrl+V).
Image will appear the same size as you see above.