National Cyber Security Awareness Month: Security Tips for Enterprises and Employees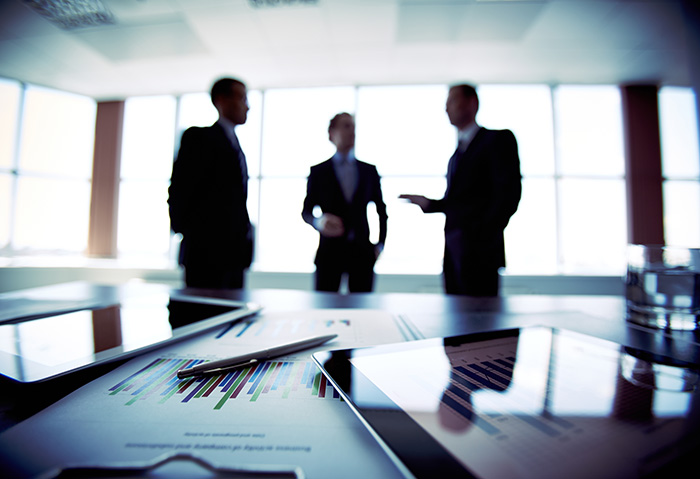 The National Cyber Security Awareness Month (NCSAM) is an effort aimed at raising online safety awareness. Every October, participating groups launch campaigns that highlight online security awareness in their respective outfits—from promoting identity protection to information privacy and security.
In our previous article, we shared tips that everyday users can apply for a more secure online experience. This time, we'll be breaking down security measures and best practices for enterprises and office workers. We have included some guidelines on how to protect data and devices across multiple platforms, and what employees can do to avoid compromising the company network.
The Best Practices for Enterprises
According to a popular saying, "an ounce of prevention is worth a pound of cure." While it can be applied to a lot of things, prevention is way cheaper than having to deal with a cure when you're talking enterprise security. Especially when you consider how much damage a data breach and other threats can do to an organization.
Spotting Bad Links – Being constantly connected exposes users to various online tricks and scams that can compromise not just one user, but everyone else on the victim's network. Learn how to spot malicious ads, spam and email scams, online banking fraud, and other schemes by reading this guide.
Encrypting Your Work Email – Despitethe number of communication platforms available today, email still remains the most popular and widely-used platform for business correspondence. A single email can contain vital data and personal information that can make or break a business, so one must learn to err on the side of caution. You can also set up email encryption for webmail accounts.
Spotting Frauds on Professional Networks – Everyone's on social media these days, and there are social networks designed for different purposes—including ones that offer a way to connect professionals. Unfortunately, scammers and attackers know this too. Here are a few tips on how todetect attackers that could trick you into divulging sensitive company information on professional social networks.
Avoiding Being Your Company's Weakest Link – Data breaches aren't entirely caused by external factors. Sometimes human error and employee negligence can play a part in unintentional data distribution. What should employees be wary of?
For Network Admins:
Identifying and Dividing Networks and Users – Network segmentation—allowing control on both user privileges and network traffic—is of crucial importance to fight against targeted attacks.
Categorizing Data to Fight Insider Attacks – Insider threats are not just a thing of the movies anymore, they're also the reality of many vulnerable networks. Good news is that they are avoidable.
 [More: The best practices for enterprses in 2015]
 Internet of Things
Organizational Challenges in the Internet of Things – To understand the possible weak points and risks, one should be able to comprehend the workings and intricacies of an organization's network. This article discusses the challenges of managing smart devices in a business environment.
What to Consider before Bringing IoT Devices and Wearables – The IoT is slated to be technology's "next big thing." This article discusses how enterprises can prep for the influx of connected devices.
BYOD
With the continuing growth of mobile device use, BYOD (Bring Your Own Device) has become commonplace for companies and its employees. While it encourages productivity and convenience at work, it also comes with a number of risks, especially if it isn't managed correctly. Learn tips on how to keep your devices secure:
How Lost or Stolen Devices Endanger Companies – One of the risks of giving employees access to company data through their mobiles: what happens if the device gets stolen? Discover how you can maximize the BYOD trend while upholding security measures.
Embracing BYOD Safely and Securely – Connecting personal devices to company networks presents risk factors, such as unpatched vulnerabilities, that can be easily exploited. Learn about mobile security solutions you can look into to prevent such mishaps.
A Better Solution for the BYOD Problem – BYOD has become a practice that gives employees flexible access to work files and data from their personal devices. It is important to implement solutions that separate personal needs from business needs. How can enterprises effectively safeguard corporate data on employee devices?
HIDE
Like it? Add this infographic to your site:
1. Click on the box below. 2. Press Ctrl+A to select all. 3. Press Ctrl+C to copy. 4. Paste the code into your page (Ctrl+V).
Image will appear the same size as you see above.