Malware
Windows App Runs on Mac, Downloads Infostealer, Adware
We found an EXE application that specifically runs on Mac to download an adware and info stealer, sidestepping built-in protection systems on the platform such as Gatekeeper.
---
Update as of 6:00 P.M. PST, May 3, 2019: Our continued observation of the malware sample showed that it spoofs popular Mac apps, instead of being included in the app installers themselves as previously reported. We made the corrections in the technical analysis in this post. We would also like to thank Objective Development for clarifying this issue.
Update as of 5:00 P.M. PST, February 18, 2019: Further analysis on the sample indicated that it does not bypass the Gatekeeper mechanism as previously reported. We made the necessary changes in the technical analysis in this post. We would also like to thank Apple Product Security team for reaching out to us to clarify this issue.
EXE is the official executable file format used for Windows to signify that they only run on Windows platforms, and to serve as a security feature. By default, attempting to run an EXE file on a Mac or Linux OS will only show an error notification.
However, we found EXE files in the wild delivering malicious payload on macOS recently. While no specific attack pattern is seen, our telemetry showed the highest numbers for infections to be in the United Kingdom, Australia, Armenia, Luxembourg, South Africa, and the United States.
Behavior
The samples pose as installers of popular apps and are often available for download from various torrent websites. Examples of the applications they pose as are as follows:
Paragon_NTFS_for_Mac_OS_Sierra_Fully_Activated.zip

Wondershare_Filmora_924_Patched_Mac_OSX_X.zip

LennarDigital_Sylenth1_VSTi_AU_v3_203_MAC_OSX.zip

Sylenth1_v331_Purple_Skin__Sound_Radix_32Lives_v109.zip

TORRENTINSTANT.COM+-+Traktor_Pro_2_for_MAC_v321.zip

Little_Snitch_583_MAC_OS_X.zip
When the downloaded .ZIP file is extracted, it contains a .DMG file hosting the supposed installer of the spoofed app.
Figure 1. Sample of the malicious file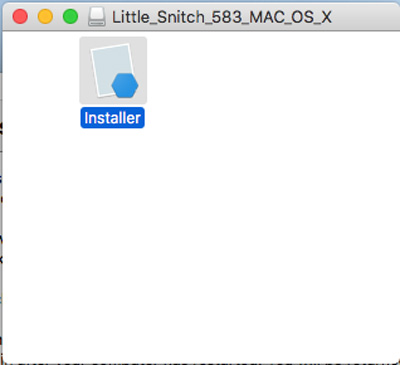 Figure 2. Installer contained in the .DMG sample we analyzed posing as a legitimate application
Inspecting the installer contents, we found the unusual presence of the .EXE file bundled inside the app, verified to be a Windows executable responsible for the malicious payload.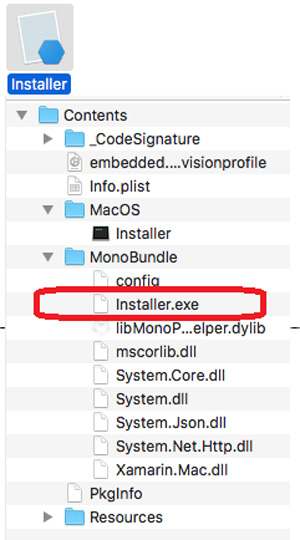 Figure 3. Suspicious .EXE bundled for Mac app installer
When the installer is executed, the main file also launched the executable as it is enabled by the mono framework included in the bundle. This framework allows the execution of Microsoft .NET applications across platforms such as OSX.
Once run, the malware collects the following system information:
ModelName

ModelIdentifier

ProcessorSpeed

ProcessorDetails

NumberofProcessors

NumberofCores

Memory

BootROMVersion

SMCVersion

SerialNumber

UUID
Under the /Application directory, the malware also scans for all the basic and installed apps and sends all the information to the C&C server:
App Store.app

Automator.app

Calculator.app

Calendar.app

Chess.app

Contacts.app

DVD Player.app

Dashboard.app

FaceTime.app

Font Book.app

Image Capture.app

iTunes.app

Launchpad.app

Mail.app

Maps.app

Messages.app

Mission Control.app

Notes.app

Photo Booth.app

Photos.app

Preview.app

QuickTime Player.app

Reminders.app

Safari.app

Siri.app

Stickies.app

System Preferences.app

TextEdit.app

Time Machine.app

UtilitiesiBooks.app
It downloads the following files from the Internet and saves it to the directory ~/Library/X2441139MAC/Temp/:
hxxp://install.osxappdownload.com/download/mcwnet

hxxp://reiteration-a.akamaihd.net/INSREZBHAZUIKGLAASDZFAHUYDWNBYTRWMFSOGZQNJYCAP/FlashPlayer.dmg

hxxp://cdn.macapproduct.com/installer/macsearch.dmg

Figure 4. Downloaded files saved in the directory
These .DMG files are mounted and executed as soon as they are ready, as well as displaying a PUA during execution.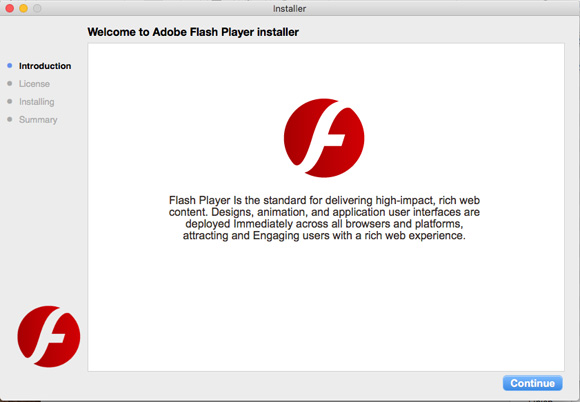 Figure 5. One of the adwares downloaded posing as a popular app
This malware runs specifically to target Mac users. Attempting to run the sample in Windows displays an error notification.

Figure 6. Error notification when installer is executed in Windows
Currently, running EXE on other platforms would have no impact on non-Windows systems such as MacOS. A mono framework installed in the system is required to compile or load these executables and libraries. In this case, however, the bundling of the said framework with the malicious files becomes a workaround to enable EXE files to run on Mac systems. As for the native library differences between Windows and MacOS, the mono framework supports DLL mapping to support Windows-only dependencies to their MacOS counterparts. Overall, this technique may be done to overcome a malicious user's Objective-c coding limitations.
Conclusion
We suspect that this specific malware can be used for future inter-platform attacks, where a single executable can perform its payload on different operating systems. We believe that the cybercriminals are still studying the development and opportunities from this malware bundled in apps and available in torrent sites. We will continue investigating how cybercriminals can use this information and routine. Users should avoid or refrain from downloading files, programs, and software from unverified sources and websites, and install a multi-layered protection for their individual and enterprise systems.
Trend Micro Solutions
The following Trend Micro products detect and block this threat:
Trend Micro Antivirus for Mac
Trend Micro Smart Protection Suites
Indicators of Compromise
Main Executables

File

SHA256

Detection

setup.dmg

c87d858c476f8fa9ac5b5f68c48dff8efe3cee4d24ab11aebeec7066b55cbc53
TrojanSpy.MacOS.Winplyer.A

Installer.exe

932d6adbc6a2d8aa5ead5f7206511789276e24c37100283926bd2ce61e840045
TrojanSpy.Win32.Winplyer.A

OSX64_MACSEARCH.MSGL517

58cba382d3e923e450321704eb9b09f4a6be008189a30c37eca8ed42f2fa77af
Adware.MacOS.MacSearch.A

chs2

3cbb3e61bf74726ec4c0d2b972dd063ff126b86d930f90f48f1308736cf4db3e
Adware.MacOS.GENIEO.AB

Installer (2)

e13c9ab5060061ad2e693f34279c1b1390e6977a404041178025373a7c7ed08a
Adware.MacOS.GENIEO.AB

macsearch

b31bf0da3ad7cbd92ec3e7cfe6501bea2508c3915827a70b27e9b47ffa89c52e
Adware.MacOS.MacSearch.B
C&C server
hxxp://54.164.144.252:10000/loadPE/getOffers.php
Authors