CES 2018: Securing the Promise of Invaluable Convenience from New IoT Devices
The continuous development of Internet of Things (IoT) devices will reportedly push the global IoT market to grow from US$157 billion in 2016 to $457 billion by 2020. CES (Consumer Electronics Show), the gathering place for all those who thrive on the business of consumer technologies, hosted its annual event at the Las Vegas Convention Center to showcase what's in store for the market this year. This 2018, developers of IoT devices are set to unveil products that promote user convenience at the highest level.
Google is the center of attention with its three-story installation in the parking lot in front of the convention center designed to promote Google Assistant, along with products such as smart speakers and kitchen appliances that use it. According to HIS Markit, more than 5 billion consumer devices supporting digital assistants will be used in 2018, with almost 3 billion more added by 2021.
Google Assistant isn't the only noteworthy product at this year's CES. 
A standout in the exhibit is Ring's video doorbells and security cams, which promise fingertip access to home security. The devices will allow users to monitor their home using their smartphones, tablets or PCs. Every Ring device is equipped with a wide-angle lens and a built-in microphone and speaker so users can see, hear, and speak to anyone on their property from anywhere. Users can get instant alerts as soon as Ring detects motion, so they will become aware of anyone stepping foot on their property.


Figure 1. Ring's video doorbells and security cams (via ces18.mapyourshow.com)
Muse's new type of 'brain-sensing eyewear' has built-in EEG sensors that track brain activity to help users achieve peace of mind. Wearing the pair of glasses in activities like yoga can help users track the position of their head and monitor their balance to improve their meditation. It can also be especially helpful for athletes: the eyewear can enhance their ability to focus on specific tasks.

Domaly's Aladin Smart Lamp is a wall-mounted smart lamp designed to help the elderly with motion detectors that can help them get up in the middle of the night. If they fall down, the lamp will send notifications to emergency contacts. The light has behavioral analysis that tracks the user's movements. If an individual visits the bathroom more than usual, the light will detect this and let relatives know.
Interesting innovations also made an appearance at CES 2018. Kohler's Numi is a voice-activated talking toilet that features mood lighting, a foot warmer, music playback, a deodorizer and 'advanced bidet functionality' with spray action variations such as "pulsate," "oscillate," and "wave." There's also CamToy's Laika—a smart and mobile robot companion for dogs that also gives owners the ability to interact with their pet whenever they want. Users can control Laika to 'self-play' so that their dogs remain engaged when their owners are not around.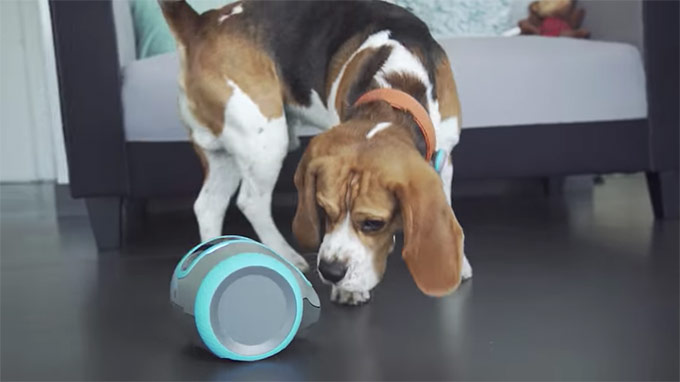 Figure 2. CamToy's Laika (via nibletz.com)
The abovementioned IoT devices are just some of the many that are designed to improve users' lives. Some of these devices can also become invaluable for users such as athletes and the elderly. As these devices continue to innovate, the need for stronger security to protect users and the devices against threats should remain a top priority. PricewaterhouseCoopers (PwC) projected that $6 trillion will be spent on IoT solutions between 2015 and 2020. 
Users can mitigate the risks involved with owning smart devices. Steps such as securing home routers and changing passwords on a regular basis go a long way towards ensuring that smart ecosystems are better protected from attacks.
Manufacturers, who are key in providing security to their products, can follow these best practices to prevent attacks on IoT devices:
Manufacturers need to have the mindset that any device, once connected to the internet, can become open to abuse. In the early stages of product development, testing and implementing appropriate security measures should have the same weight as enhancing device features.
Vulnerability testing—where developers can simulate or perform attacks—is a practice that can help assess whether the device's security can be circumvented.
Manufacturers can avoid design inconsistencies and flaws by collaborating with security specialists to review the system security of a device. Third-party researchers who share device vulnerabilities can also be accommodated by providing an incentive through bug bounty programs.
HIDE
Like it? Add this infographic to your site:
1. Click on the box below. 2. Press Ctrl+A to select all. 3. Press Ctrl+C to copy. 4. Paste the code into your page (Ctrl+V).
Image will appear the same size as you see above.