ENTSCRYPT aka GermanWiper, SYRK, and STOP Ransomware Variants Usher in August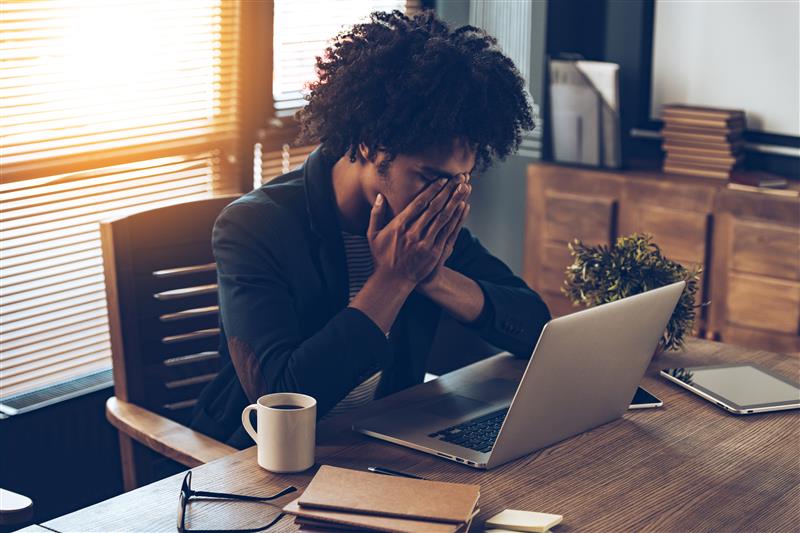 Three notable ransomware incidents kicked off the first few days of August. Reports of SYRK and STOP ransomware variants encrypting files on infected machines started off the month. Meanwhile, ENTSCRYPT aka GermanWiper, the third and more insidious of the lot, is a fileless ransomware and wiper that makes file retrieval from an infected machine impossible.
Two days before August, our telemetry reported a high number of LNK files that use a PowerShell code to download ENTSCRYPT (detected by Trend Micro as Ransom.Win32.ENTSCRYPT.THHOAAIA) on the machine.



Figure 1. Screen capture of malicious code inside an LNK file
According to ZDNet, GermanWiper is distributed via malicious spam emails containing fake job applications. A ZIP file attached to the spam email contains a malicious LNK file. Once downloaded onto a device, the malware will proceed to overwrite the content of local files with zeroes, making these files unrecoverable. It also changes file extensions to five random alphanumeric characters.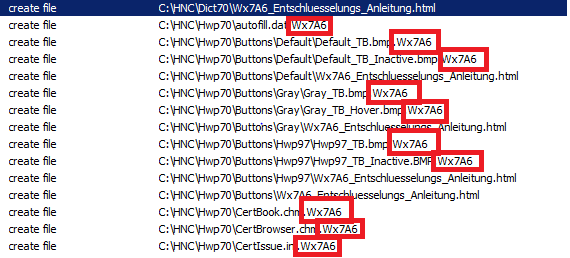 Figure 2. Screen capture of files infected by ENTSCRYPT aka GermanWiper showing the same five-character file extension
Once the files' contents are rewritten, a ransom note written in German will open on the infected device's browser, requesting for US$1,500 in bitcoins in exchange for a decryption key.
Victims should be warned, however, that this is a ruse; even if the ransom amount is paid, the rewritten files will no longer be recovered as they have already been permanently overwritten.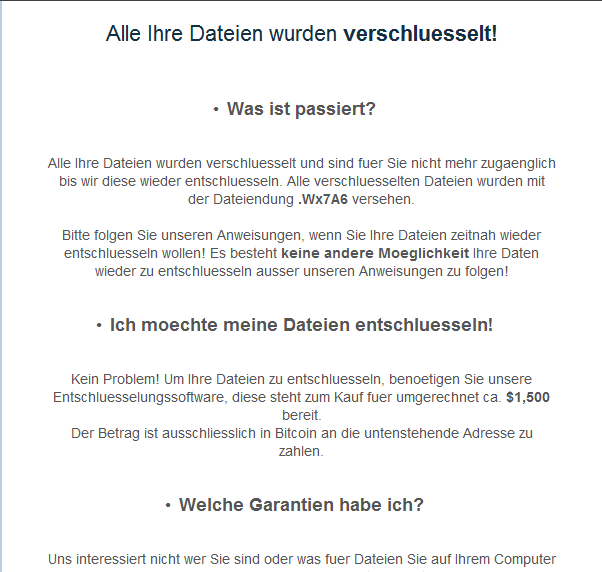 Figure 3. Screen capture of files infected by ENTSCRYPT aka GermanWiper ransom note
Meanwhile, on August 1, The PC Security Channel creator and malware analyst shared on Twitter that the SYRK ransomware (detected by Trend Micro as Ransom.MSIL.SYRK.A) is a variant that may have been inspired by a hacking tool for popular online game Fortnite and is able to terminate Windows' task manager and the open-sourced tool Process Hacker on an infected device. This ransomware uses the AES algorithm to encrypt data and changes encrypted files' extensions to .syrk.
The tweet also shared a screenshot of a SYRK-infected device, which showed that SYRK also comes with a timer and a warning that informs users that their files will be deleted in three separate batches if ransom is not paid within the specified time frame. The first batch will delete files in the Pictures folder, the second will delete files saved on the Desktop, and the third will delete files in the Documents folder.
Just a day after, ransomware hunter and creator of ID-Ransomware Michael Gillespie discovered a STOP ransomware variant that encrypts files and changes the files' extensions to .cosakos (detected by Trend Micro as Ransom.Win32.STOP.AN).
After further analysis, we saw that this STOP ransomware variant has a two-stage unpacking process before it decrypts its resources in a host machine using the "0x80" XOR encryption. Interestingly, this variant will terminate and delete itself on devices that have IP addresses from the following countries:
Armenia
Azerbaijan
Belarus
Kazakhstan
Kyrgyzstan
Russia
Syria
Tajikistan
Ukraine
Uzbekistan
Defending against ransomware
 There has been a recent uptick in ransomware attacks, with the threat wreaking havoc in public sectors, local governments, and private companies, to name a few. When facing a ransomware attack, law enforcement and security experts discourage paying ransom, as it is a temporary solution against the threat. Additionally, paying ransom does not always ensure that cybercriminals will deliver on their promise, as in the case of GermanWiper.
Instead, enterprises are advised to employ adequate security measures to defend against ransomware attacks or, at the very least, mitigate their effects should one slip past defenses. Users and organizations can also follow these best practices to defend against ransomware infections or mitigate impact:
End users should be wary of suspicious emails, URLs, or attachments that cybercriminals still use to deliver different malware variants.
Regularly back up important files to make sure that data and information would remain available in the case of a ransomware attack.
Restrict access to critical tools like administration tools and files to authorized personnel.
Regularly update and patch software, programs, and applications to protect against cyberattacks that exploit vulnerabilities.
Trend Micro's security solutions powered by machine learning
Trend Micro XGen™ security provides a cross-generational blend of threat defense techniques. It uses machine learning technology to proactively and efficiently detect the maliciousness of previously unknown file types, ensuring that data centers, cloud environments, networks, and endpoints are protected against a full range of threats.
Ransomware

SHA-256 Hashes

Trend Micro Predictive Machine Learning Detection
Trend Micro Pattern Detection 
STOP
26d5eaad09fc158b8bd16dab763af9f6faf17860936309451b5165da263242de
Troj.Win32.TRX.XXPE50FFF031
Ransom.Win32.STOP.AN
SYRK
077eee74b8f1227707b389a953234756d3bf8b78108a24f132bd5feb209dd8f6
Ransom.MSIL.SYRK.A
ENTSCRYPT/ GermanWiper  
0d115ba578ab98415697a815d93c6dddc4483fa13d65992660722fc8af8cd792
Ransom.Win32.ENTSCRYPT.THHOAAIA

ENTSCRYPT/ GermanWiper (LNK)

c816626c0ac50667a076783336530eeb6104f7ba866141491de66b1abaad083b
Trojan.LNK.POWLOAD.THHOAAI

ENTSCRYPT/ GermanWiper (VBS)

e77447114c2261f0b0e19f8430cba22c1e27da1f0ac44ffbe9ba94cc6706846a
Trojan.VBS.DLOADER.THHOAAI

Additional analysis from Sylvia Lascano, Jeanne Jocson, Raphael Centeno, and Earle Earnshaw.

Updated as of August 6, 2019 at 9:37 a.m. PDT to reflect a change in the Trend Micro pattern detection for the ENTSCRYPT ransomware/wiper

HIDE
Like it? Add this infographic to your site:
1. Click on the box below. 2. Press Ctrl+A to select all. 3. Press Ctrl+C to copy. 4. Paste the code into your page (Ctrl+V).
Image will appear the same size as you see above.