Zero Trust
Implementing Zero Trust: 5 Key Considerations
When implementing a Zero Trust strategy and selecting a solution to safeguard your company against cyber risk, there are many factors to consider. Five key areas include Visibility and Analytics, Automation and Orchestration, Central Management, Analyst Experience, and Pricing Flexibility and Transparency.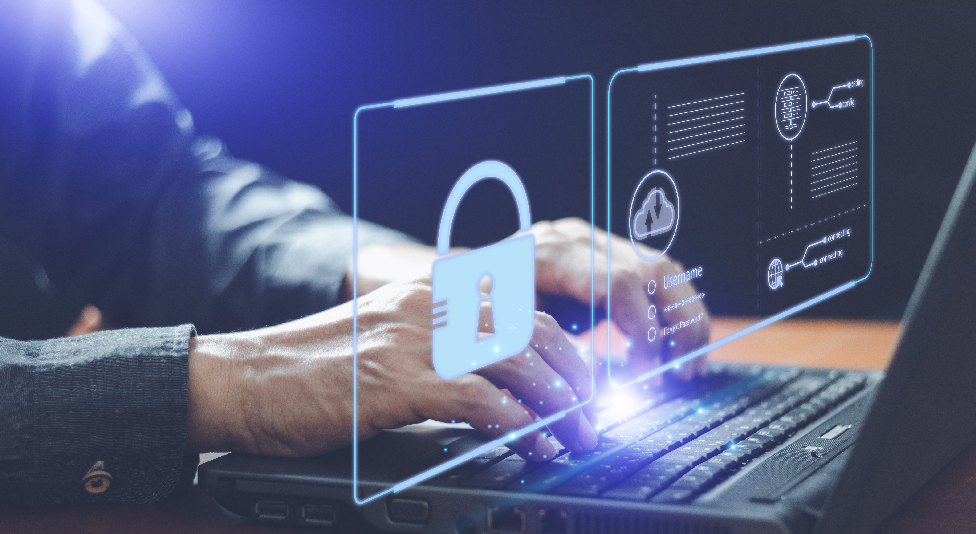 ---
Navigating the Complex World of Zero Trust Requires Expert Guidance
CISOs are under immense pressure to manage cyber risk, enhance their security posture, and communicate the state of security across the organization efficiently. They realize the critical need to gain better insight and control over the level of risk in their organization and see Zero Trust as a path forward.
Yet, while gaining popularity in the marketplace, Zero Trust has become a buzzword, leading to confusion among buyers about its actual meaning and implementation. The interpretation of Zero Trust can vary depending on which vendor or solution provider you talk to, making it challenging for organizations to choose a solution that caters to their specific requirements.
Independent research firms, like Forrester, can provide valuable guidance to CISOs when selecting Zero Trust solutions. In The Forrester Wave™: Zero Trust Platform Providers, Q3 2023, the analyst firm outlined key factors CISOs should consider when choosing Zero Trust solutions – according to the report, "There is a need to consolidate controls, enable interoperability, and integrate technologies without compromising capabilities."
Trend Vision One™ received a place as a Strong Performer in The Forrester Wave™: Zero Trust Platform Providers, Q3 2023 scoring the highest possible scores in six zero trust evaluation criteria, including: Visibility and Analytics, Automation and Orchestration, Centralized Management and Usability, Analyst Experience, and Pricing Flexibility and Transparency.
 In this blog post, we will explore the significant role we believe these criteria play in helping CISOs successfully implement and operationalize Zero Trust to reduce cyber risk with   Trend Vision One™, a cloud-native cybersecurity platform built to unify policy management, attack surface risk management (ASRM) and reduction, and detection and response capabilities across the enterprise.
Visibility and Analytics
As an organization's attack surface expands, the risk of security breaches increases. This significantly impacts the organization's security strategy, processes, and supporting technologies. For Zero Trust to be effective, it is crucial to have a comprehensive understanding of the organization's infrastructure and access to analytics that can identify potential security risks. This information can then be contextualized and cross-referenced to inform real-time, dynamic access control policies, and risk management decisions.
Trend Vision One is a comprehensive offering that discovers assets such as devices, identities, and cloud-native infrastructure such as Amazon S3 buckets and AWS Lambda. Assets are discovered by monitoring inbound/outbound network activity using an endpoint protection platform (EPP), endpoint detection and response (EDR), and network sensors (both virtual and hardware). Additionally, Trend Vision One receives asset information from third-party intrusion protection and detection services (IDPS) such as Active Directory (AD) and Azure AD and vulnerability scanners. In the cloud, Trend Vision One integrates with AWS, Azure, and GCP to Identify assets.
The platform also collects data from managed devices, including their security posture and vulnerability exposures. This information is utilized to calculate the risk score of the device and provide guidance on how to enhance its security posture. Similarly, Trend Vision One assesses Identity and Access Management (IAM) solutions, cloud assets, and public cloud apps used by the users to ensure their security posture is current.
Machine learning is used extensively in Trend Vision One to establish baselines of regular activity among devices, users, and network activity. These baselines enrich the asset's profile, making it easier to investigate anomalies.
Automation and Orchestration
Efficient automation of security responses and adherence to the Zero Trust security model requires an extensive and varied data set to inform orchestration systems. Implementing permission management protocols that consider the specific data types requiring protection against cyber risk and the entities that may potentially access this data is crucial. By following these fundamental principles, organizations can significantly enhance the effectiveness of their Zero Trust deployments and reduce cyber risk.
Trend Vision One is a powerful tool that automates the discovery of vulnerabilities and patching. It comes with various automated response actions, such as user account locking, password resetting, endpoint isolation, and more. Depending on the device or user characteristics, these actions can be fully or semi-automatic and require approval. Trend Vision One can also work with third-party integrations, mostly done through APIs.
Centralized Management 
To ensure quicker threat detection and better decision-making, it's essential to centrally manage and monitor security controls and extend visibility across enterprise assets as part of a Zero Trust strategy. 
Trend Vision One offers role-based access control with pre-built/custom roles limited to specific use cases within the platform. The platform allows the integration of existing security controls for threat intelligence sharing and policy enforcement points. The apps in Trend Vision One are built natively, ensuring consistent navigation, look, and feel throughout the platform. Unlike other offerings that are re-packaged, Trend Vision One is a unique platform that is specifically designed for enterprise cybersecurity.
Analyst Experience
Incorporating standard and generative Artificial Intelligence (AI) and Machine Learning (ML) into threat defense measures can significantly enhance the speed of detection and response times. This approach can result in a higher level of protection against cyber risk, which also aligns with the organization's Zero Trust strategies. Furthermore, it can provide CISOs with actionable insights, enabling them to exercise greater control over the organization's attack surface and improve the overall experience when operationalizing Zero Trust.
Trend Vision One simplifies the cybersecurity workflow with ASRM and extended detection and response (XDR) functionality. It creates detailed profiles for various assets and provides comprehensive risk analysis. An organization's risk analysis and recommended remediation actions are based on exposures (vulnerabilities, configurations, activities, and security controls) and attacks (detections from protection products and raw activity data). Profiles are easily accessible during threat investigation, and response actions can be taken directly from the same tool.
Pricing Flexibility and Transparency
Relying on multiple, siloed single-point security tools prohibits true correlation and deep analytics and can increase cost, complexity, and cyber risk. Instead, consolidating cybersecurity tools under a single platform can offer numerous benefits, particularly when implementing a Zero Trust approach.
The Trend Vision One platform's pricing model is straightforward and transparent, with no hidden fees. The model guarantees quick access to the latest technologies and provides straightforward billing for managed services based on usage. The pricing is fair and determined by factors such as the number of devices, users, and required bandwidth, making it easy to understand.
Trend Vision One: A Single Platform for Operationalizing Zero Trust
Trend Vision One is a powerful tool that enables your organization to quickly adopt and gain confidence in its Zero Trust approach to reducing cyber risk. 
According to The Forrester Wave™: Zero Trust Platform Providers, Q3 2023, Trend Micro "has become somewhat of an unsung hero of security control and visibility for network, endpoints, and applications/workloads. The cost-to-value ratio Trend provides through its native solutions and extensive integrations makes it a viable solution for budget-conscious customers. The vendor has been methodical with its Vision One strategy to operationalize ZT through advanced analytics." 
The report also notes, "Trend Micro's roadmap complements its vision with continued emphasis on improving visibility and analytics with modest secure access updates. Advanced visibility and analytics are strengths of Trend Micro's Vision One, enabling the vendor to deliver a robust AX. Reference customers laud the value of Vision One in optimizing visibility and control. Much of the information an analyst needs is accessible in a single console."
The Forrester Wave™: Zero Trust Platform Providers, Q3 2023, concludes, "Organizations starting their ZT journey and needing a solution for advanced visibility and analytics to establish a baseline should evaluate Trend Micro."
Conclusion
With the Trend Vision One platform, you can consolidate and centralize your Zero Trust operations; significantly improve your visibility and access more meaningful analytics; proactively remediate risk, handle security incidents, and respond to events as they arise; and become empowered to mitigate potential risks and ensure your organization's safety effectively.
To learn more about Trend Vision One, visit https://www.trendmicro.com/en_us/business/products/one-platform.html. 
Authors