Spam on Michael Jackson's Murder Leads to Malware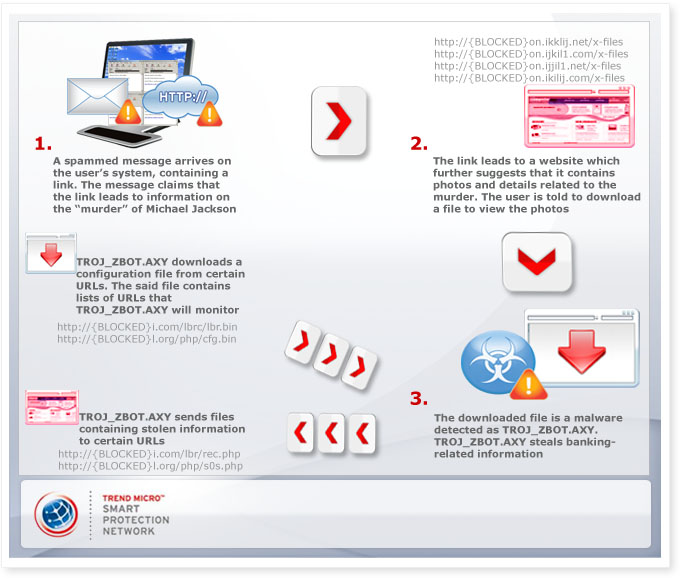 How does this threat get into users' systems?
Users receive spammed messages that suggest that the embedded link leads to information on Michael Jackson's alleged murder.

How does this threat affect users?
The malware downloaded onto users' systems is a information stealer that gathers banking-related information. Affected users are at risk of having compromised bank accounts and of losing money.

How does this threat make money for its perpetrators?
The banking-related information the malware gathers can be used to make unauthorized purchases or be sold to the highest bidders in underground forums.

What is the driving force behind this threat?
Michael Jackson is one of the most popular celebrities in the world. His sudden death affected not only his fans but pretty much everyone who know him. This created a perfect scenario for cybercriminals to launch attacks that take advantage of the hype surrounding his untimely death.