Independence Day Spam Brings Forth WALEDAC Variant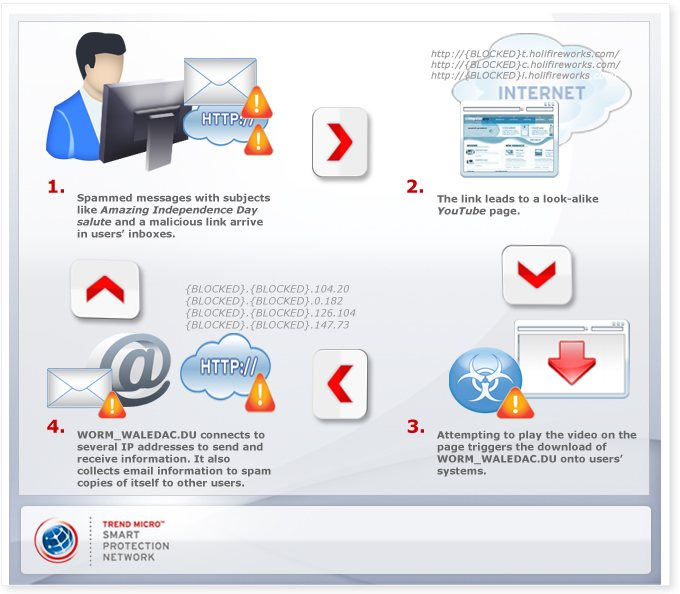 How does this threat get into users' systems?
Users receive Independence Day-themed spammed messages that contain a malicious link.

How does this threat affect users?
Clicking the link leads users to a fake YouTube page on which a video is hosted. Playing the video triggers the download of a malicious file detected as WORM_WALEDAC.DU. This worm connects to several IP addresses to send and receive information. It also collects email information from affected systems to spam copies of itself to users' contacts.

Who are at risk?
Users who are tricked into clicking the embedded link in the spammed messages are at risk.

What can users do to protect their computers?
Users should be wary of clicking links, especially those in unsolicited email messages, as most of these only lead to disaster caused by malware infections.