Malware
Enigma Stealer Targets Cryptocurrency Industry with Fake Jobs
We discovered an active campaign targeting Eastern Europeans in the cryptocurrency industry using fake job lures.
---
We recently found an active campaign that uses a fake employment pretext targeting Eastern Europeans in the cryptocurrency industry to install an information stealer. In this campaign, the suspected Russian threat actors use several highly obfuscated and under-development custom loaders to infect those involved in the cryptocurrency industry with the Enigma Stealer (detected as TrojanSpy.MSIL.ENIGMASTEALER.YXDBC), a modified version of the Stealerium information stealer. In addition to these loaders, the attacker also exploits CVE-2015-2291, an Intel driver vulnerability, to load a malicious driver designed to reduce the token integrity of Microsoft Defender.
Stealerium, the original information stealer which serves as the base for Enigma Stealer, is an open-source project written in C# and markets itself as a stealer, clipper, and keylogger with logging capabilities using the Telegram API. Security teams and individual users are advised to continuously update the security solutions of their systems and remain vigilant against threat actors who perform social engineering via job opportunity or salary increase-related lures.
Attack Chain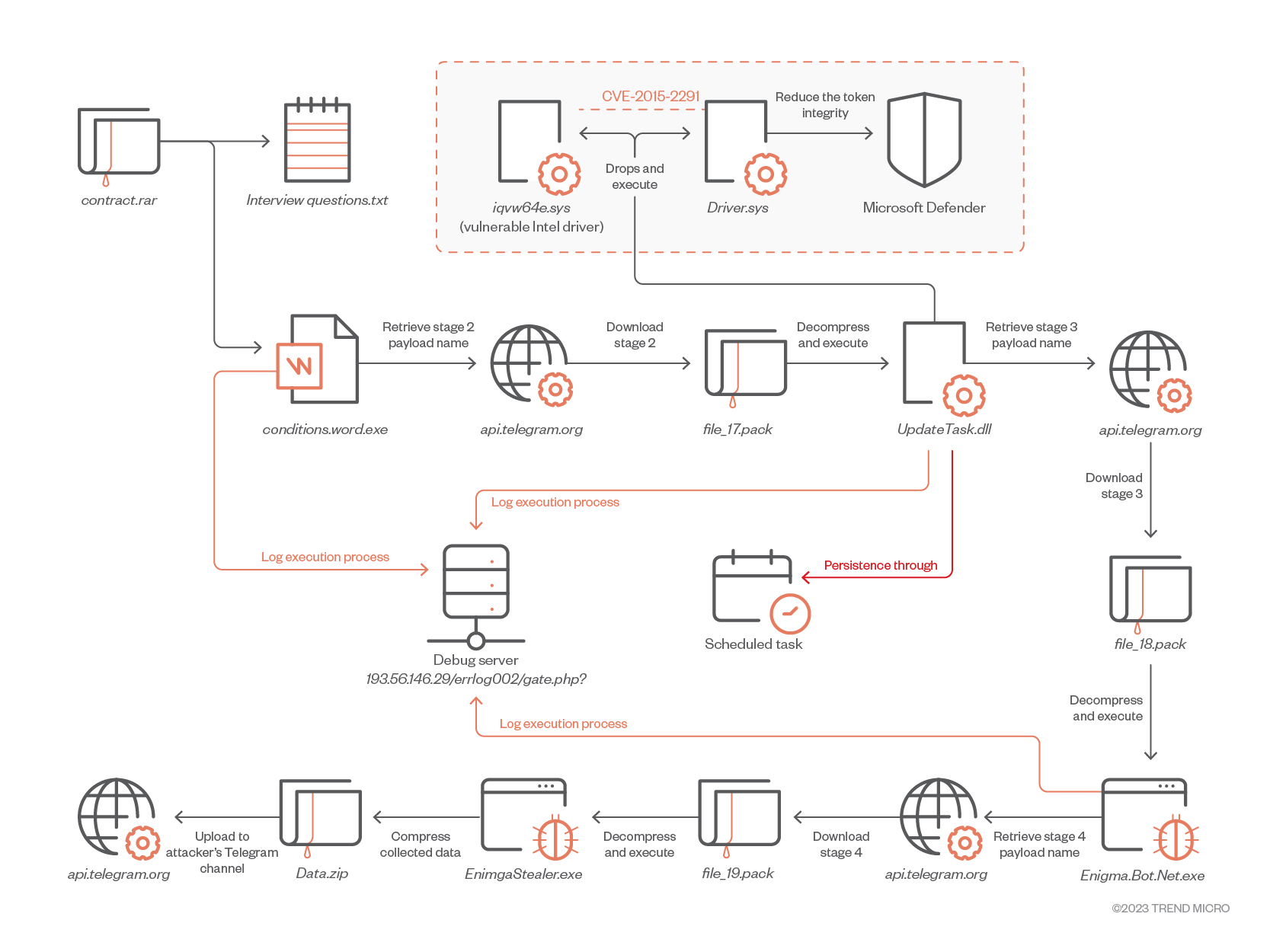 Authors