Compliance & Risks
Secure Manufacturing on Cloud, Edge and 5G (Download PDF)
This e-book provides you with insight into system changes brought on by factory production processes and explains how the cloud and 5G have transformed smart factories. You'll also receive a look into how we map the attack scenario so you can identify the type of risks that lie throughout the entire system.
---
Global manufacturers need to digitize their manufacturing processes and transform their business into a digital enterprise. Digital manufacturing is an advancement that many businesses have been using, with 60% of factories already using the cloud (87% including businesses who will soon implement it) and 26% with Private 5G already implemented (67% including enterprises who will be implementing it in the near future).
In our previous survey, we asked manufacturing organizations if they were considering implementing technologies to help their smart factories' digital transformation. The results are shown below: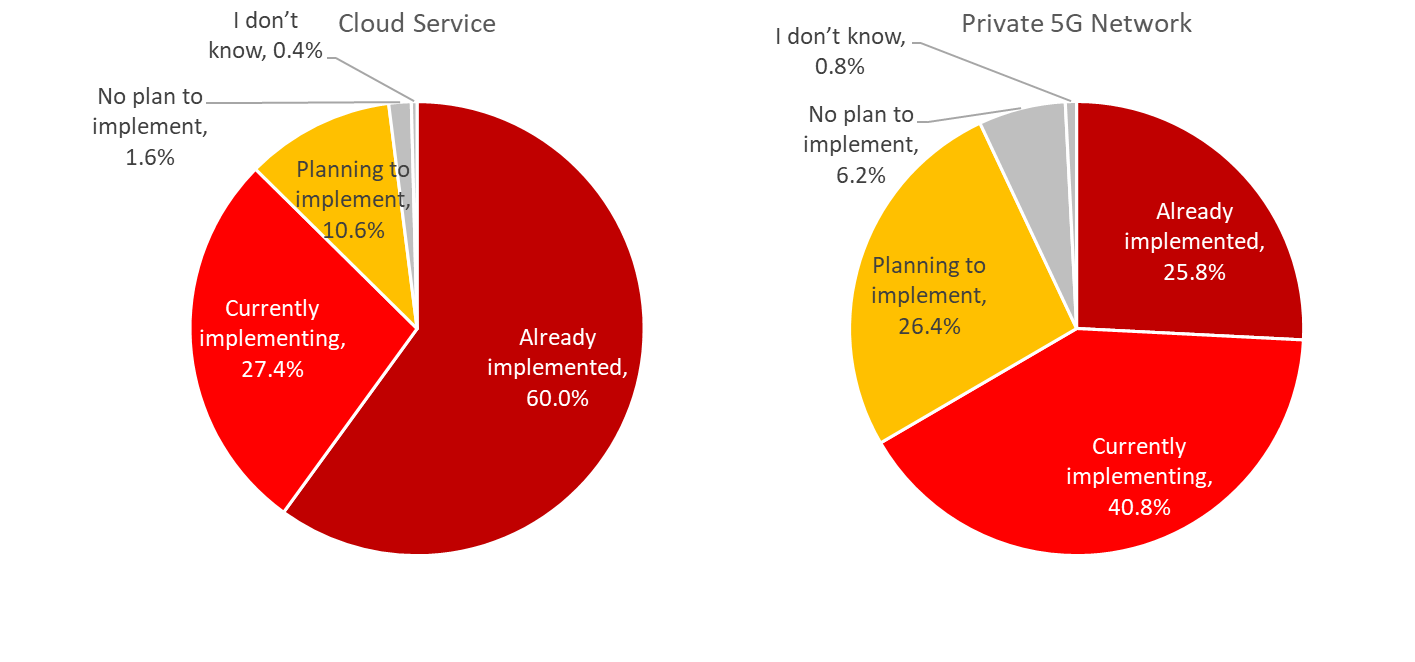 *Refer to Trend Micro's survey: The State of Industrial Cybersecurity
Examples of digitalization at factory sites include predictive maintenance using information collected by cameras and sensors on the shop floor, digital twins of production lines and products, work support using VR and AR, and autonomous driving of AGVs and free layout by wireless controlled robots.
These systems are made possible by the fusion of information technology (IT), operational technology (OT), and communication technology (CT), which all come from different backgrounds.
This e-book discusses and utilizes threat intelligence to understand the various cybersecurity risks that factories equipped with cloud, edge, and 5G technology face.
To learn more about these cybersecurity risks and how they can be mitigated, download Trend Micro's report below: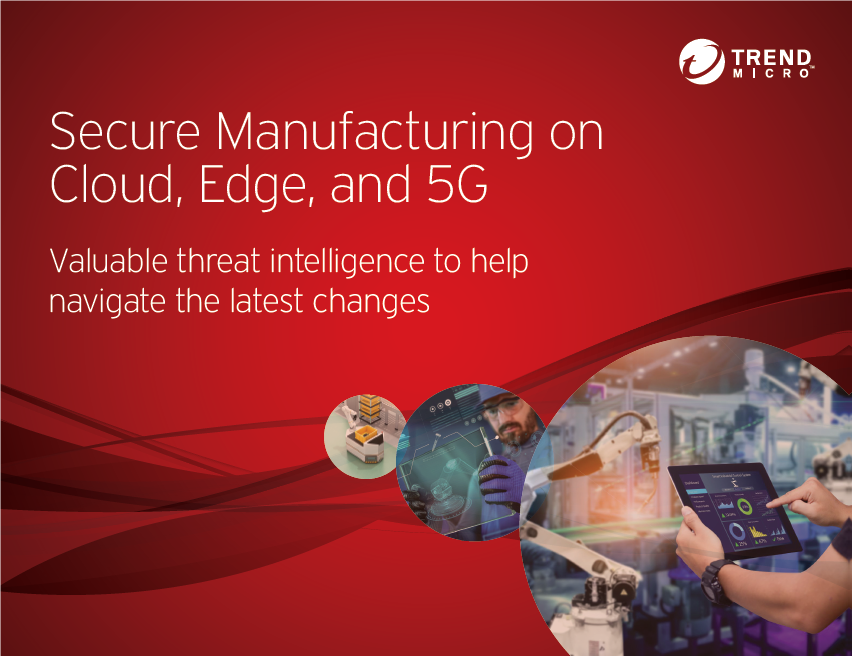 Authors