Cyber Threats
What POLIMI and Trend Micro aim to prove
Engineers and researchers, including those at Politecnico di Milano (POLIMI) and Trend Micro, are currently investigating how to map ICT technology principles onto OT environments, including factory environments.
---
It takes time for new technologies to penetrate the market. Even the most innovative technology must be used safely and with confidence, and "Industry 4.0" technology is no exception. Engineers and researchers, including those at Politecnico di Milano (POLIMI) and Trend Micro, are currently investigating how to map ICT technology principles onto OT environments, including factory environments.
Founded in 1863, Politecnico di Milano is the largest and highest-ranked technical university in Italy. It is Milan's oldest university, ranked in the top 20 of 2020 QS World University Rankings of all technical universities, and 6th in mechanical engineering. Research plays a notably important role at POLIMI, which it actively invests in laboratory equipment and joint research with the enterprises. With the "Industry 4.0" laboratory, it can be considered one of the world's leading mechanical engineering research facilities.
A real smart manufacturing system
The "Industry 4.0" laboratory of POLIMI's School of Management - dubbed the "Industry 4.0 Lab" - is located on the Bovisa campus, in eastern Milan. In a glass building there, you can see a smart manufacturing system, in just 200m2-size floor.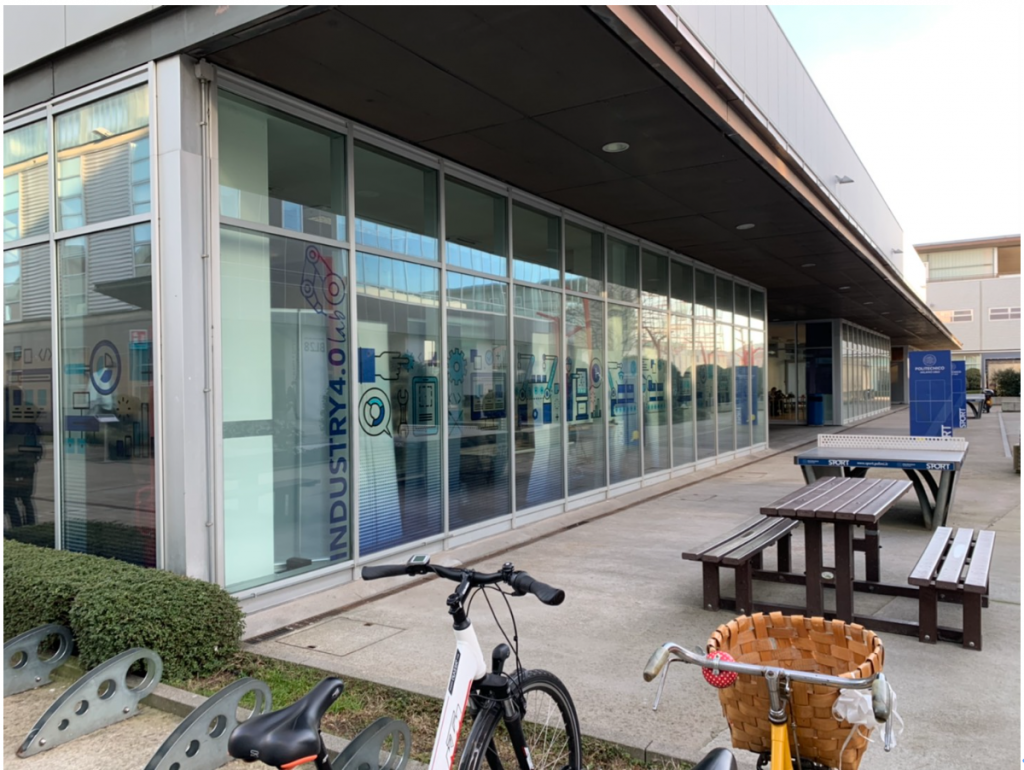 Building of the Industry 4.0 Lab at POLIMI
Right in front of the entrance, you can see an experimental facility that reproduces a factory production line. It is equipped with robot arms, HMIs, and conveyors belts from well-known manufacturers. It is so sophisticated that it can actually produce goods. This production line has two features, one of which is "data transparency." In addition to management by MES (a manufacturing execution system), a tracking system that uses RFID and QR codes has been implemented, thus mimicking an actual smart factory environment. Also energy consumption data are made available in conjunction to production data. Another interesting feature is that the architecture is based on OPC UA (OPC Unified Architecture). All components of the line follow this interface specification, which achieves a "bridge" between IT and OT technologies. This is how it remains open and realistic in terms of hardware and software.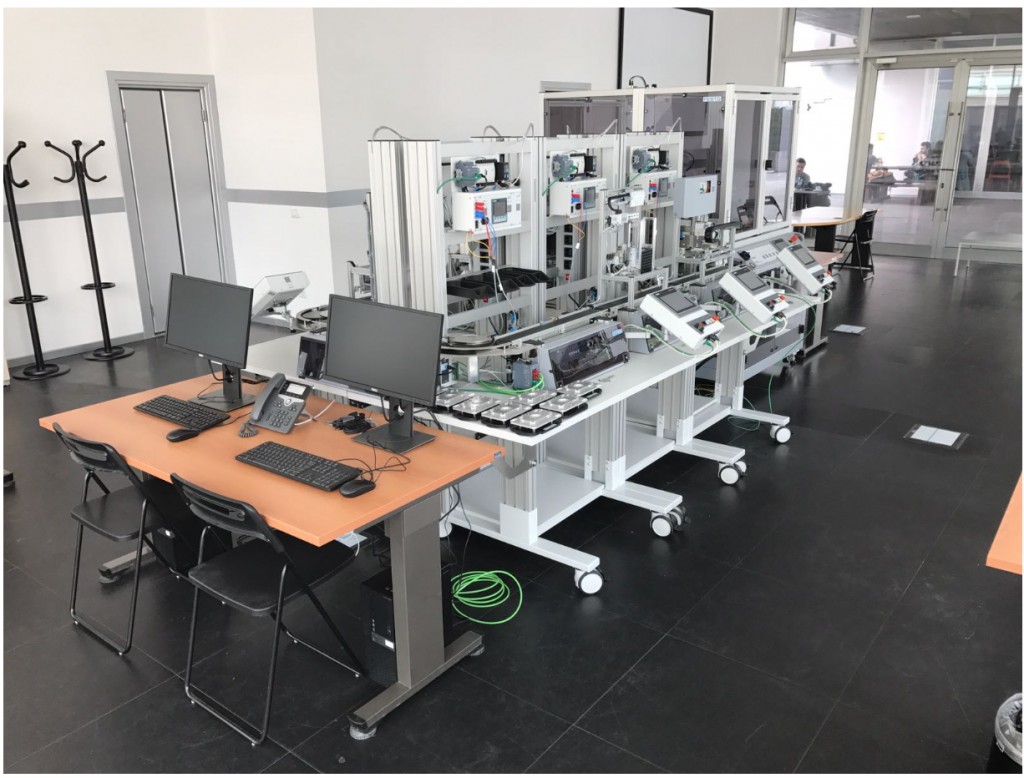 The realistic production line in the lab
Moreover, a yellow AGV (automated guided vehicle) stands still next to the production line. It can be operated via Wi-Fi or Bluetooth. In the near future, the AGV will be integrated into the aforementioned production line environment. In addition, the lab has 5G equipment for the campus network and has already begun some experiments in edge computing. Though AGV and 5G are hot topics in the market, not many labs have such assets that can be used for testing and verification.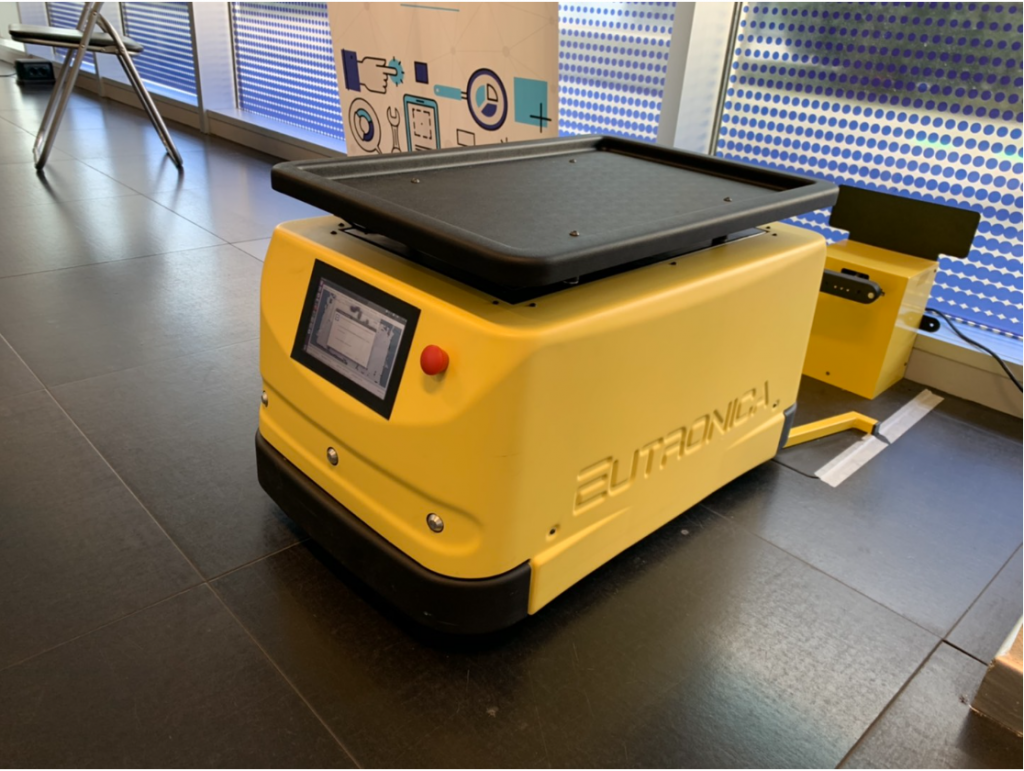 AGV in the lab
Implementation in"brownfields" is the key to Industry 4.0
"The actual adoption of Industry 4.0 paradigms depends on how we implement new technologies in brownfields," explains Prof. Giacomo Tavola, of the Industry 4.0 Lab, POLIMI. "Our Industry 4.0 lab exists to educate students in the industrial sector, to serve the industrial community, and to advance research in the manufacturing industry. You can face the problem by physically touching the environment, and experiences in this lab can reduce the gap between what you learn at a desk and what happens in factories. This is why we have the Industry 4.0 Lab."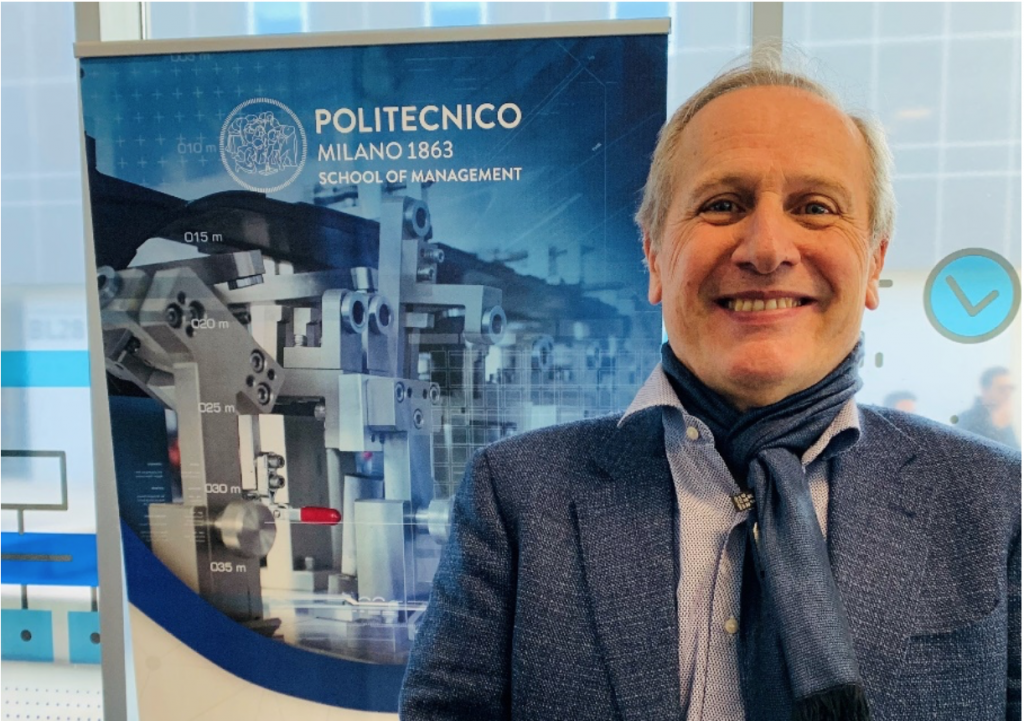 Giacomo Tavola, Industry 4.0 Lab, School of Management of POLIMI
Historically, cybersecurity has been a minor issue in OT environments. There were few external network connections, and production availability and safety were more important than cybersecurity. But what about now? Factories have gotten smarter, and more assets are being digitized and connected. This has created a new need for cybersecurity.
OT brownfields have various security risks. For example, there are devices to which security software cannot be applied. Patches cannot be easily applied because operation cannot be stopped. There are very few discussions about vulnerabilities in connected robots. And OT networks are rarely segmented. None of these issues existed when traditional OT systems were built.
Now we need to think of where to start with cybersecurity. POLIMI and Trend Micro Research have developed some tips for securing OT brownfields, which will be shared in the next post, along with a new joint research project. Stay tuned.
Authors