How to Protect Your E-commerce Site from Online Threats this Shopping Season and Beyond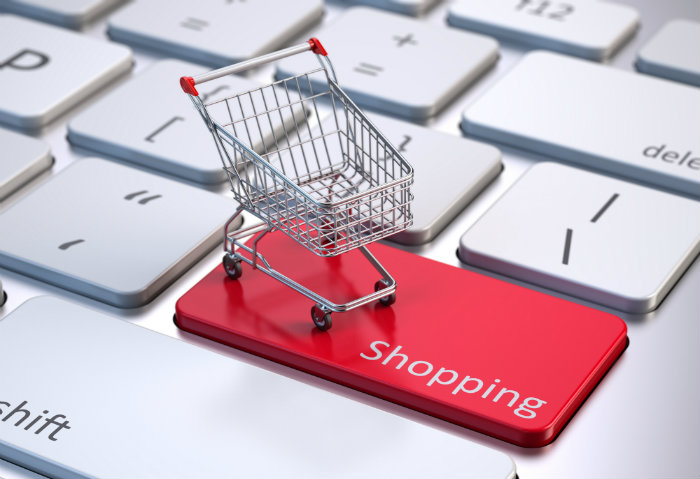 Black Friday has become recognized as the event that kicks off the holiday shopping season for both online and brick-and-mortar shops—a period that has steadily grown into its own season over the past few years. Thanks to popular e-commerce markets such as Amazon and eBay, shopping has never been more efficient. At the same time, it's never been more dangerous for both businesses and consumers.
For customers, using the internet to find merchandise is filled with nearly as many risks as possibilities, thanks to hackers and scammers who are looking for their next victim. As a business owner, it's important to take information and data security seriously—not only for your sake, but for your customer too.E-commerce has earned its place as the top choice for consumers looking to beat the mall crowds and find the best deal as it has become more convenient to make purchases online. This can mean a number of things for online retail companies—an influx of Web bargains, data security threats, or even targeted theft. Over the years, incidents have shown that an increase in e-commerce activity could produce a goldmine of sensitive payment card data for any hacker who can compromise a single account via breaching internet security measures.
[READ: Dissecting data breaches and debunking the myths]
This coming holiday shopping season, online retailers should take the required steps to ensure a worry-free shopping experience for customers.  For this to happen, businesses should consider a strategy where they are not only factoring in the benefits, but also weighing the risks and vulnerabilities. Knowing your security perimeter can give you a more solid idea of how you can build a proper defense.  Part of this is being aware of the risks that can impact your business and possibly compromise the safety of your customer:
Malvertising - because it isn't uncommon to come across online ads on websites, especially on popular e-commerce sites, it becomes easier for shoppers to get tricked into clicking on malicious ads that often appear as pop-ups or alert warnings. Clicking on these ads alone could result in unknowingly installing malware. Customers could also get infected by drive-by downloads, or simply loading a page with malicious ads on it. Recently, malvertisements have been found delivering ransomware, a threat that could lead to damaged and lost files.
Spam/junk mail - users love to strike big bargains during the holidays, which means they are more likely to go along with any marketing hype. Your business may email promos, sales, or special offers. However, attackers use very similar titles or subjects on malicious emails to trick customers into clicking malicious links that could lead to phishing sites.
Phishing - this method for stealing personal information predominantly targets end-users. Phishing attempts are designed to look like legitimate emails, instant messages, or social media posts, but are really lures that lead victims into divulging personal information.
With these threats around, it's imperative to know how to protect your e-business and your sensitive customer data. The following tips can help protect and secure your e-commerce site from hacking, fraud, and other online threats:
Defending against online shopping threats
Update your computer operating systems and patch regularly – to defend against malvertising and phishing, make sure to update your platform's operating system regularly. This will help prevent vulnerabilities from being exploited and help detect and block threats from entering your system. Make sure to patch systems as soon as they release the newest version. This includes other third-party platforms such as Joomla and WordPress, which are favorite targets for attackers. A good patch mitigation strategy can help with the timely detection of possible threats in your network.
Best practices to secure payment process

Use a secure connection for online checkout - it is best to use strong SSL (Secure Sockets Layer) for Web and data protection. SSL certificates are crucial for authenticating the identity of your business and to ensure that the data in transit is encrypted. This ultimately protects your company and customers from getting their personal or financial information stolen.
Require strong passwords and enable Two-factor Authentication (2FA) - while the retailer is responsible for keeping customer information safe online, you can also help customers by requiring them to use complex passwords. It shouldn't stop there. Enable two-factor authentication as this essentially provides an extra layer of security by requiring two pieces of information for every new login attempt. Instead of only requiring a password, it would, for example, require customers to verify their account via a one-time use authentication code received thru SMS.
Build and secure mobile applications - many customers shop online using their mobile devices, and with the available popular mobile payment technologies, threats are always sure to follow. Whether your customers are using Apple Pay or Google Wallet, make sure that your site can extend protection and security across mobile devices as well. As a business owner, it's important to use tools that can help detect security vulnerabilities to prevent attacks or attempts to insert rogue applications.
While these tips could protect your platform and secure your customers' shopping experience, don't forget to educate and train your employees as well. Your IT team should be trained according to the company's best practices, and to laws and policies that affect customer data. They should also be able to distinguish relevant social engineering threats and other risks that could result in a breach.
It's also wise to partner with credible and responsible vendors and partners (e.g. ad networks, hosting providers) with robust security practices that could help with threats that are beyond your control, such as malvertising campaigns.
HIDE
Like it? Add this infographic to your site:
1. Click on the box below. 2. Press Ctrl+A to select all. 3. Press Ctrl+C to copy. 4. Paste the code into your page (Ctrl+V).
Image will appear the same size as you see above.