---
In our daily monitoring of the mobile threat landscape, we found a copy of the game
Temple Run
in the
Android Market
.
Temple Run
is a popular game app currently available for
iOS
only. I checked the app and immediately noticed something odd about it. I decided to analyze it to check if my doubts had any basis. This copy of
Temple Run 
(or so it claims) is seen as available on the
Android Market
. But if you'll check the information on the game developer, you'll see that it is not the same developer as the one in indicated in the
iOS
version, which is
Imangi Studios
.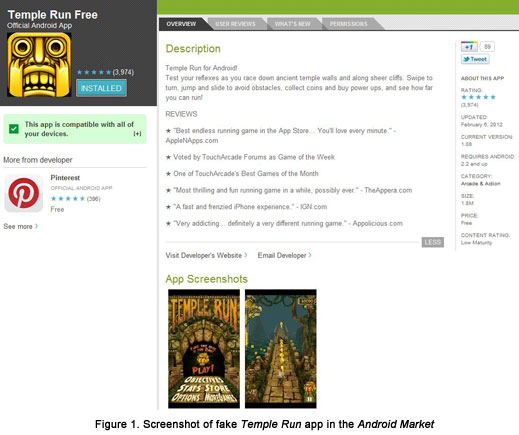 Once the application is installed and run, it creates shortcuts on an infected smartphone's homepage.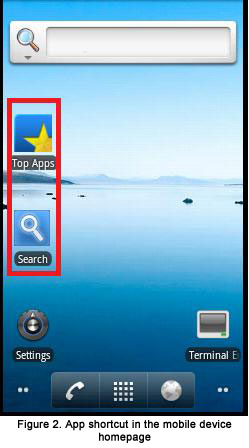 If the
Android
-based device has
Facebook
installed, it asks the user to share the fake app on
Facebook
before playing the game. It would also prompt the user to rate the application in the
Android Market
.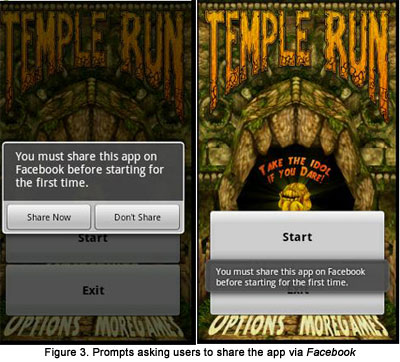 It also is capable of displaying ads using the mobile notification.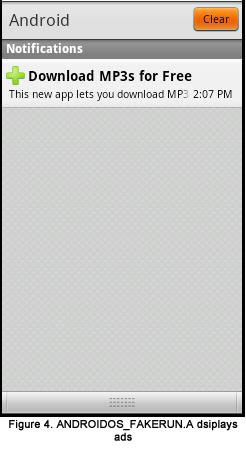 Once user has shared and rated the app, it displays a countdown of the app's release instead of showing the actual game. We classify this type of app as malware because of its aggressive advertising method. Trend Micro currently detects this fake
Temple Run
app as
ANDROIDOS_FAKERUN.A
.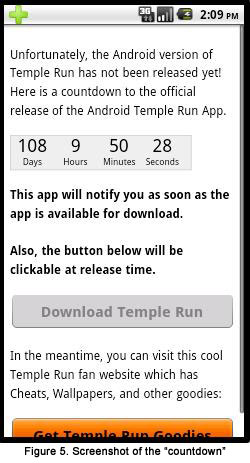 We reported this to
Google
and they immediately removed it from the 
Android Market
. We have since then found other apps doing a similar trick, so users should always be cautious of downloading apps onto their mobile devices. The usage of popular games is not really new, as we've already encountered other
Android
malware that have used them to hide their malicious activities:
Imangi Studios
, the developer of
Temple Run
, announced that they will release the Android version of the game this February 2012. Users can monitor updates about the release via the apps legitimate developer/fan page. With more than
10 billion
 app downloads  last year from the
Android Market
, the
 Android
  OS is undoubtedly one of the most popular mobile platforms around. Naturally, its popularity makes it a likely target for cybercrime. In our
12 Security Predictions for 2012
, we are expecting that smartphones, tablets and particularly the 
Android
OS will suffer more attacks this year. Users need not worry as their mobile devices are protected from this threat with
Trend Micro Mobile Security
via pattern 1.187.00. Trend Micro Mobile Security is powered by the
Trend Micro™ Smart Protection Network™.
On the other hand, to avoid being tricked into downloading fake apps, users may follow the tips we shared in our post,
Checking the Legitimacy of Android Apps
, as well as the information in our
Mobile Threat Information Hub
.
Authors