Start your 30-day trial
Free access to the entire platform. 2 ways to get started.
The simplest cloud platform to get started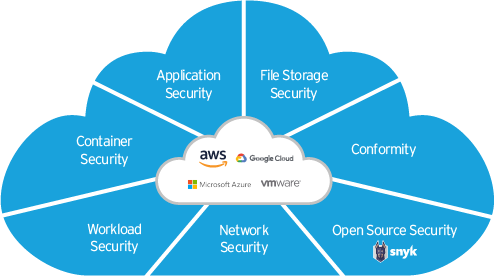 Trend Micro Cloud One™
Conformity
Cloud security posture management: free for cloud accounts with <250 resources scanned per hour

Trend Micro Cloud One™
Open Source Security by Snyk
Visibility and monitoring of open source vulnerabilities: free with <15 projects per day
Trend Micro Cloud One™
File Storage Security
Automated malware scanning for storage services: free for buckets with <20 files scanned per hour

About Trend Micro Cloud One
Automated, flexible, all-in-one cloud security solution.

Instant visibility and actionable security controls to achieve your compliance and governance objectives

The most turn-key integrations and APIs, so that your teams can continue to use their preferred tools and operate the way they want to

From migration to modern applications and DevOps, your team can defend and respond to vulnerabilities, misconfigurations, malware, and more
Already using Trend Micro Cloud One and need help?