Risk Management
A Cybersecurity Risk Assessment Guide for Leaders
Cybersecurity risk assessment provides the continuous asset detection, analysis, prioritization, and risk scoring needed to keep pace with a continuously growing digital attack surface.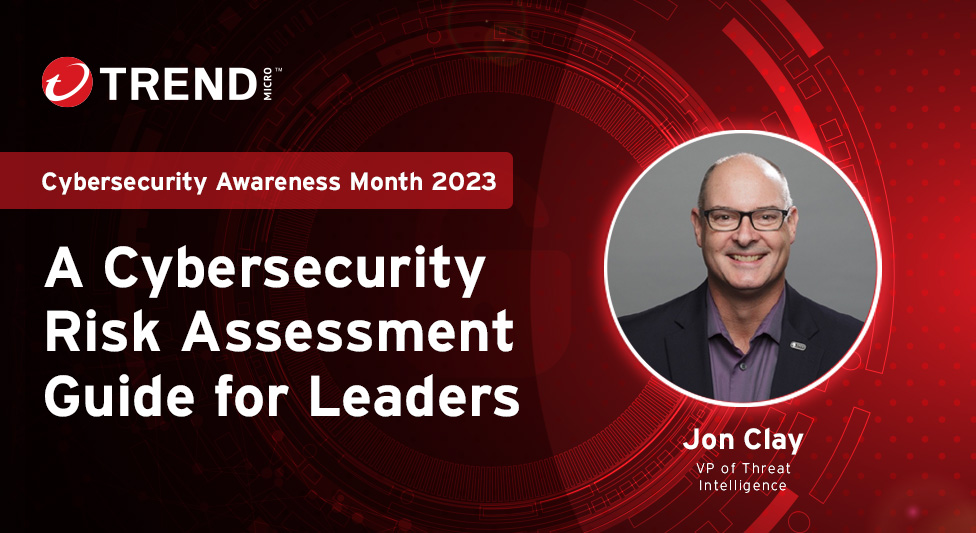 ---
Now more than ever, keeping your cyber risk in check is crucial. In the second half of 2022's Cyber Risk Index, 78% of the survey's 3,700 global respondents said it's likely they will experience one or more successful cybe attacks in the next 12 months.
Avoiding a breach is not always possible—especially since business and cybersecurity objectives are rarely in sync—but you can still address challenges across your growing digital attack surface, enabling faster threat detection and response. A global Trend Micro study reported that only half of respondents believe the c-suite complete understands cyber risks; a cybersecurity risk assessment can help you take proactive steps to reduce your cyber risk.
What is cybersecurity risk assessment?
Cybersecurity risk assessment provides a valuable analysis of your organization's digital attack surface and cyber risk. By continually assessing, scoring, and prioritizing individual assets for an up-to-date view of your risk posture, the assessment provides cybersecurity leaders with prioritized and actionable ways to limit the likelihood and impact of a successful attack.
Learning more about the key aspects of risk assessment will make clear why it's such a valuable tool for CISOs and SOC teams looking to reduce their organization's cyber risk.
What is continuous risk assessment?
Once, you could take a full index of your attack surface and easily identify areas of concern. That's no longer possible in an age of digital transformation and cloud migration, when a growing number of your employees are likely already working remotely. If your organization's resources are constantly changing—especially in the cloud, where asset visibility is limited—then a one-time risk assessment is bound to overlook misconfigurations and threats.
Continuous risk assessment analyzes and prioritizes your organization's assets as they change, determining both the likelihood and impact of a successful attack to provide a risk score, along with actionable and prioritized tasks to better secure your digital attack surface.
What determines the likelihood of a successful attack?
Cybersecurity risk assessment draws from a wide variety of assets, including user behavior, security product logs, and cloud app activity, to judge whether your resources are vulnerable to an attack. Your organization's exposure from vulnerabilities, misconfigurations, and suspicious activity or data access are weighed alongside its existing security policies and regulatory compliance.
Of course, any threats or vulnerabilities detected in this process are identified and prioritized. But the assessment also digs deeper by analyzing identities, SaaS applications, and the content within your network to highlight exactly where the weaknesses in your digital attack surface lie.
What determines the impact of a successful attack?
Your risk score is not only determined by the likelihood of an attack. Even an organization with little to no threat exposure must account for the devastating impact just one breach could pose. Assets with a high business value—such as trade secrets, critical infrastructure, and essential networks—could be time-consuming or impossible to replace. One successful attack against these assets might prove more costly for your organization than a dozen attacks targeting less significant resources.
Factors including asset criticality and the possible impact of an outage also determine risk score. According to the CRI 2H'22, the top five data types at risk are: business communication (email), human resource (employee) files, financial information, R&D information, and company-confidential information. By identifying which resources are invaluable to your organization, and which of these key assets are more vulnerable than you might realize, cybersecurity risk assessment highlights the greatest areas of concern in your digital attack surface.
How is risk prioritized?
It's possible that some of the most dangerous threats in your digital attack surface have already been identified, only to be lost in the never-ending stream of alerts your team faces daily. Cybersecurity risk assessment can help to home in on these threats with prioritized and actionable analysis.
In cybersecurity risk assessment, the status of your software patches and any CVEs in your applications are compiled, then compared against both local threat intelligence and global intelligence from threat researchers. Not only does this analysis provide your team with a list of prioritized threats for immediate remediation, but in some cases instant action can be taken to block these threats from accessing your company's resources.
How can a cybersecurity platform help assess risk?
A crucial element of cybersecurity risk assessment is its wide-ranging analysis for a complete overview of your digital attack surface. Siloed solutions with limited connections slow down your detection, analysis, and response—especially if their findings are lost in a deluge of alerts.
A cybersecurity platform with prioritized alerts to unite your network's many security layers and environments will help your team keep pace with your constantly expanding digital attack surface.
Next Steps
When considering a cybersecurity platform to help assess your organization's cyber risk, be sure that it will offer central visibility across all your cybersecurity solutions and third-party products.
Trend Vision One™ features industry-leading XDR and EDR with the broadest native XDR sensor coverage, connecting your entire network to the platform's attack surface risk management and zero trust secure access capabilities.
Check out these resources for more information about securing your organization's digital attack surface:
Authors