Manage Cyber Risk with a Platform Approach
Discover how a platform approach can best assist and support security operations teams with a cyber risk management so you can be more resilient with less resources.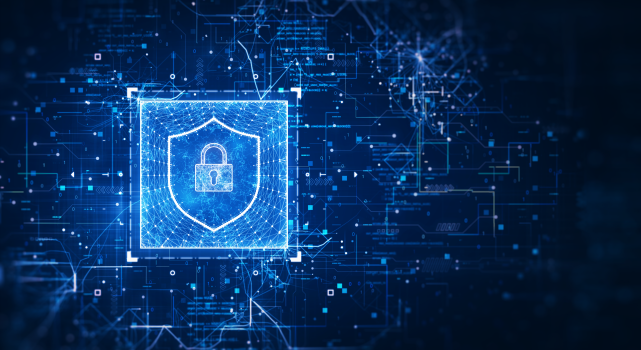 ---
Effective management of cyber risk across a growing and complex attack surface continues to be top of mind for CISOs globally. Furthermore, Security operations teams are finding themselves in a losing battle against rapidly evolving threats due to siloed architectures, views, analytical capabilities, and workflows, which are further exacerbated in an increasingly distributed world.
This blog explores the need for converging security solutions to a unified cybersecurity platform in the face of swift technological innovation and the evolving threat landscape.
Explore more SOC best practices: Three Ways to Evolve Your Security Operations
The many benefits of leveraging a cybersecurity platform -
Trend Micro Research recently conducted a global study polling more than 2,300 IT security decision makers from 21 countries to determine the reality of SOCs and narrow-in on solving current challenges. The study revealed that 55% of SOCs have security infrastructure that is not in use, with the most common reason being lack of integration.
Integration is a must for teams operating in a variety of environment, systems, and applications. They need to monitor and manage each — and the connections between each — without slowing down innovation or causing business delays. All of which is very complicated when leveraging point products with limited integration.
Enter: the unified cybersecurity platform. Security leaders may be hesitant to adopt yet another approach if it requires a rip and replace. But even organizations that have invested in specific point products can benefit from adopting a platform-based approach. The opportunity to resolve longstanding pain points while laying the groundwork for consolidation, knowing that each addition will mesh seamlessly with the others and unlock new benefits through synergy, makes it a worthwhile endeavor.
Choosing a platform vendor
Not all cybersecurity platforms are built the same. Many vendors may try to pass off a discounted product bundle as a platform. Consider the following capabilities when selecting a vendor to maximize your investment and security posture:
1. Supporting both cloud and on-premises environments
A true platform must be based on a cloud-native architecture to offer analytical and computing advantages over on-premises architecture. Leveraging the power of the cloud to collect, synthesize, and analyze the high volume of threat data and activity, enables the platform to provide a level of function, performance, and scalability that surpasses on-premises capabilities.
Hybrid environments will be here to stay; it's rare that long-standing organizations are often "born in the cloud." Therefore, it's crucial that the platform can operate smoothly across both environments.
2. Automating security processes
Automation is the key to alleviating overstretched SOCs. Look for a platform that can automate processes for alert monitoring, triage and response, threat intel, and compliance—just to name a few.
"51% of organizations have improved threat detection as a result of automating security processes via playbooks – ESG"
Keep in mind that automation should enhance human work, not replace it entirely. It needs to augment security analysts efforts' by accelerating and/or removing manual steps, thereby enabling quick analysis and action that was previously impossible.
When evaluating automation capabilities, SOCs should be asked the following. This will give security leaders and decision makers the full picture into what features are needed to ensure the best ROI—both financially and security-wise.
What processes could specifically benefit from automation?

How many times have these processes occurred?

Are their needs consistent across the board?
3. Strategic use of managed services
It's not all about the security capabilities; an effective platform should be supported by managed services to help further reduce internal resource requirements, gain complementary competencies, and obtain much-needed security expertise.
"59% of organizations are using managed services as an extension of their internal resources – SOC Modernization and the Role of XDR (ESG)"
Managed detection and response (MDR) and/or incident response (IR) are key dedicated resources that provide 24/7 threat monitoring and critical response in the event of an attack. These services are often difficult to maintain in-house.
Again, security decision makers need to evaluate the gaps in their organization in order to choose the appropriate level of MDR and IR service. Consider the payment structure; some vendors will require you to buy IR services in timed blocks, which means if an incident takes longer than the allotted time to remediate, you will be forced to either buy another time block or be left to your own devices.
A platform with built-in managed services can provide the best return for SOCs, as it can ensure integration across the platform, and the service is seamlessly supported from deployment.
Next steps
Overall, a cybersecurity platform can offer a number of advantages for organizations looking to improve their security posture, streamline security operations and lower security risk.
Learn more about Trend One security capabilities or check out the following resources for additional insights into understanding, communicating, and mitigating cyber risk.
For more information on cybersecurity platforms and risk management, check out the SOC series:
Authors