Chase Notification Arrives with Malware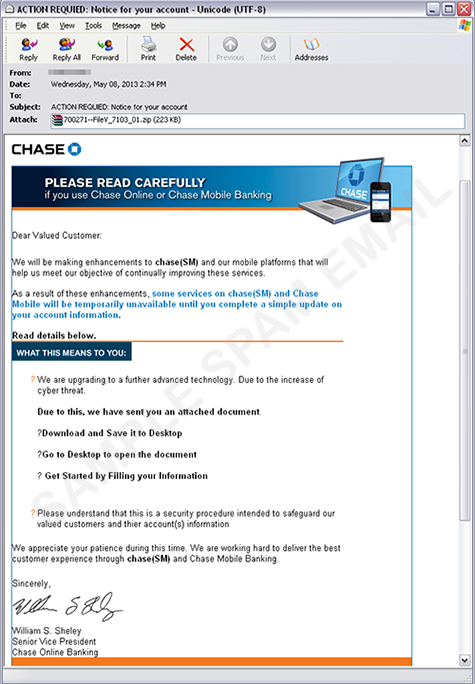 Online and mobile banking have become so popular with users that cybercriminals have begun using these as bait for their malicious spam emails. This spammed email pretends to be a notification from Chase, a consumer and commercial bank from the US. The email informs the recipient about supposed system enhancements to two of its banking platforms, including mobile. The email proceeds to inform the user that services may be unavailable unless they update their account information through an attached document. However, the attached ZIP file actually contains a malicious file.


Malicious file attached to the supposed Chase email
Users are encouraged to be cautious when it comes to opening emails from supposed institutions. Cybercriminals often leverage known companies to convince users to open the email and follow the instructions. Trend Micro protects users from this threat via its Smart Protection Network that detects the spam and malicious file.
SPAM BLOCKING DATE / TIME:
May 09, 2013 GMT-8