Fake Grocery Subscription Scams Numerous US Customers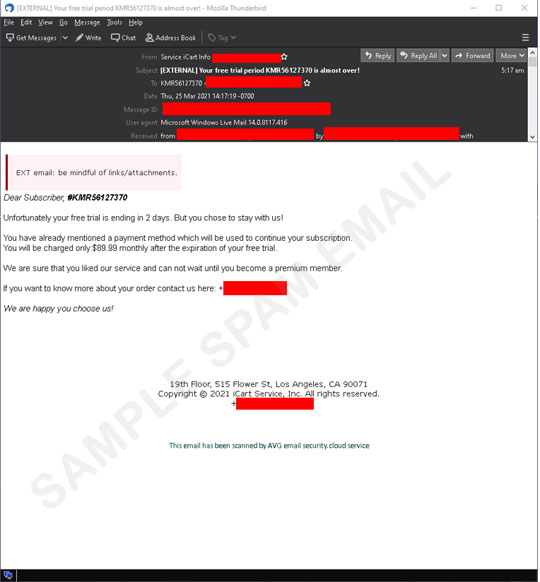 As the pandemic continues to rage across the world, supermarkets adapted to create their own online delivery platforms to meet their customers' needs. One particular service is the Instacart, a US-based grocery company that operates a delivery and pick up service. Scammers were quick to lure users by using the service's free trial membership. In one instance that we have observed, spammers send a fake notification that a customer's Instacart trial membership account is expiring soon and that the company will begin charging a monthly fee.
One look at the provided customer service phone number shows that the message is not from InstaCart. Based on our further investigation, the sender email address shows that it has no relations to the legitimate service.
These types of scams are prevalent in this time as we depend everything on online based services as the we are observing health restrictions. We recommend to never interact with unknown senders to avoid being scammed.
The spam is detected and blocked by Trend Micro email security solutions.
SPAM BLOCKING DATE / TIME:
April 06, 2021 GMT-8
TMASE INFO
ENGINE:8.6.1017
PATTERN:6076