London 2012 Olympics Scam Leads to Info Theft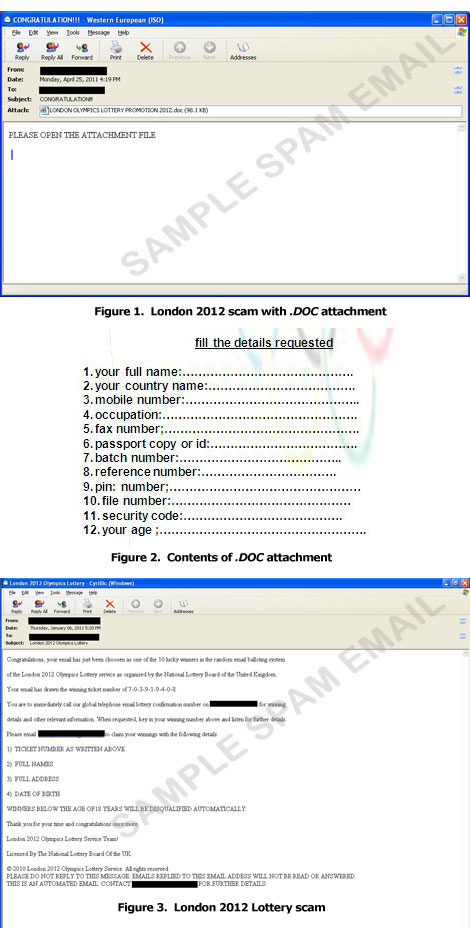 The
London 2012 Summer Olympics
may still be a year away, but cybercriminals are definitely not waiting for July 2012. Two spammed messages designed to steal user information were recently found taking advantage of the event. The first sample arrives with a .DOC attachment that asks users to provide personal information such as their mobile number, PIN number, and security code. The use of an attached document, instead of providing the information in the email body, was possibly done to bypass email filters.
The second spammed message, on other hand, informs recipients that his/her email address was purportedly chosen as one of the 10 winners of the London 2012 Olympics Lottery, which was organized by the National Lottery Board of United Kingdom. To claim the supposed prize, recipients are asked to call a certain number and send an email providing personally identifiable information.
Significant world events undeniably attract cybercriminal activities that rely on social engineering techniques. Users should therefore learn to differentiate legitimate emails from scams and to be more cautious about messages that come from unknown sources.
SPAM BLOCKING DATE / TIME:
May 11, 2011 GMT-8