Bogus iPad3 Giveaway on the Loose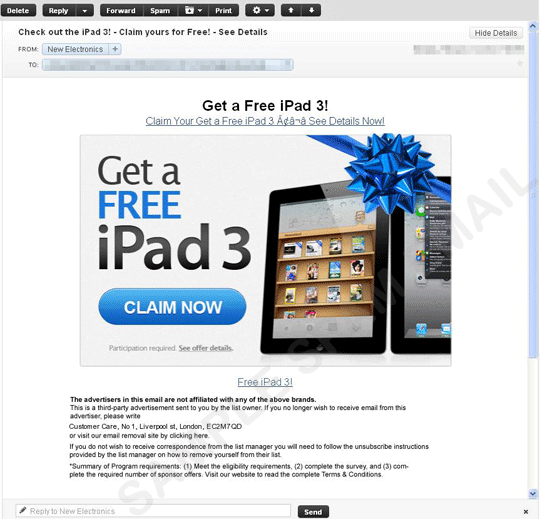 Want to be the first to own iPad3?
Be wary of spammed messages that claim to be giving away free iPad3 tablets. Trend Micro spotted spammed messages containing a link that when clicked, leads to survey page. Users need to answer the said survey before they can supposedly win an iPad3 tablet.
After filling out the form/survey, users are encouraged to enter their mobile number and network provider to get the results. Based on our analysis, once users give their mobile number, users receive a code on their mobile phones and nothing more. It does not even include any instruction on how to claim the iPad3. Moreover, the mobile device connects to the Internet. As such, mobile devices that use 3G connection will incur data charges. Furthermore, mobile numbers provided to the said link may be used by scammers for for other malicious activities.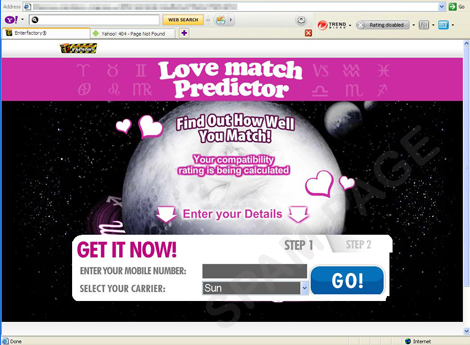 Note that iPad3 has not been launched. Users are advised to check the legitimacy of promos before providing their information.
SPAM BLOCKING DATE / TIME:
February 05, 2012 GMT-8