Fake Better Business Bureau Complaint Email Comes with Malware Attachment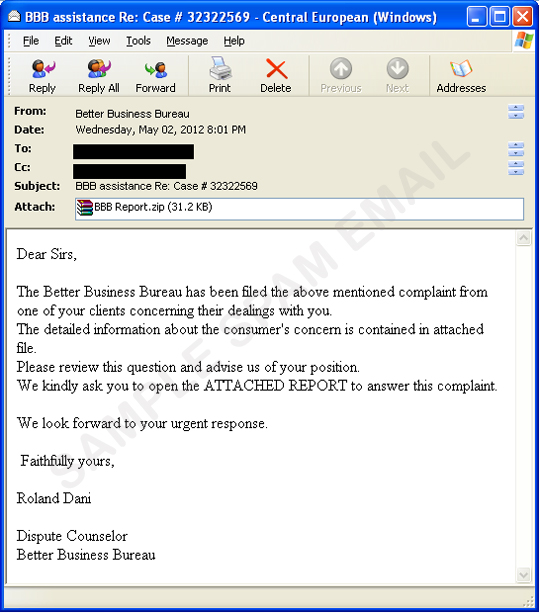 There is an observed increase in the number of spammed email using Better Business Bureau's name in May 2012. This particular spammed message, however, contains an attachment. The said attachment is made to appear as a 'complaint' reference for the reader. However, the .ZIP attachment is actually malware detected by Trend Micro as TROJ_YAKES. QC.
While the operation is not new, some users may still fall prey to the lures used by cyberriminals behind these types of spam runs. It is highly advised to never open attachments from untrusted or unknown sources. Whenever possible, scan attachments using your anti-malware products with updated pattern signatures.
SPAM BLOCKING DATE / TIME:
May 21, 2012 GMT-8