Email Scam Disguised as Multiply Notification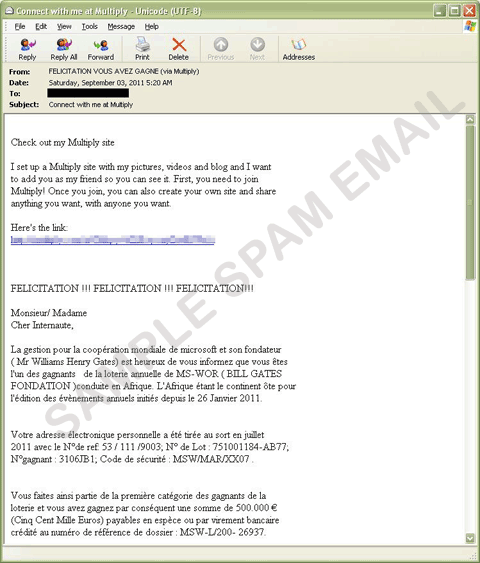 TrendLabs received a slew of spammed messages that pose as an email notification from the social networking site Multiply. The message starts with an invitation for the recipient to be a friend of the sender in Multiply, with a provided link for joining. The language of the message inexplicably switches to French and the message informs the recipient that he is one of the winners of 'Microsoft MS-Word lottery.' The recipient is then instructed to send sensitive information to a particular email address in order to claim the prize. The message switches back to English and once again talks about Multiply.
It is advisable that users exercise caution when opening messages, even if they claim to be from known sources. They should also be wary of any request for sensitive information as it might be used for malicious activity.
SPAM BLOCKING DATE / TIME:
September 08, 2011 GMT-8