Grand Theft Auto V Release Stirs Spam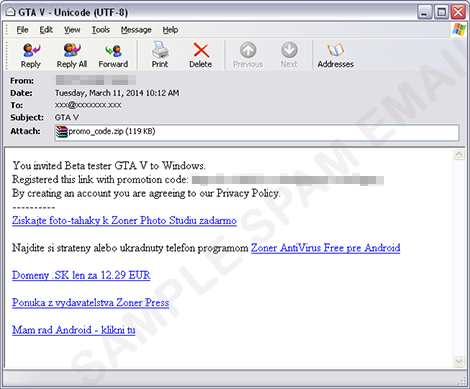 Game enthusiasts and fans of Grand Theft Auto need to be wary of the latest spam run we spotted, which capitalized on the said game.
We recently found spammed messages that pretend as an invitation for beta testing the popular game, Grand Auto Theft V on Windows platform. It bore the subject, GTA V and informed users about a promotion code that they need to access by clicking the URL. It has .ZIP file attachment (promo_code.zip), which actually contains a malware detected by Trend Micro as TROJ_FORUCON.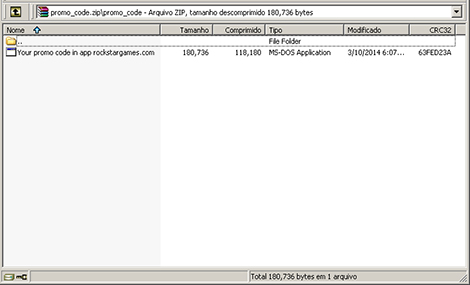 In the past, we have reported several spam attacks that banked on the success and popularity of online games in order to proliferate malware. Games like World of Warcraft and Grand Theft Auto IV were also leveraged before by spammers. Clearly, the worldwide success of these games makes it a good social engineering lure to trick users. In this specific case, spammers capitalized on the much-anticipated release date of Grand Theft Auto V on PC, XboxOne, and PS4. We highly advised users to verify first the validity of email messages they received pertaining to any game beta testing as this may possibly lead to system infection or even information theft.
SPAM BLOCKING DATE / TIME:
March 12, 2014 GMT-8