Spammers Use Supposed Nude Pictures of Lindsay Lohan as Bait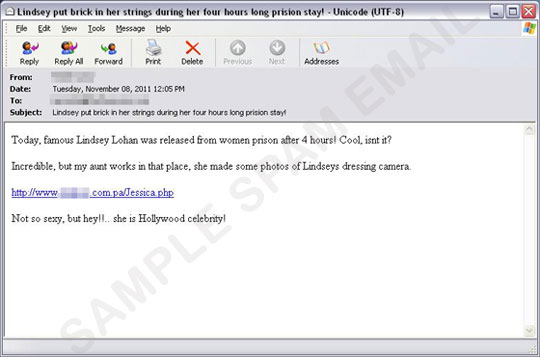 Spammers are still using celebrities' names and events to get users to click malicious links. This spammed message claims to have photos of actress Lindsay Lohan undressing inside a jail. The message provides a link to a site where the user can view these photos. Upon clicking the link, the user is lead to a malicious site.

Trend Micro recommends to users to search for information on trusted news organization websites rather than clicking links in messages. Never click on links that are found in email messages, especially if these messages are from unknown sources.
SPAM BLOCKING DATE / TIME:
November 09, 2011 GMT-8