Spammers Use Thanksgiving to Promote Fake Pharmacy Site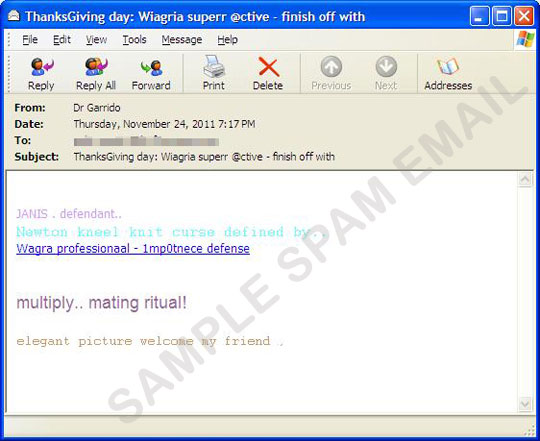 Holiday-themed threats are a staple in today's threat landscape. In particular, users should be on the lookout for spammed messages that leverage popular events.
Trend Micro received a sample message that takes advantage of the Thanksgiving celebration in the United States to promote a fake online pharmacy site. The said message comes in HTML format with misspelled words and nonsensical (or 'salad') phrases to bypass typical spam filters. It also contains a link that leads to a fake pharmaceutical site, where bogus products may be purchased.
Trend Micro advises users to be wary of holiday-themed messages, specially those from dubious sources. Users must never click on the links contained in such email and delete these messages from their inbox.
SPAM BLOCKING DATE / TIME:
November 25, 2011 GMT-8