National Cyber Security Awareness Month: Tips and Tricks for a Safer Digital Life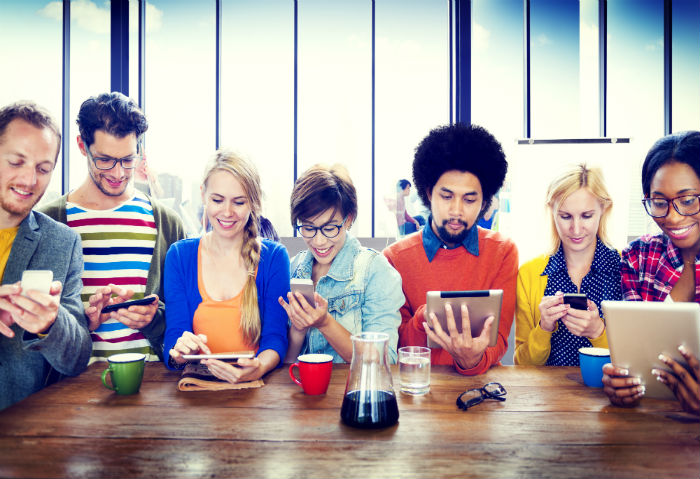 The National Cyber Security Awareness Month (NCSAM) is a program that focuses on ensuring a safer and more secure online experience. Now on its fifth year, NCSAM continues to highlight the importance of its main message, STOP. THINK. CONNECT., by emphasizing its main concepts: "Keep a Clean Machine", " Protect Your Personal Information", "Connect With Care", "Be Web Wise", and "Be a Good Online Citizen".
What is National Cyber Security Awareness Month?
National Cyber Security Awareness Month is a collaborative effort between the government and various industries to educate users about the threats out there and how they can protect themselves. First launched in the US in 2004, the program adapted specific themes to raise awareness on cyber security issues. Last year, Trend Micro was an official champion for NCSAM and participated by sharing articles in the Simply Security blog, and the TrendLabs Security Intelligence blog.
Improving Your Online Habits
This October, we would like to share useful online resources gathered throughout the year to remind users about the value of protecting their online data and communication. Starting with basic information on the most common online threats, here are some useful articles that will help you improve your cybersecurity posture:

Security 101
To help you gain more understanding on some of the most common threats that users face, here's a list of helpful articles that explains what such threats are, how they work, and what you can do to protect yourself.
Ransomware 101 – Ransomware isn't new, but it's becoming one of the most dangerous malware types that both individuals and businesses have to deal with today. This article discusses what it is, how it works, and how to prevent being a victim.
Zero-day Vulnerabilities 101 – Though you might think it shouldn't concern you, your outdated system could be compromised or infected simply because you didn't update your software. Learn what zero-day vulnerabilities are and how they can affect you.
Encryption 101: We're seeing a rising number of high-profile hacking incidents over the past year. It's the perfect time to learn about what encryption is, why it's important, and how to enable it.
Hacktivism 101 – it's common knowledge that hackers often have dark intentions. While this is somewhat true, some hacking activities are done to point out security flaws. Hacktivism, however, is a different thing altogether, and involve a different set of motivations.  
Spear Phishing 101 - What it Spear Phishing?  Many users confuse phishing and spear phishing. While they share similar techniques, they have different goals.

Security Now
These articles focus on raising awareness, with tips on what you can do to improve your security right now.
The Importance of User Awareness – as the title implies, it's better to be safe than sorry. Wise up and learn how to be safe and more secure by simply being aware.
How to Improve Your Privacy and Security on Social Media – Everyone's on social media, but not everyone knows about the risks that lax users are exposed to. Learn how to avoid traps laid out on these popular platforms.
Malvertising – While the Internet has its share of dark and dangerous corners, some threats are right out in the open, in the form of malicious ads that users can easily click on. Learn how malvertising works and how to reduce the risks you're exposed to online.
What, When, Where, and Why You Need to Back up – whether it's World Backup Day or not, everyone should know why backups are important. This article also provides useful tips on how to make sure that you're always safe from accidents and attacks that could result in data loss.
Identity Theft and the Value of Your Personal Data – the ultimate goal of security is to protect your identity, privacy, and your data. Learn how identity theft happens, and how to make sure it doesn't happen to you.
How Phishing Leads to Hacked Accounts and Identity Theft – cybercriminals and hackers use a number of sophisticated tricks to steal from their victims, but phishing is still one of the easiest and most effective ways to do it.

More Security Tips for Users
Maintaining Online Privacy for Families and Kids – If good manners are first learned at home, so should safe online habits. Use this guide to help your family and friends improve their online behavior.
What To Do When Your Email Gets Hacked – Regardless of how you use it, you should guard your email the same way you would your wallet. Here's what you can do in case your email gets hacked.
How to Deal with a Lost or Stolen Mobile Device – You can always replace a stolen phone, but the data in it is priceless—for both you and the thief. Learn how to protect the personal data stored in your mobile device by reading this guide.
How to Secure Your Home Router – Prevent cybercriminals from infiltrating your home network by securing the device that ties all your devices together: your router.
Setting Up a Virtual Private Network (VPN) – cybercriminals are always on the lookout for unknowing users who are in transit, as they are often left with limited resources to connect to the Internet. Here's a quick guide on how to secure your communications while on the go.
Online Shopping Safety Tips  – Online shopping involves money, and where there's money, there are a lot of risks. With your personal information and bank credentials on the line, make sure your transactions are safe.  
HIDE
Like it? Add this infographic to your site:
1. Click on the box below. 2. Press Ctrl+A to select all. 3. Press Ctrl+C to copy. 4. Paste the code into your page (Ctrl+V).
Image will appear the same size as you see above.