Staying Safe during the Summer Holidays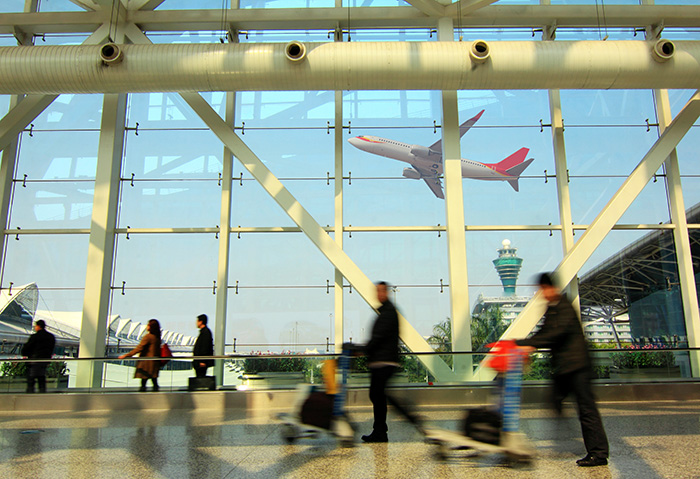 This time of the year, Europeans are in a celebratory mood as the months of July and August are deemed the height of summer vacation.  Nationals and tourists are on a high as seen in last year's numbers that indicated that 33% of nights spent in Europe peaked during these months. As early as now, families, friends, and couples have started planning of their vacation itineraries, shopping for their summer must-haves, and packing their bags for the holidays. Whether eyeing a Tuscan rendezvous with your loved one or dreaming of that quintessential French holiday with the kids, summer is the perfect time for escape.
Companies involved in the travel and lodging industries understand this fact and have actually taken great advantage of this, what with a number of deals and promos readily made available during these peak seasons. The bad news is, so do cybercriminals. And why not? According to data from January of 2015, of the 3 billion active Internet users during that time, over 580 million came from Europe. Chances are, a huge chunk of this figure will be checking out online deals, and there are going to be threats aimed at them.
In the past, the biggest concern for people planning to go on a vacation involved the safety of their home and property. While that possibility is still a legitimate concern, travelers today should also be concerned about another threat: cybercriminals, who aren't just out for their money, but their data as well.
Before going on a vacation (or even planning for one), here are some of the threats travelers should be aware of:
Unsecure Public Networks
When traveling, there's a good chance that you find yourself looking for an Internet connection for different purposes, from sharing images to making online payments. Subscribing or paying for mobile Internet could get expensive, and connecting to a public network for free Wi-Fi might seem the smarter, more convenient option. More than half of European hotels have begun providing free WiFi in hotels since 2013 after all. There are a number of risks tied to using unsecured and unverified wireless networks, but if you have to, you can set up a Virtual Private Connection (VPN) to make sure that the data you're sending and receiving is safe from the prying eyes of cybercriminals.
Phishing
If you're looking for travel deals and promos online, be mindful of the links that you click, the pages that you visit, and the email messages that you open. Based on Trend Micro's Smart Protection Network in 2014, 27% of the total global detection on spam-sending IPs were found in Europe. Over 980 million of which were seen in Spain.
These spam messages often lead to phishing sites that are designed to lure users into unknowingly sharing their identities and credentials. At the onset of 2015, a number of phishing sites built using the keywords "summer travel", "holiday travel", "summer vacation", and "holiday vacation" have already been seen.
Risky Mobile Apps
Due to the increasing threats that target mobile users, being careless when it comes to apps that you download can make things easier for cybercriminals. In the first few months of 2015, we saw a spike of malicious app downloads reaching almost 18,000, accounting for 1.42% of total apps downloaded in the region. Be wary of fake apps available at your destination. Trust only official app stores and avoid third party vendors.
Online banking schemes
One of the most tested ways to rake in profit from unsuspecting online users is through online banking schemes. Feigning legitimacy of banks and stores under the guise of tempting offers and discounts lead to users trusting online thieves with their banking credentials—an easy tactic for crooks to steal money. In the first quarter of 2015, there was a remarkable increase in terms of recorded online banking-related cases, rising to 18,192 from last year's 10,150 in the same quarter. When making online purchases or payments, make sure that you are using the official banking or payment app by downloading it from the official app store.
HIDE
Like it? Add this infographic to your site:
1. Click on the box below. 2. Press Ctrl+A to select all. 3. Press Ctrl+C to copy. 4. Paste the code into your page (Ctrl+V).
Image will appear the same size as you see above.