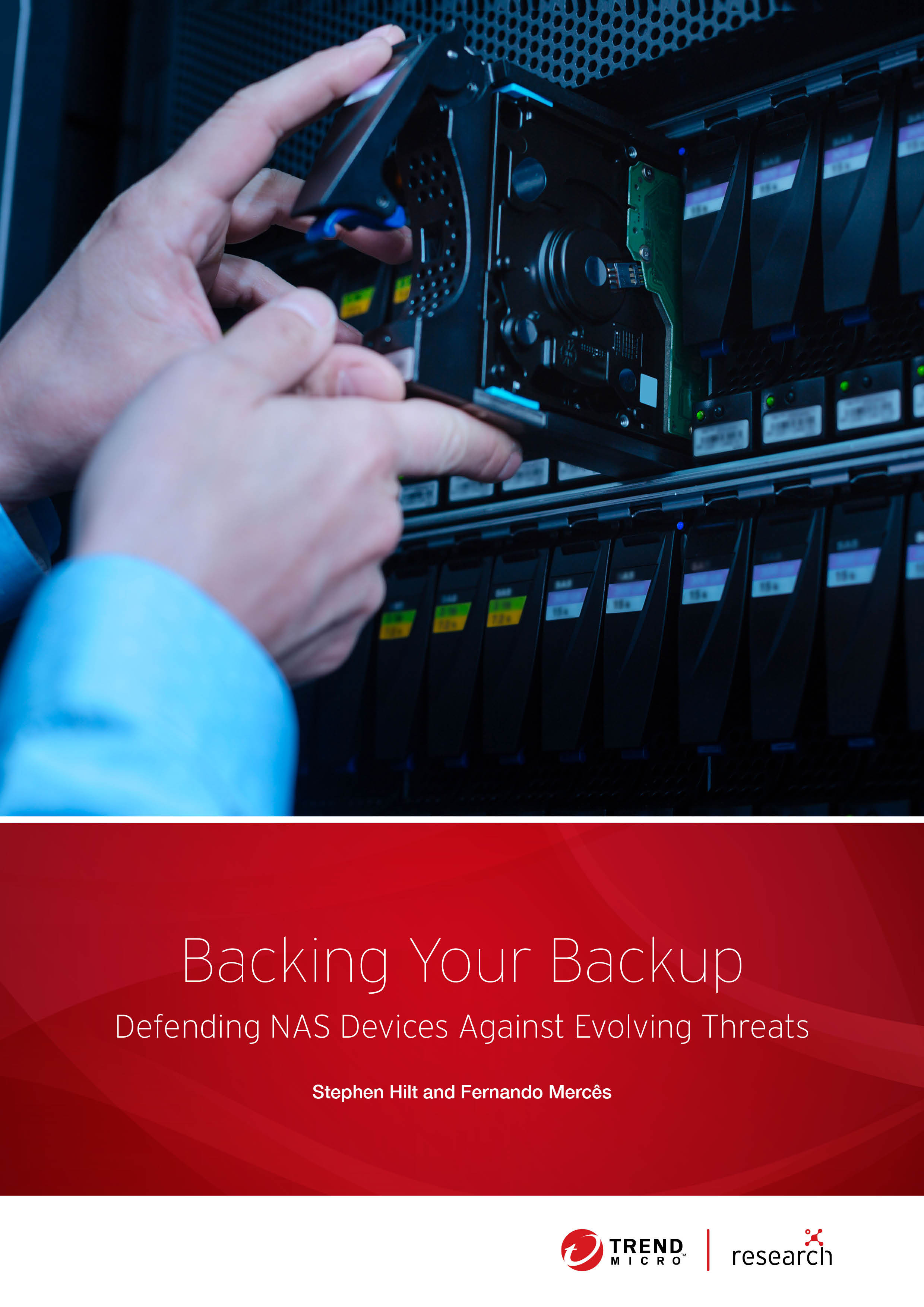 Download Backing Your Backup: Defending NAS Devices Against Evolving Threats
By Stephen Hilt and Fernando Mercês 
As access to data and information evolves, cybercriminals also change their techniques and targets. As a result of evolving levels of sophistication targeting the internet of things (IoT), users and businesses now rely on network-attached storage (NAS) devices to store and back-up their files and ensure continuous workflow connectivity for power users. More recently, a growing number of cybercriminals have been pivoting their attention to NAS devices because of the amount of valuable information stored inside them and the optional security measures that they offer. 
In our research, "Backing Your Backup: Defending NAS Devices Against Evolving Threats," we analyze the landscape and features of NAS devices often used by users and small- and medium-sized businesses (SMBs). We also identify the threats and the impacts that a compromise can inflict on affected users. 
Threats 
Here are some of the threats that target users' and businesses' NAS devices based on recently documented attack scenarios:
NAS devices are vital storage and backup tools that have become essential to ensuring businesses' continuous operations and running consumers' modern homes smoothly. Because of this, cybercriminals will continue to explore the attack and potential abuse scenarios of NAS devices as a starting point for more damaging attacks.  As users depend increasingly on these connected devices, security teams and researchers must keep track of the escalation of threats and attacks by implementing and reinforcing security measures for these systems. 
Read our findings, insights, and recommendations on the threats that target NAS devices in "Backing Your Backup: Defending NAS Devices Against Evolving Threats."
HIDE
Like it? Add this infographic to your site:
1. Click on the box below. 2. Press Ctrl+A to select all. 3. Press Ctrl+C to copy. 4. Paste the code into your page (Ctrl+V).
Image will appear the same size as you see above.