World Backup Day: What, When, Where and Why You Need to Back up and How to do it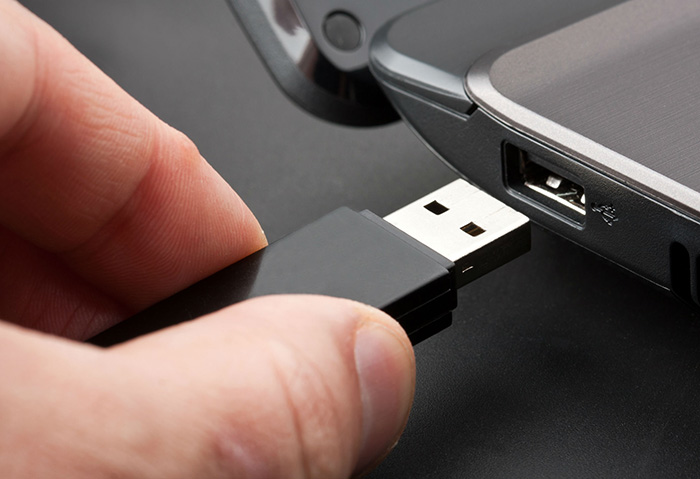 April Fools is upon us. And thankfully, so is World Backup Day. Before becoming a casualty of the former, spend a little bit of time to develop a good backup strategy. It's not just about being attacked though; sometimes, data loss is unavoidable, such as when your hard drive crashes or when your device gets stolen or lost. Unless you already have a complete backup plan for all your important data, it's time to wise up and learn a thing or two about the importance of having your own backup system in place. In line with World Backup Day, here's a guide on why you should have backups, what files to back up, where to store them, when you should do it, and how to do it.
Why are backups important?
You must be wondering if you have all your data saved in your main device, and even in the cloud, why then do you still need a backup system. Many of us are thrilled when we go shopping for a new PC, laptop, or mobile device, yet little of us know that all hardware, in all its novel and shining glory, is transitory. Someday, you're bound to replace or upgrade your device with another, and when disaster strikes and you lose your device or your hard drive crashes, your important data goes along with it. Online data is also vulnerable through hacking, social engineering scams, or mistakes. This is why data backups of important files, stored in different formats, is crucial. Data is so much more important than any piece of hardware considering the amount of time and effort you have to invest to re-create or recover them. With a backup system, you can rest assured that your data can be secure forever.
What should you back up?
If you tally the value of your files and its replacement cost, you will find out the degree of importance you put into your files. For example, a family genealogy database would take much more effort to recover than your music files. While the level of significance varies for every individual, you should back up everything that matters to you in order of importance. Doing so will dictate how frequent you should back up each of them. Here's a quick checklist of what you should back up:
Documents – personal, work, social, financial, and medical records won't be easy to replace or recreate. Make sure you back them up on a regular basis.
Contact details –for mobile devices, make sure you have a copy of your contact list on a different system or the cloud. Just make sure you and you alone know the password.
Music, movies, pictures, and videos – for those who painstakingly select and collect their media files and curate their precious photos, losing these files could be heart-wrenching (not to mention expensive). Back them up as you would your important files.
Emails, messages, notes, calendar – we call have important emails, SMS, and notes that we'd like to store in case we need to remember things we jotted down in the spur of the moment.
Where should you back up?
According to Schofield's Second Law of Computing, data doesn't really exist unless you have at least two copies of it. This concept tells us that we should make reliable backups so at least one backup will survive. While this is a wise recommendation, you can further protect yourself from data loss by following try the 3-2-1 rule: backup at least three copies in two different formats with one of those copies offsite. Three copies mean three different copies in different places, two copies means you should use two different methods to store your data. One way could be via an external hard drive, and the other through a CD/DVD. Lastly, consider storing your data in a different (offsite) location, such as at home, in the office, or in the cloud. Some cloud services, such as SafeSync, offers automatic synchronization to make it easy and convenient. Lastly, consider network attached storage (NAS) for other backup options as well. Just make sure you either automate the backup process, or develop a regular schedule.
When should you back up?
Given the increasing likeliness of disasters, data loss or destruction from cybercrime, and physical device loss and theft, backing up should be part of your regular digital life routine. Doing so will spare you the trouble of scrambling to replace your important files in case the worst happens.
How can you back up your files?
If you're using Windows, you can automate this process. Open "Backup and Restore" by clicking the Start button, Control Panel, System and Maintenance, and then clicking on Backup and Restore. Select Create a system image, and then follow the steps in the wizard.
To back up to an external storage drive, type backup on the search box, click on Backup and Restore, choose Setup Backup, select your external hard drive then click "Let Windows Choose" and press Next. Finally, click Save settings and run the backup process.
For Mac users, OS X has Time Machine, which is a convenient backup and restore feature that remembers your system's state and settings at any given day, automatically keeping hourly, daily, and weekly backups. It can be set to back up on an external hard drive, and Time Machine automatically prompts users to set it up or perform a backup whenever a blank drive is connected.  
HIDE
Like it? Add this infographic to your site:
1. Click on the box below. 2. Press Ctrl+A to select all. 3. Press Ctrl+C to copy. 4. Paste the code into your page (Ctrl+V).
Image will appear the same size as you see above.