---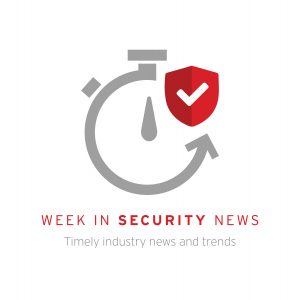 Welcome to our weekly roundup, where we share what you need to know about the cybersecurity news and events that happened over the past few days. This week, learn about Trend Micro's recent acquisition of Cloud Conformity. Also, read about a fake photo editing app on Google Play and the 17 malicious iOS apps removed from Apple's app store.
Read on:
Trend Micro recently acquired Cloud Conformity, an innovative Cloud Security Posture Management (CSPM) company. The acquisition instantly broadens the cloud services Trend Micro can secure and resolves often overlooked security issues caused by cloud infrastructure misconfiguration. Hear our VP of cybersecurity, Greg Young, explain the specific benefits of this acquisition for developers in this vlog.
Despite Google's recent updated permission requests in Android applications restricting access to SMS and CALL Log permissions, Trend Micro recently found an app on Google Play named "Yellow Camera" that poses as a photo editing app. The app is embedded with a routine that reads SMS verification codes from the system notifications and in turn activates a Wireless Application Protocol (WAP) billing.
Researchers have uncovered 17 apps on Apple's official App Store infected with malware. Apple has since removed the apps from the App Store – but a "significant" number of iOS users could have installed them, researchers said.
Security in the cloud works using the Shared Responsibility Model. Mark Nunnikhoven, vice president of cloud research, shares how this model dictates who is responsible for any operational task in the cloud, and how the number one threat in the cloud today is service misconfigurations, which often arise when there's a misunderstanding of who is responsible for an area of responsibility.
The Sodinokibi ransomware-as-a-service operation appears to be making a killing, with proceeds flowing both to the gang behind the malware as well as dozens of affiliates.
From powering video streaming, web-based apps, customer relationship management (CRM) systems, mobile banking, inventory, and big data analyses, the cloud is helping empower businesses of all sizes to focus on innovation rather than infrastructure. This blog from Trend Micro discusses the ins and outs of cloud computing and how it's changing the way we work.
Mozilla has launched Firefox 70 for Windows, Mac, and Linux with new features such as social tracking protection, a Privacy Protections report, and a native data breach notification service for your saved logins.
Researchers at Security Research Labs (SRL) demonstrated how applications (called Skills in Amazon Alexa and Actions on Google Home) can be used to exploit security issues in the way certain device functions are operated through the apps. To show how threat actors can eavesdrop on the device's owners, the researchers used a variation of the techniques used to steal data.
Trend Micro report covers two noteworthy incidents that took place in Europe: a ransomware attack crippling a German automation company and business email compromise (BEC) operators getting arrested in Spain.
The Federal Trade Commission said it barred the developer of three "stalking" apps from selling the products until the company can ensure they're used legally. Software maker Retina-X Studio market apps used to monitor employees and children. But federal regulators said the apps, called MobileSpy, PhoneSheriff and Teen Shield, were often installed by hackers without users' knowledge or consent.
XMRig cryptocurrency miner malware has been found running in more than half of the workstations in a European international airport, despite having an industry-standard anti-virus installed. Reports said Cyberbit discovered the campaign running in the background while undergoing a standard installation of an endpoint product.
The need for 24/7-connected smart devices has driven the banking and finance industry to adapt, especially with the wider adoption of the internet of things (IoT) among businesses and users. In this analysis, Trend Micro discusses the evolving attacks and threats that cybercriminals use to compromise financial companies, their third-party partners and suppliers, and their customers.
A new report highlights how "access-as-a-service" providers and ransomware groups have come together to compromise and victimize targets. Trend Micro shares best practices for organizations to implement to protect against these attacks in its recent blog.
As part of the acquisition, all Cloud Conformity staff will join the company, Trend Micro confirmed. The company added that existing Cloud Conformity customers will further grow Trend Micro's current 16,000 hybrid cloud customer base. Trend Micro has also made Cloud Conformity immediately available to its customers.
In 2017, EternalBlue was the driving force behind one of the nastiest ransomware outbreaks on record. And despite available fixes, it is still being used by malware today—from ransomware to widespread cryptocurrency miners. Learn about EternalBlue activity over the past two years in Trend Micro's recent analysis.
More than 50,000 people attended last year's conference, and, undoubtedly, more will attend AWS re:Invent 2019. But a little preparation can go a long way to ensure you pack in as many of the sessions and meetings as possible. Mark Nunnikhoven, vice president of cloud research, shares his recommendation on how to make the most of time spent at the conference.
In this episode of The SecureWorld Sessions, we hear from Brian Gorenc who runs the Zero Day Initiative (ZDI), which is the largest vendor agnostic bug bounty program in the world. Gorenc discusses the process of how security vulnerabilities are discovered, reported, and fixed.
Surprised by the sudden influx of fake and malicious mobile apps posing as legit apps? Share your thoughts in the comments below or follow me on Twitter to continue the conversation: @JonLClay.
Authors