Security Risks in a Technology-Driven World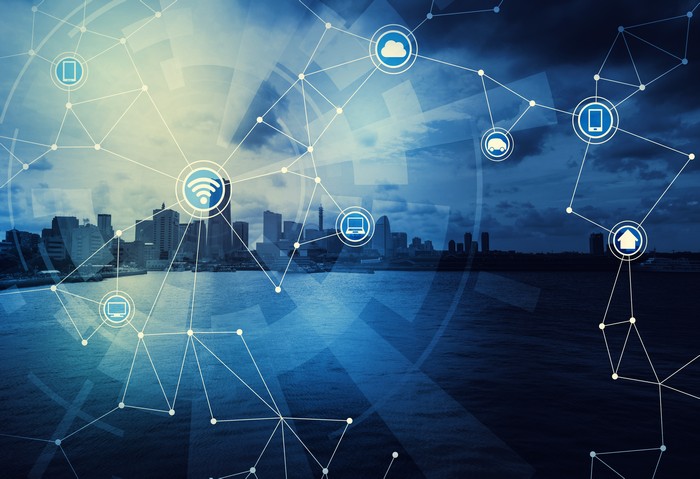 Technology has certainly changed how the world works, influencing almost every aspect of modern life. But while modern technology undeniably brings a number of advantages across multiple sectors, it also has its share of downsides. The interconnectivity that ties all devices and systems to the internet has invited malicious forces into the mix, exposing users and businesses to a wide range of threats. How do you stay safe and secure?
From the comforts of home (the tech in your home)
Your mobile phone's alarm wakes you up in the morning, but you get up to check updates from your social media network. News and updates used to come via the morning paper and conversations over the phone. More than a decade later, scanning social media feeds is the new norm for a lot of people.
Securing social media account


Cybercriminals can mine personal information from your social media accounts, allowing them to compromise enterprise networks if your account is linked to your work email. How to
keep your account secure
:
Check what apps are connected to your social media.
Practice good password hygiene.
Keep your mobile apps updated.
Use a unique email for your social media accounts.
Mobile users can protect their devices by following these easy steps.
Home appliances like televisions and air conditioners can now be controlled using your phone via an app, and it is just one of the many examples of IoT technology reaching the market. Alexa, Amazon's voice control system that powers the wireless speaker called Echo, allows users to search the Web, shop online, get weather reports, and control smart-home products without having to use a remote or phone. Reports say that over 24 million voice-enabled machines were shipped in 2017, and the growth shows no sign of stopping.

Meanwhile, other IoT-powered devices are designed to eliminate regular configuration or setting. Smart thermostats can automatically regulate temperature, while smart fridges are capable of informing users whenever supplies are low.

Secure your home network
Trend Micro HouseCall for Home IoT Devices scans all your home network devices to identify potential risks and offer advice on how to eliminate them.
To find out how you can secure internet-enabled voice assistants, click here.
Out on the Road
When you leave home for work, the thought of commuting comes with a feeling of dread because of expected traffic and pollution. Modern transportation network companies like Uber and Lyft found a way to increase the per capita utility of a car, reduce congestion and carbon emission, and eliminates the need for parking spaces. The power of interconnectivity has provided car-sharing and car-pooling services an online platform that connects passengers to commercial drivers, which makes life more convenient for people who commute to work.
Smart traffic management already exists in some cities. Smart traffic management requires a centralized system to control traffic lights and sensors that regulate traffic throughout a city, optimizing traffic flow and reducing waiting time for pedestrians who want to cross streets.
Securing Smart Cities


To guide smart city developers, here's a
quick cybersecurity checklist
they can refer to when implementing smart technologies:
Perform quality inspection and penetration testing.
Prioritize security in service-level agreements (SLAs) for all vendors and service providers.
Establish a municipal computer emergency response team (CERT) or computer security incident response team (CSIRT).
Encrypt, authenticate, and regulate public communication channels.
Always allow manual override.
When at Work
At the workplace, biometric systems such as fingerprint scanners and facial recognition systems are being utilized for employee verification. Obscuring knowledge-based passwords to securely enter the office is just one of the many uses of biometric authentication. It's also seeing increasing patronage among industries and governments across the globe with its integration in smartphones, adoption of biometric systems by government facilities, and the rising use of biometric technology in financial and critical sectors, among others.



Securing Biometric Systems

Biometric systems aren't 100% secure and can still be compromised or hacked. Here are tips on how to secure biometric systems:
Encrypt biometric data during transmission to or from the back-end servers.
Implement live detection on the sensing device to prevent fake biometrics from tricking sensors.
Restrict administrative access to servers by assigning groups and roles.
Secure a user's privacy by avoiding cross-matching capabilities.
Businesses started embracing the Bring Your Own Device (BYOD) trend over the past few years, allowing them to save or redirect some resources to other avenues of their organization. Employees can bring their own personal devices to the workplace that they can use for their day-to-day tasks. In return, the organization enjoys the efficiency and productivity that these devices provide the workforce without having to pay for them.
Industrial robots, on the other hand, have replaced humans in many large-scale production and manufacturing activities around the world because of their efficiency and accuracy. These mechanical, programmable devices can now be seen in industrial sectors, making cars, fabricating airplane parts, assembling food products, and even providing critical public services.
Protecting Industrial Robots
Trend Micro researchers have shown that industrial robots can be manipulated. Here are some security measures to protect them:
Security mechanisms must be in place to ensure that human operators can safely override unexpected or unwanted robot behavior.
Effective and readily applicable attack detection methods are needed to provide a short- to medium-term solution for threat mitigation.
Research and industry efforts should provide short-term solutions to mitigate the impact of vulnerabilities.
The abovementioned examples are just some of the ways we have adopted or integrated new technology into our daily lives. While we reap the benefits and convenience they bring, we should also be aware that threats, like technology, are always evolving.
HIDE
Like it? Add this infographic to your site:
1. Click on the box below. 2. Press Ctrl+A to select all. 3. Press Ctrl+C to copy. 4. Paste the code into your page (Ctrl+V).
Image will appear the same size as you see above.