The State of Cybersecurity and Critical Infrastructure in the Americas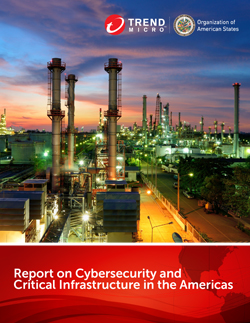 View research paper: Report on Cybersecurity and Critical Infrastructure in the Americas
As more critical infrastructure systems around the world go online, attacks against them become more prevalent and sophisticated. Connectivity is an established need for nations to go far in the economic and political arena. As such, small nation states which have relatively less or newer resources for digital security become large flashing targets for attackers looking to compromise large infrastructure and put citizens at a disadvantage.
As such, the Organization of American States (OAS) spearheaded this comprehensive "Report on Cybersecurity and Critical Infrastructure in the Americas," with Trend Micro, Inc. to focus on the challenges that member states and their critical infrastructure systems face. This paper also revisits the findings of a similar paper in 2013, entitled "Latin American and Caribbean Cybersecurity Trends and Government Responses."

[More: How prepared are governments and private organizations to thwart attacks? Get the full report from Trend Micro and the OAS]
Apart from Trend Micro, the OAS has also collaborated with private entities like Microsoft, and Symantec as well as non-profit organizations the World Economic Forum, STOP. THINK. CONNECT, and the Latin American and Caribbean Network Information Center in the fight against targeted threats and cybercrime. 

Further, the report answers the question on how hyperconnectivity in developing states opens up an avalanche of threats that can hinder economic goals they hope to achieve. The region ranks among the fastest-growing Internet populations in the world. Its people face a number of significant cybersecurity challenges as a result.
The following points are presented in the report:
Majority of organizations that experienced attempts to have information deleted or destroyed are from the government (51%). Organizations in the energy sector (41%) are the next top targets.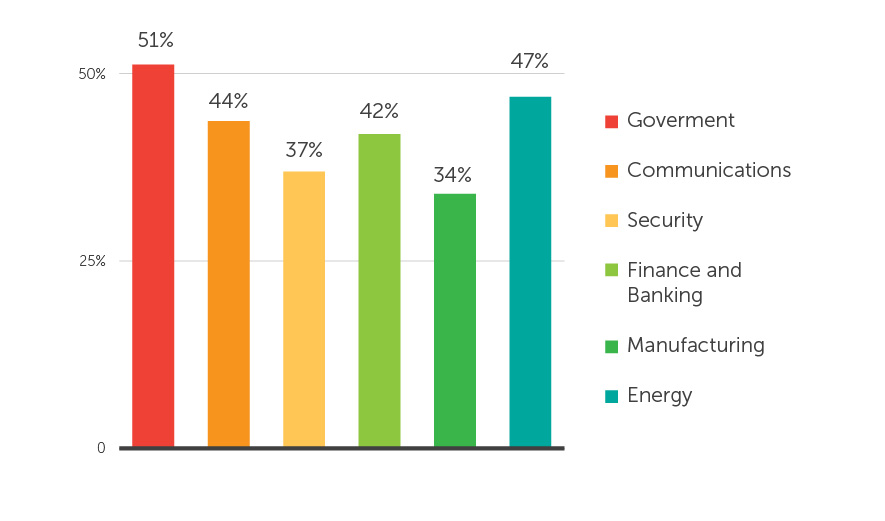 Percentage of organizations that experienced attempts to have information deleted or destroyed 
by organization type

Half of the companies in the Americas were attacked in the recent years—not to mention government institutions, administrations and political organizations.
Infected machines make 1.5 million attempts to connect to their C&Cs per day. Around 10,000 different IPs infected with malware are also identified daily.
Most of the vulnerabilities found in systems in Brazil, Chile, and Mexico are related to wrong system configurations, followed by outdated versions and application problems.
The number of incidents of "DDoS-for-hire" as well as reflection and multi-vector attacks is growing.
Roughly two million spammed emails are managed in Brazil per day,a significant percentage of which mimic credit card notices.
Globally, the use of malware to compromise supervisory control and data acquisition (SCADA) systems, including Homeless Management Information System (HMIS), historians, and other connected devices is prevalent.
Read the "Report on Cybersecurity and Critical Infrastructure in the Americas" for more on the cybersecurity challenges faced by individuals, critical infrastructure operators, and businesses in Latin America and the Pacific.
Visit the Threat Intelligence Center for more on ICS and SCADA systems and industrial cyber security.
HIDE
Like it? Add this infographic to your site:
1. Click on the box below. 2. Press Ctrl+A to select all. 3. Press Ctrl+C to copy. 4. Paste the code into your page (Ctrl+V).
Image will appear the same size as you see above.