What You Need to Know About BadUSB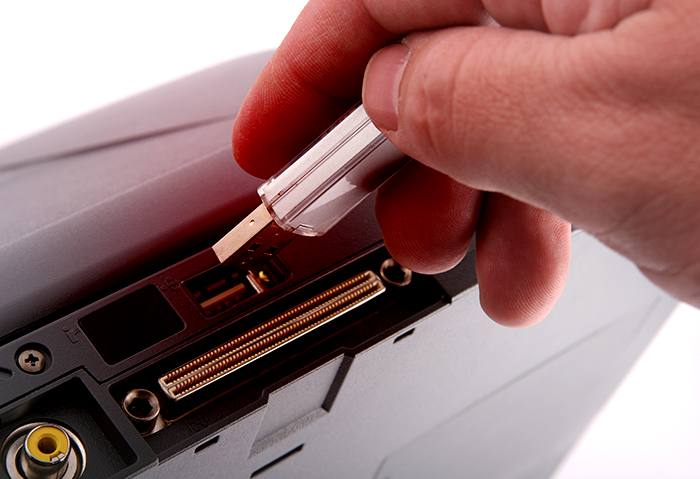 Removable drives—USB drives in particular—have become essential tools for storing and transferring all of our files. Of course, these portable drives have had a bad rap in the past, given that a lot of older malware relied on them to infect other computers. But as the years progressed, malware focused on other means of arrival on a computer, such as email and bad links.
But don't discount USB drives just yet. Last August, two security researchers created proof-of-concept malware called "BadUSB" that takes advantage of fundamental security flaws found in USBs. According to reports, the malware can "take over a PC, invisibly alter files installed from the memory stick, or even redirect the user's internet traffic." Making matters more difficult is the fact that the malware resides in the firmware of the device. This means that the attack code can still reside in the device even if the user deletes all the contents of the USB.
The malware code was initially kept from the public but was made available this month. While the release was supposedly intended to help USB makers address this critical issue, the now-public code could also be used and manipulated by bad guys.
While the situation might seem troubling, users shouldn't be alarmed. BadUSB first requires a user physically inserting the malicious device into a computer. This makes it less of a risk, compared to visiting a compromised website. This also means that protection begins with prevention: users should never plug in unknown or unverified USBs into their computers.  
A security solution is also a must. Should a user plug in an infected USB, the security solution will be able to detect the malicious payloads once they reach the computer. So if BadUSB wants to drop a malicious file into the computer, the security solution will be able to block the dropped file.
BadUSB should serve as a reminder that users should never become complacent with security. Any existing form of technology, be it USB or email or wearable device, can become a target of cybercriminals. It is up to the user to make sure that all their devices are safe and secured.
HIDE
Like it? Add this infographic to your site:
1. Click on the box below. 2. Press Ctrl+A to select all. 3. Press Ctrl+C to copy. 4. Paste the code into your page (Ctrl+V).
Image will appear the same size as you see above.