Our Security Wish List for 2016
2015 certainly has been an interesting year in the cyber security industry, and the list of security threats remains about as long as one threat gets replaced by another in an unending game of cat-and-mouse. However, as difficult as it is to try to stay one step ahead of the bad guys, we are still very hopeful for the year ahead. So as the ball drops at the end of 2015, we all make our wishes for a brighter—and safer—year ahead:
---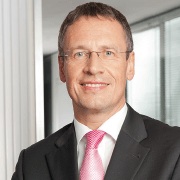 Let's work on the security basics. Security Basics like authentication, authorization and accounting are not exciting, but a lot of the breaches can be avoided when they're done right. Your New Year resolution should be to do an IT Risk Assessment, then define your risk appetite within the organization. After this has been done, you look at the tools for proper risk management. Don't be tempted to buy the next shiny IT security tool before you know what you really need. And stop treating all your systems the same. A Server needs different protection compared to your average desktop. I truly believe that we all together could make life more difficult for the bad guys in 2016—by getting the basics right!
- Raimund Genes
Trend Micro Chief Technology Officer
---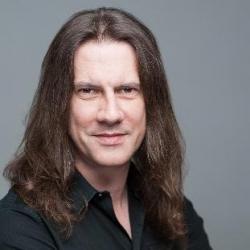 I would like to see the corporate Information Security "department" disappear. I would like security to be built-in to each business silo, rather than bolted-on to the corporate structure.
- Rik Ferguson
Trend Micro Director of Research and Communications.
---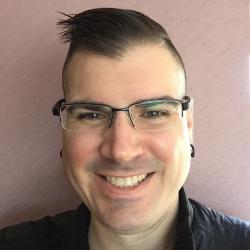 My wish is that organizations continue to mature in their security thinking and work to integrate security into the fabric of their culture. Most breaches use authorized access maliciously. That's why you need everyone in the organization thinking about security and the impact of their actions—it can't just be a small dedicated security team. Fostering a culture of security education and awareness will help strengthen your organization's security posture.
A strong security practice includes everyone in the organization and is a balance of products, processes, and people. Strong processes and modern products help amplify the effectiveness of talented people.
- Mark Nunnikhoven
Trend Micro VP for Cloud Research
---

I wish for the EU and USA to regulate anonymous payment systems in order to combat cyber money laundering and disrupt the economy of scale that is the dark web.  
- Tom Kellermann
Trend Micro Chief Cybersecurity Officer
---

In 2016, my wish is that more kids around the world will be supported by their parents and schools to learn how to use the Internet in ways that are great. With so many new ways to connect to the Internet and so many things to do when you are online, it is more important than ever to help our youngest citizens.  Too often when I visit a school or speak with parents and teachers, I realize how much work there is to do to achieve this goal.  Conversations about how to use the Internet safely, responsibly, and productively are not happening often enough within families, within schools, or among communities.  My wish for 2016 is that more kids will be given not just access to the Internet, but the help they need to be successful users of it.
- Lynette T. Owens
Trend Micro Global Director, Internet Safety for Kids and Families
---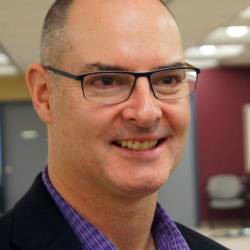 It would be nice to see improved crypto-ransomware solutions tied to more advanced threat technologies to address it.
- Jon Clay
Trend Micro Global Threat Communications Sr. Manager
---

On top of my wish list would be that people take an active role in being an advocate for their security and privacy regarding smart devices and the Internet of Things. Because if they don't look out for themselves, no one else is going to look out for them, at least for the coming year. The VTech hack is an example of what can happen if you don't.
- Christopher Budd
Trend Micro Global Threat Communications Manager
---
HIDE
Like it? Add this infographic to your site:
1. Click on the box below. 2. Press Ctrl+A to select all. 3. Press Ctrl+C to copy. 4. Paste the code into your page (Ctrl+V).
Image will appear the same size as you see above.