Challenging Problem of SMB Security Might Need Third Party Intervention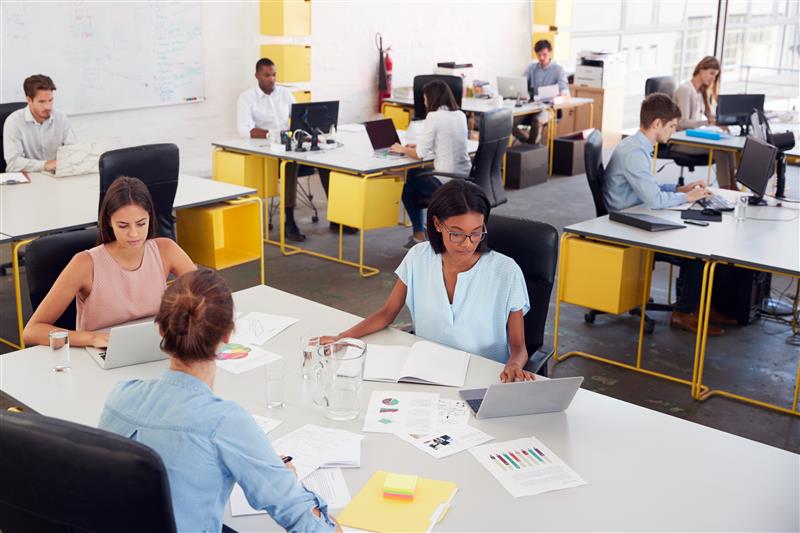 While it's typically the larger organizations and industries that make the news when it comes to malicious attacks, small-to-medium sized enterprises and businesses (SMBs) also feel the effects of cyberattacks. In a post highlighting many of the challenges SMBs face, CSO Online pointed out the main ones affecting these organizations.
The primary challenge for most smaller businesses is the lack of resources– specifically, they are unable to afford the crucial personnel needed to monitor and operate security software, which often have to be comprised of multiple software that focuses on different aspects of the system. Additionally, even if an SMB wanted to train their personnel to be able to handle the security side of the operations, it would require resources that, again, smaller organizations might not have. Building a legitimate security team will often need funds for training programs, as well as time and resources to send employees to seminars and conferences that can hone their cybersecurity skills.
The impact of malware is magnified when it comes to SMBs. Large organizations typically have adequate security, with enough backup resources and manpower to at least manage the effects of a malicious attack. SMBs typically have smaller systems, where each component is crucial to maintaining regular operations.
Some specific examples of specific threats to SMBs include:
Ransomware

–

While the tools and techniques used in ransomware attacks are varied and numerous, most ransomware types do not discriminate when it comes to their targets. SMBs, in particular, are frequent victims of ransomware attacks, as they often provide an easier target for cybercriminals, while potentially having enough resources to pay the ransom. A further problem when it comes to ransomware is that SMBs might not be capable of creating multiple backups that could allow them to recover from a ransomware attack.

Data breaches- While the exposure of data contained within SMB databases might not be as extensive or damaging as a data breach that hits a larger organization with a massive database, the limited ability of SMBs to address a data breach makes it a major problem for these organizations.
Point-of-Sale Malware

– Given the lack of resources and manpower, SMBs might not regularly check their PoS devices for compromise. On the other hand, larger organizations have more comprehensive security solutions and personnel, allowing them to detect malicious activity in unlikely places.
Consider Outsourcing IT and Security Needs
One thing that does work to an SMB's favor is that their smaller size allows them to be flexible enough to make the necessary changes without having to go through rigorous and complex processes. Given the limited resources and manpower available to SMBs, these organizations should maximize what they have to provide their organization a more secure environment.
These include methods using proactive incident response strategies such as:
Actively monitoring the system for any potential threats and addressing them before they can do any damage
Integrating users into the overall security strategy by empowering them to help secure the organization. All employees should also be trained in proper cybersecurity awareness, which includes learning to discern phishing attacks from legitimate requests and knowing what a Business Email Compromise (BEC) scam looks like.
While maximizing security with limited resources is certainly possible, there are limits to what a small business can do in terms of security. Thus SMBs can consider the use of managed services from a third party provider for their IT or security needs, provided that the company can include it in their expenditures.
Small businesses typically have IT infrastructure to host their business, such as running their finance, human resources and administration, as well as their web sites and mail servers on cloud services, to minimize their on-site footprint. The smaller IT teams that an SMB uses might only have time for maintenance and patching, with security considered a secondary priority. In this scenario, SMBs can consider outsourcing their IT and security needs to third party providers that can handle all aspects of the company's security. While this might be more costly than doing everything in-house, external security teams that can handle advanced threats can be a worthwhile investment, as the SMB can operate more efficiently without having to focus on in-house security. Ultimately, the added efficiency and productivity might be worth the cost for many SMBs.
Although SMBs do not have the same access to resources and manpower that larger organizations have, they can still implement an effective and efficient security posture through the use of a more focused and proactive incident response strategy.
HIDE
Like it? Add this infographic to your site:
1. Click on the box below. 2. Press Ctrl+A to select all. 3. Press Ctrl+C to copy. 4. Paste the code into your page (Ctrl+V).
Image will appear the same size as you see above.