CES 2017: Smarter Tech Highlights the Need for Better Security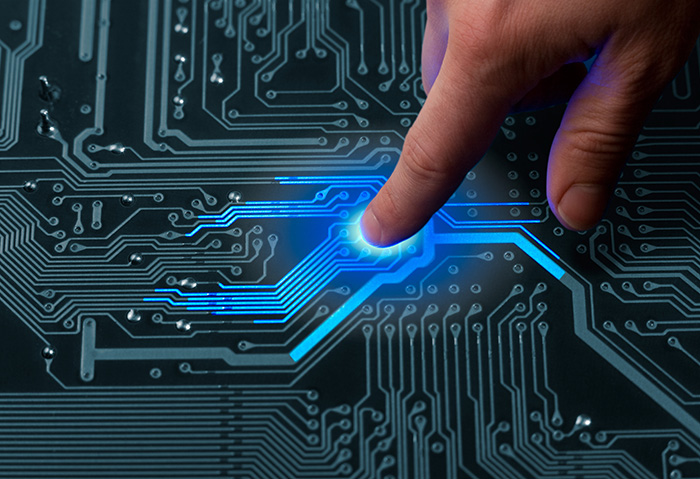 This past week, the Las Vegas Convention Center in Nevada once again served host to CES. As with previous years, this year's show gave us a glimpse of the technologies and products that will be shaping the tech industry in 2017 and beyond.  From what we've seen, the future can be summed up in a single word: Smarter.
Trendspotting
Although no longer the highlights of the show, virtual and augmented reality continued to make an appearance. The devices shown at this year's CES weren't groundbreaking, but rather an evolution of previous iterations, most notably on the price-to-performance aspect. As was the case in 2016, automobile manufacturers continued the push for smarter, more autonomous vehicles. Unlike previous shows however, where smart cars seemed more like a concept, this year's offerings are starting to integrate features that might see more real world use. A common theme across the automotive industry that we've glimpsed from CES is the inclusion of virtual assistants into smart car prototypes, which allows them to integrate more seamlessly into the Internet of Things (IoT) ecosystem.  
Speaking of virtual assistants, expect to see more of them in your everyday household devices. Imagine a home where everything from your television to your vacuum cleaner is run by a single virtual assistant. This is what might happen if major tech companies get their wish for smart homes with full virtual assistant integration. Smart feature integration has been something that companies have been pushing for some time now and we're now seeing it spread to more ordinary household tools and appliances such as toasters and trash bins.
Security matters more than ever
All of these trends point to something many people are starting to realize: Smart technology and the Internet of Things will be an important part of our lives. But here's the big conundrum: the more smart everything we integrate, the more vulnerable we become to attackers who are looking to take advantage of unsecure devices.
2016 was particularly dangerous for IoT. The devastating malware Mirai used devices such as DVRs and routers to pull off some of the most problematic DDoS incidents of the year. What made Mirai so significant was that, while it wasn't the first malware to target the smart devices, it was the first that brought the issue of IoT security to the forefront.
As we mentioned in our security predictions for 2017, not only do we expect attackers to utilize more IoT-based attacks in the future, we expect them to expand beyond the home towards the Industrial Internet of Things (IIoT), where damage can be done on a larger scale.
The future is smart, but we have to be smarter
We've already talked about the risks of owning a smart home, which is true today and will still be true for the foreseeable future. While there are some very real, very serious flaws in how the IoT is being secured, that doesn't mean that we can't mitigate the risks involved with owning smart devices. Steps such as securing our home routers and changing our passwords on a regular basis go a long way towards ensuring that our smart ecosystems are better protected from attacks.
CES has traditionally served as the hotbed for new technologies, and yes, there are plenty of great things coming down the pipeline. Yet at the same time, there is always the need to push security at an equal pace with innovation, especially once smart technology and IoT devices sees widespread adoption. Given the prospect of government intervention, security is an issue companies must prioritize. From a security standpoint, it will take a concerted effort from both businesses and consumers to fully realize the potential of what we've seen in this year's CES show.
In any case, we're in for exciting times.
HIDE
Like it? Add this infographic to your site:
1. Click on the box below. 2. Press Ctrl+A to select all. 3. Press Ctrl+C to copy. 4. Paste the code into your page (Ctrl+V).
Image will appear the same size as you see above.