Security Team Exposes Vulnerabilities in Drones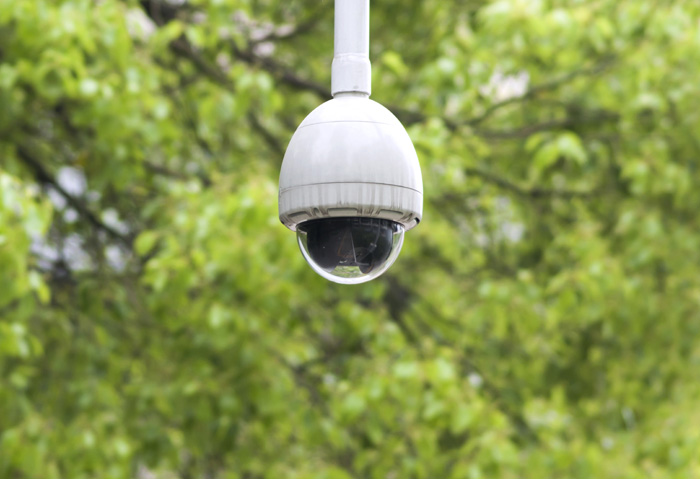 The benefits and commercial uses of drones (unmanned aerial vehicles or UAVs) have attracted a massive interest among hobbyists and businesses. And despite their relatively recent entrance to the market, it's been reported that drone sales have already tripled in 2015 as it reached around $200 million. According to the Federal Aviation Administration, drone sales are projected to grow from 2.5 million this year to seven million in 2020. Sale of drones utilized by businesses, in particular, is expected to triple over the same period, from 600,000 to 2.7 million. 
However, new research from Baltimore, Maryland-based John Hopkins University has raised concerns over the security of drones after one of its security teams managed to hack and take control of a drone, and even causing it to crash. 
As part of a capstone project, security informatics graduates, led by their professor Lanier A. Watkins, developed an exploit that can wirelessly hack the drone's operations by leveraging software vulnerabilities in the device. Using a hobbyist drone as test subject, the team was able to find three different techniques to send rogue commands from a laptop, disrupt the drone's normal operations while midflight, and even cause it to crash. 
The drone used has a dedicated smartphone app that can also serve as the device's controller, and a Wi-Fi system-on-chip for connectivity. 
In the first attack, the team overloaded the drone with at least 1,000 successive wireless connection requests, each asking for control of the device. Its central processing unit (CPU) subsequently shut down and sent the drone crashing. The second exploit involved sending packets of data that exceeded the capacity allocated by the buffer of the drone's flight application. This, too, caused the device to crash. In the third hack, the team programmed their machine to pose as the drone itself by constantly sending a fake information packet to the device's controller. It then cut off its communication with the drone, causing it to perform an emergency landing. 
[Related: Internet of Everything 101: How to Explain All Things Smart, Wearable, and IoE]
In an interview with technology news portal Vocativ, Watkins cautioned, "The fear for the average user is that pictures and videos taken by drones could be stolen, the drone itself could be hacked and stolen, or the drone could be hacked and hijacked and used as a weapon to injure a crowd, either from it falling from a high elevation or from the rotors causing bodily harm." 
The implications of the security flaws are much bigger for enterprises and organizations, considering that drones are already being used in law enforcement, education, healthcare, and commercial industries such as agriculture, construction, logistics and gas and oil rig as well as aircraft inspection. Google, Apple, Microsoft, Wal-Mart, Amazon and Royal Mail are just some of the other companies expected to use drones to complement their business operations.
In March, security researcher Nils Rodday revealed that high-end drones currently used in law enforcement and emergency services were vulnerable against man-in-the-middle attacks and injection commands, allowing the attackers to take control of the drone from as far as two kilometers. In 2013, security analyst Samy Kamkar disclosed security flaws in some consumer drones can allow attackers to hijack them while airborne.
In compliance with the university's policies, the researchers disclosed the security flaws to the drone's manufacturer in a Vulnerability Disclosure Package, although the company has yet to respond. The team has also begun testing higher-priced drones for similar vulnerabilities, which Watkins said aims to "serve as a wake-up call so that future drones for recreation, aerial photography, package deliveries and other commercial and public safety tasks will leave the factories with enhanced security features already on board."
HIDE
Like it? Add this infographic to your site:
1. Click on the box below. 2. Press Ctrl+A to select all. 3. Press Ctrl+C to copy. 4. Paste the code into your page (Ctrl+V).
Image will appear the same size as you see above.