Before Masque and WireLurker: iOS Threats That Cracked the Walled Garden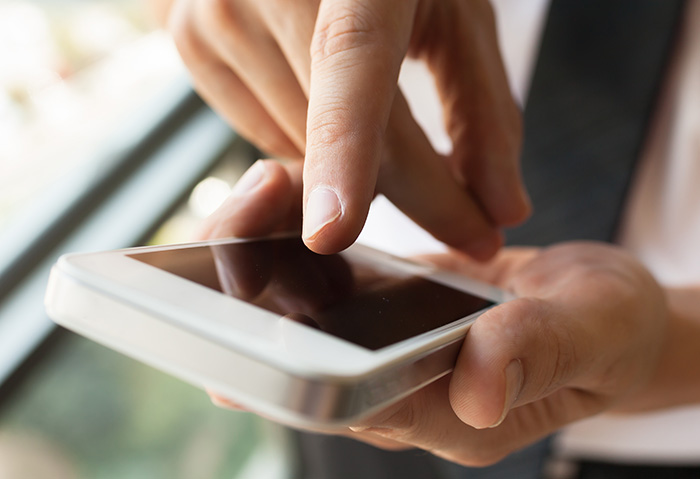 Just this month, a lot of media coverage was done on the "Masque Attack", a vulnerability that allowed cybercriminals to penetrate iOS devices and replace installed apps with fake ones. Though Masque was already reported in a conference in July, it's getting a lot more attention now mostly because its routines are similar to the WireLurker malware that affected both OS X and iOS devices, but with seemingly more serious consequences.
The emerging problem with iOS here, partly brought to light by the Masque vulnerability, is the use of unencrypted app data. Should Masque allow cybercriminals access to iOS devices, and these devices have one of the previously tested popular iOS apps that don't encrypt their data, users are likely to get even more sensitive information stolen. Researchers found users of a widely used email client and two IM apps among those vulnerable to this scenario.

[Read: The Other Side of Masque Attacks: Data Encryption Not Found in iOS Apps]

No Masque for the Buzz
Much like the WireLurker threat, the initial buzz around Masque is largely a result of it being among the first iOS threats to be able to attack even non-jailbroken devices. While there have been a number of iOS threats throughout the years, they mostly targeted jailbroken devices. In the case of Masque and WireLurker, even non-jailbroken devices are put at risk.
The way that the iOS environment is built is quite similar to a walled garden, where devices are only allowed to download digitally signed apps from the official Apple app store. This may not work for big companies that need to develop and rapidly deploy apps to their employees. To address this need, Apple created the "Developer Enterprise Program," which assigns an enterprise with their own signing key so they can distribute apps through iTunes or their own app store. This process is better known as "enterprise provisioning" and this is how both the Masque and WireLurker threats get inside non-jailbroken devices.
"When users try to install an app via 'enterprise provisioning', a pop-up window would show up to ask users whether they trust the previously untrusted developer. If users agree to trust the developer, the app would be allowed to install," notes Trend Micro threat researcher Spencer Hsieh.
Enterprise provisioning is problematic because the apps can be installed even in devices IT can't control, the apps are not audited by Apple, and developers can exploit code in their own apps. In the case of WireLurker, a mobile app developer lost control of their signing certificate, which was used to allow malicious apps to be signed and therefore, trusted.


Spotting Cracks in Apple's Walled Garden
Despite the security measures practiced by the Apple App Store, a number of other iOS threats have gone before Masque and WireLurker. Here are the times when iOS threats showed that a closed ecosystem for apps may not ensure total app security: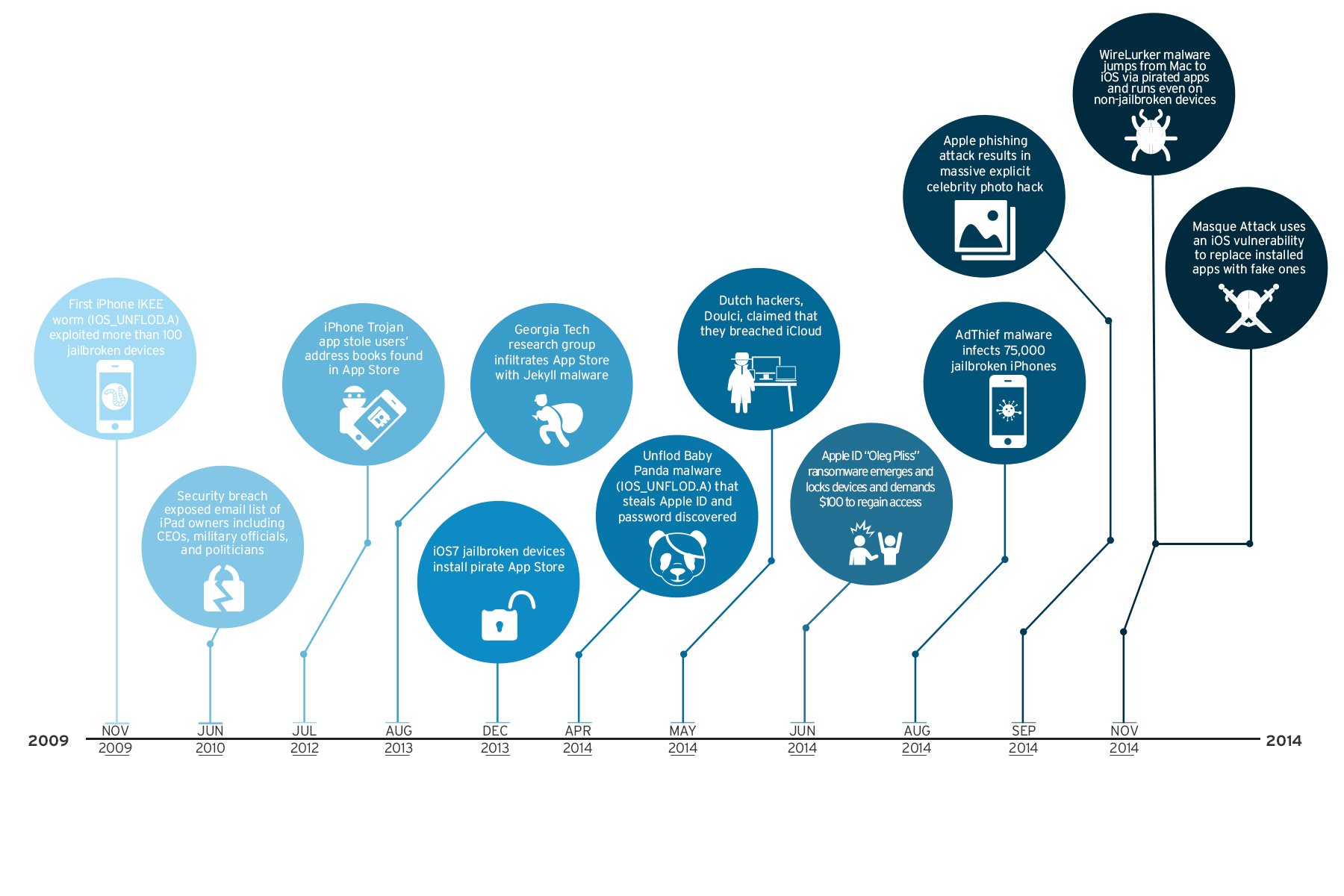 Timeline of iOS Threats
The Core of Apple Threats
Apart from iOS threats, we have also previously reported a few notable and notorious threats that target the Mac OS.  These and the iOS threats combined show the growing interest of cybercriminals in Apple users. Owing to the fact that the company attracts a certain group of high-paying customers for premium products, tapping into this market can be quite lucrative.
While the total count for Android threats reach millions, threats to Apple products may appear too few to even worry about. However, ultimately, it is this mindset of complacency that often leads to drastic consequences. The Masque threat, for one, is a reminder that relying on the operating system's closed setup isn't enough to protect one's data. Users still have to be proactive against threats no matter what the platform.  
HIDE
Like it? Add this infographic to your site:
1. Click on the box below. 2. Press Ctrl+A to select all. 3. Press Ctrl+C to copy. 4. Paste the code into your page (Ctrl+V).
Image will appear the same size as you see above.