How to Protect Your Social Media Privacy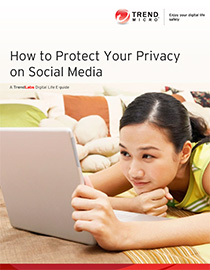 View guide: How to Protect Your Privacy in Social Media
Because of the very nature of social media, maintaining privacy on social media platforms is not an easy thing to achieve. You can only do so much to limit the reach of your online presence and this is due to certain policies that govern these social networking sites. The moment you sign up, you automatically allow them to display a chunk of your persona to networks in and out of your circle, which is why it's wise to be pragmatic about your personal space on the Internet.
We all like to share our thoughts, ideas, photos, and inspirations with our family and friends, and social media has become the biggest platform to do so with the ease and convenience that "like", "follow", "share", and "repost" buttons offer. With just a click, your contacts can easily see your new apartment, meet your friends, or perhaps comment on how your belt should match the color of your shoes. 
We all know that social networking sites have made it possible for us to communicate quickly and directly. But what goes on behind your posts, your tagged photos, messages, and all the other things you share? It really depends on how strong you set your privacy and security settings. If you're unaware of your settings, you could be leaving digital breadcrumbs of your personal information across your networks, making it easier for cybercriminals to find you and turn you into a victim of phishing, malware infection, spam and plenty of other social media scams. The bits of personal data that you share could be exposed to cybercriminals and other parties with whom they share your information. It's not a pretty picture, but unfortunately, it is the reality of cybercrime.
[Read: Social Media Threats You Need to Be Aware Of]
So what can you do to protect your privacy? The first thing you'll need to do is to go by the rule of thumb and set your privacy to the highest level to make it harder for attackers to target you. Secondly, do not trust third party apps and services and stay away from ads as they are used as means by cybercriminals to get to your network. To make sure you're properly protected, you should also install a reliable security solution on your computers and mobile devices.  A privacy scanner can scan your social media accounts for weak privacy settings on Facebook, LinkedIn, Google+, and Twitter, and identify risky settings on different browsers.  
You also need to rethink and check your online habits regularly. Because social media can sometimes be used for commercial purposes, cybercriminals also use the platform to lure users into participating in bogus causes, contests, and other promotional activities. See how you can further augment your privacy on social media by viewing the embedded guide, How to Protect Your Privacy on Social Media.
HIDE
Like it? Add this infographic to your site:
1. Click on the box below. 2. Press Ctrl+A to select all. 3. Press Ctrl+C to copy. 4. Paste the code into your page (Ctrl+V).
Image will appear the same size as you see above.