Compliance
Essential Cybersecurity Compliance Standards
With the continued expansion of your attack surface, cybersecurity compliance has become more important than ever. Gain an overview of the most popular compliance standards, including HIPAA, NIST, ISO, and PCI DSS, to safeguard your business against potential risks.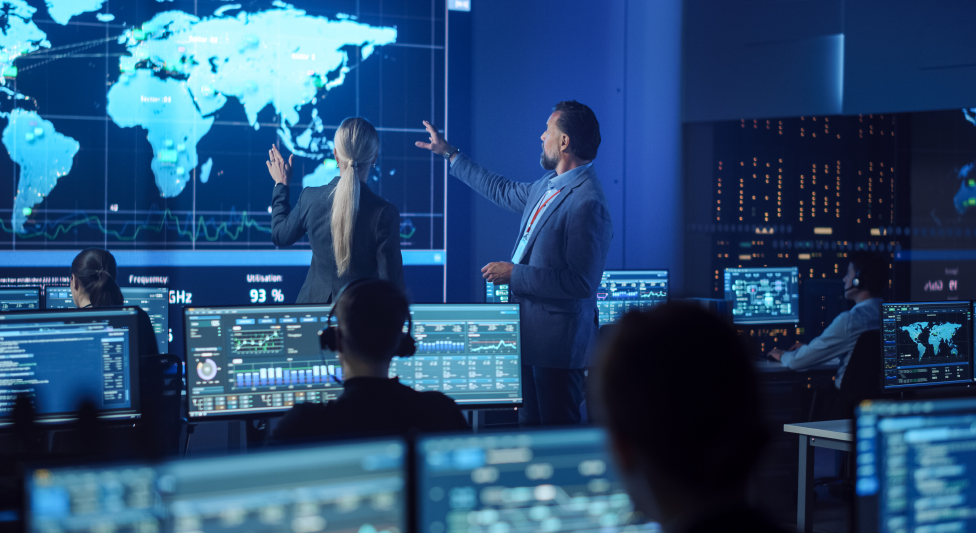 ---
Check out the Essential Cybersecurity Compliance series:
According to a recent survey with IBM Security, the cost of a data breach has reached record numbers in 2022, averaging USD 4.35 million and representing a 2.6% increase from last year. With the stakes of a vulnerability higher than ever, you need to employ every strategy to mitigate threats in your environment. This includes staying updated with the latest compliance standards.
While non-compliance often leads to costly data breaches, the monetary penalties associated can be just as crippling for your organization. Although the penalties and fines for non-adherence varies by circumstance, U.S. Cybersecurity places it at three times more than the costs of instilling compliancy measures. For example, the largest non-compliance fine in history reportedly cost Didi Global USD 1.2 billion.
Gaining insight into the following cybersecurity compliance standards allows you to implement best practices so you can build a proactive threat mitigation strategy and reduce your chances of penalty.
What is HIPAA?
Established in 1996, Health Insurance Portability and Accountability Act (HIPAA) aims to protect the privacy and security of protected health information (PHI). For those operating in the healthcare sector, fulfilling HIPAA compliance standards requires you to ensure that the proper policies, procedures, and technical protections are in place. Cybersecurity leaders are also in charge of making sure the organization recognizes and instills current changes to HIPAA regulations and remains up to date with new compliance requirements.
Best practices include the following:
Understanding the HIPAA rules.The HIPAA Privacy Rule governs PHI use and disclosure, while the Security Rule provides safeguards. The Breach Notification Rule mandates notifying patients, the media, and HHS in case of a breach.
Conduct a risk assessment. This involves identifying all the PHI your organization collects, processes, and stores.
Implement policies and procedures. Based on your risk assessment results, develop and implement policies and procedures that address each risk identified.
Train employees. Regular security awareness training is necessary to ensure employees stay current with the latest threats and are familiar with best practices for protecting PHI.
Monitor and audit. Frequently review your organization's security measures, undergo penetration testing, and fulfil vulnerability assessments.
What is NIST?
The National Institute of Standards and Technology (NIST) uses its Cybersecurity Framework (CSF) to help organizations better understand and manage cybersecurity risks, implement security plans, detect events, respond swiftly, and adapt strategies to counter evolving threats.
The NIST CSF (Cybersecurity Framework) comprises of five fundamental components:
Identify: A common understanding to manage cybersecurity risks.
Protect: A security plan to ensure the organization runs smoothly.
Detect: Timely discovery of cybersecurity events.
Respond: Quick remediation to minimize impact to the business and its customers.
Recover: Adapt your strategy to protect against new and evolving threats.
The framework also includes three essential components you can leverage:
Framework Core: Standards and guidelines to improve communication and outcomes across you organization.
Implementation Tiers: Insight into how organizations can view and manage risks over time.
Framework Profiles: Understanding specific needs of the business and identifying areas for improvement.
What is ISO?
The ISO/IEC 27000-series, or ISO27K, provides you with best practice suggestions for information security management, including physical network security and network security.
ISO27K includes three key documents:
ISO/IEC 27001: Best practices for establishing and maintaining an Information Security Management System (ISMS).

ISO/IEC 27002: Best practice recommendations for information security controls within an ISMS.
ISO/IEC 27017: Best practices for information security controls specifically tailored for cloud services.
Receiving actionable prioritized mitigation recommendations enables you to better discover and assess cyber risks across your digital attack surface. Automating mitigation can strengthen mitigation efforts and reduce the chance of an attack or breach.
What is PCI DSS?
Instituted in 2004 by major credit card firms, the Payment Card Industry Data Security Standard (PCI DSS) safeguard applications involved in payment card processing against cyber threats. Unlike NIST, compliance is mandatory for any organization involved in storing, processing, and transmitting credit card data.
Trend Micro has identified five PCI DSS compliance steps:
Understand your PCI DSS level. Your organization's annual number of card transactions processed determines what you need to do to remain compliant.
Learn the PCI standards. Your organization must comply with these 12 PCI Data Security Standards (DSS) to be PCI compliant.
Complete self-assessment questionnaire (SAQ). Based on the 12 standards specified above, an SAQ thoroughly examines how closely your company complies with the PCI DSS criteria.
Protect cardholder data and your network. This includes Employing access control measures to protect stored cardholder data as well as instilling a strict password policy and zero-trust approach to your organization's security.
Complete official attestation of compliance (AOC) form and submit documentation to credit card companies. Once completed, you can submit SAQ, AOC, and ASV (approved scanning vendor) reports to financial institutions and to all partnering companies.
Next steps
Industry standards and cybersecurity compliance are not just a set-it-and-forget-it solution. To avoid hefty fines, mitigate organizational risk, and enhance trust with your customers, you need to continuously scan against compliance and industry standards and immediately act on high-risk policy violations.
Trend Cloud One™ - Conformity allows you to scan against numerous best-practice checks, including ISO 27001, NIST, PCI DSS, and HIPAA. Our automated security, governance, and free compliance cloud risk assessment allows you to identify your cyber risk level and navigate compliance standards.

Authors