Cyber Threats
5 Damaging Cyber Security Myths
Discover the most common cyber security myths that are placing businesses at risk, and how to educate your customers about their dangers.
---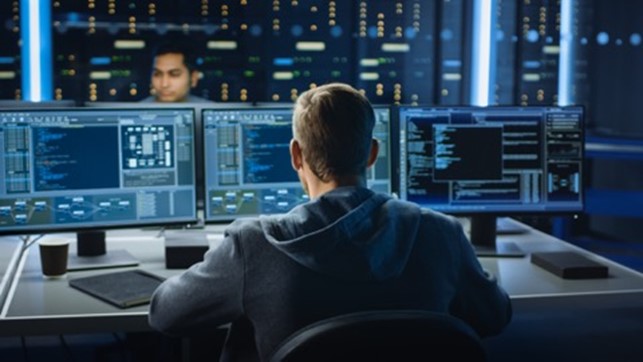 As an MSP, you know just how advanced the current cyber security threat landscape is and the appropriate protective actions that need to be taken. However, many of your clients and prospects are still harbouring dangerous and inaccurate beliefs about cyber security that are placing their businesses at risk. Therefore, in order to unlock the profitable potential of selling cyber security services, it is essential that you educate your customers of the need for robust and effective defensive provisions.
Here are 5 of the most damaging cyber security myths that may be affecting your client base.
Your business is too small to be a target
Many organisations believe that if they are a smaller business then they will not be a viable target for cyber criminals. This can cause them to insufficiently invest in their cyber security provisions. However, cyber attacks can affect businesses of any size, and it is essential that you express this to your client base. In fact, 43% of all cyber attacks are aimed at small businesses and 66% of all smaller organisations have experienced a cyber attack in the last twelve months. The Federation of Small Businesses has reported that UK small businesses are targeted with over 10,000 cyber attacks every day, many of which are a result of the fact that cyber criminals believe that they are less effectively defended.
Your data isn't worth anything 
Unfortunately, a lot of businesses still operate under the misconception that their data would not be valuable to a third party, which can cause them to leave their confidential information vulnerable. In reality, all data has value. If your data is important to you, it can easily be exploited by hackers, stolen, encrypted or held to ransom.
Cyber threats only come from external sources
The myth that cyber attacks can only come from outside of a business can be extremely dangerous. Many businesses focus their cyber security efforts on third-party sources and fail to adequately protect against internal threats. Insider threats are on the rise, both as a result of malicious intent and accidental human error. Therefore, it is important that you help your customers tighten their access controls and carry out comprehensive, regular cyber security training.
Antivirus software is sufficient protection
Long gone are the days where businesses could install antivirus software on their endpoints and be done. In the current, advanced cyber security environment, you need to help your customers implement a multi-layered defensive strategy that protects your Clouds, network, servers and endpoints. Additionally, businesses need to establish backup and disaster recovery measures to protect data. While antivirus software can be used as part of this approach, you need to inform your clients of the dangers of relying on it as a sole solution.
Cyber security is the sole responsibility of the IT team 

One of the most pervasive cyber security myths is that maintaining a strong security posture is the responsibility of the business' internal IT team or outsourced MSP. However, a business' cyber security is only as strong as its weakest link. According to a study by IBM, 95% of cyber security breaches are the result of human error. Therefore, it is vital that every member of a team has undergone cyber security training and knows how to help prevent and avoid cyber attacks.
Tackling cyber security myths with Trend Micro
As global security leaders, headquartered in the USA and Japan, Trend Micro have the expertise and experience to help you educate your end users about the most pervasive cyber security myths, and provide them with a more comprehensive cyber security posture. To find out more about our range of innovative security solutions, get in touch with one of our representatives today.
Authors