---
by Ritesh Pau

They say "good things come to those who wait". That's certainly my experience with Trend Micro. The journey actually started over a year-and-a-half ago following a conversation with Channel Director, James Munroe. Unfortunately, the right role didn't exist back then. 
But 18 months—and a brief stint at HPE—later, Trend Micro kick-started the discussions again and I was delighted to become part of the team as an MSP manager.
Why Trend? Why now?
Having worked for and with some of the channel's biggest vendors, distributors and partners over the past 15+ years—including lengthy stints at Microsoft and Dell—there were several reasons why I chose Trend Micro: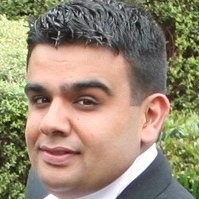 The culture is phenomenal: working for a global vendor with likeminded people where the customer always comes first

An opportunity to work for a great management team with a clear growth mindset

A UK Channel Director who encourages entrepreneurial spirit in his team, and a fail fast approach which allows my colleagues and I to learn and grow

A company whose solutions are making the digital, connected world more secure, and changing the way people live and work in it for the better
Focused on the future
The first 90 days of my Trend journey has been a bit of a blur. That familiar sense of being the newbie all over again slowly faded during lockdown, with virtual onboarding and training sessions. I'm pleased to say that the past few months have heralded new opportunities to hold external meetings with the team and new and existing partners. 
As for the future, it's all about planning for the next year as momentum starts to build around our MSP offerings—which will be a key driver of growth within the global business. MSPs have a vital role to play in making the online world a safer place, and I can't wait to start articulating how Trend Micro can add value for them.
Authors