---
by Ross Baker

At Trend Micro we believe that diversity and inclusivity are not only moral imperatives—they're the key unlocking to innovation and advancement in cybersecurity. We know that many organisations share these values. But unfortunately, there are also areas where the industry can do better. 
That's why we're delighted to see the launch of a new initiative, Respect in Security, whose aim is to eliminate harassment in all its form from the cybersecurity sector. We wholeheartedly support its aims and have signed its pledge to rid our community and workplaces of harassment and fear. 
Committed to diversity
We've always been committed to building an inclusive culture and environment made up of diverse Trenders who are encouraged to be their true selves. Creating opportunities for open discourse and encouraging a culture of compassion is a key part of our DNA. It comes from the very top. Our CEO Eva has been a passionate advocate of such values all her career, and it has manifested in various initiatives over the years. Our Close the Gap project continues to provide a range of support and guidance to encourage more gender-diverse talent into the industry, for example.
The very least we can expect when we log on from home, or sit at our office PCs every day, is that we'll be treated with respect—by our colleagues, partners, customers, managers and those we interact with online. Unfortunately, as many as a third of cybersecurity professionals have had personal experience of harassment online or in-person, according to Respect in Security.
Time for change
This must end, if we're to create the kind of industry that attracts diverse talent and fosters an environment of inclusivity and respect.
That's why Trend Micro backs Respect in Security and pledges to do all it can to create a workplace and community free from harassment and fear.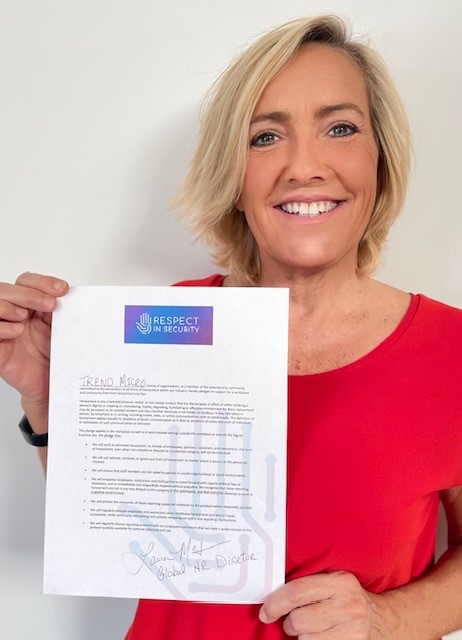 Authors