Minacce cyber
DeimosC2: What SOC Analysts and Incident Responders Need to Know About This C&C Framework
This report provides defenders and security operations center teams with the technical details they need to know should they encounter the DeimosC2 C&C framework.
---
Introduction
With the rise in attention to Cobalt Strike from network defenders, attackers have been looking to alternative command-and-control (C&C) frameworks

Among these, Brute Ratel and Sliver are growing in popularity, having recently been featured in a number of publications.

This report provides defenders and security operations center (SOC) teams with the technical details they need to know should they encounter an alternative tool, DeimosC2.
C&C systems are useful collaboration tools for penetration testers and red teamers. They provide a common place for all victim machines to reach out to, be controlled from, and allow multiple users to interact with the same victims. When performing authorized testing, this is very important as logs are kept in a single place to aid reporting. However, more and more of these tools are being utilized by criminals, including open-source and commercial tools. Their ease of use and stability allows them to run for long periods without issues, which is one of the reasons that even criminals are moving to these C&C platforms instead of building their own.
With most of the attention being paid on established commercial tools such as Cobalt Strike, criminals have been looking for other alternatives that provide many of the same functions. For defenders, this means that as criminals turn to open-source C&C software (which gives them many different options available, and in some cases using multiple platforms on one host), the threat landscape is evolving, incorporating a larger number of tools that will make attacks more difficult for both individuals and organizations to defend themselves against.
Some of the popular alternative frameworks that attackers have turned to include Brute Ratel and Sliver. In this publication, we will focus on providing information on another similar framework defenders might encounter — DeimosC2, another open-source alternative. We will explain how DeimosC2 works and how you can identify related traffic and binaries to help defend your networks.
Open-Source C&C software
Much like some of the other open-source C&C frameworks such as Ares C2, PoshC2 and TrevorC2, DeimosC2 provides classic C&C framework features but also provides a user interface that feels and behaves much like a commercial tool such as Cobalt Strike or Metasploit Pro. As such, red teamers have been discussing DeimosC2 more frequently.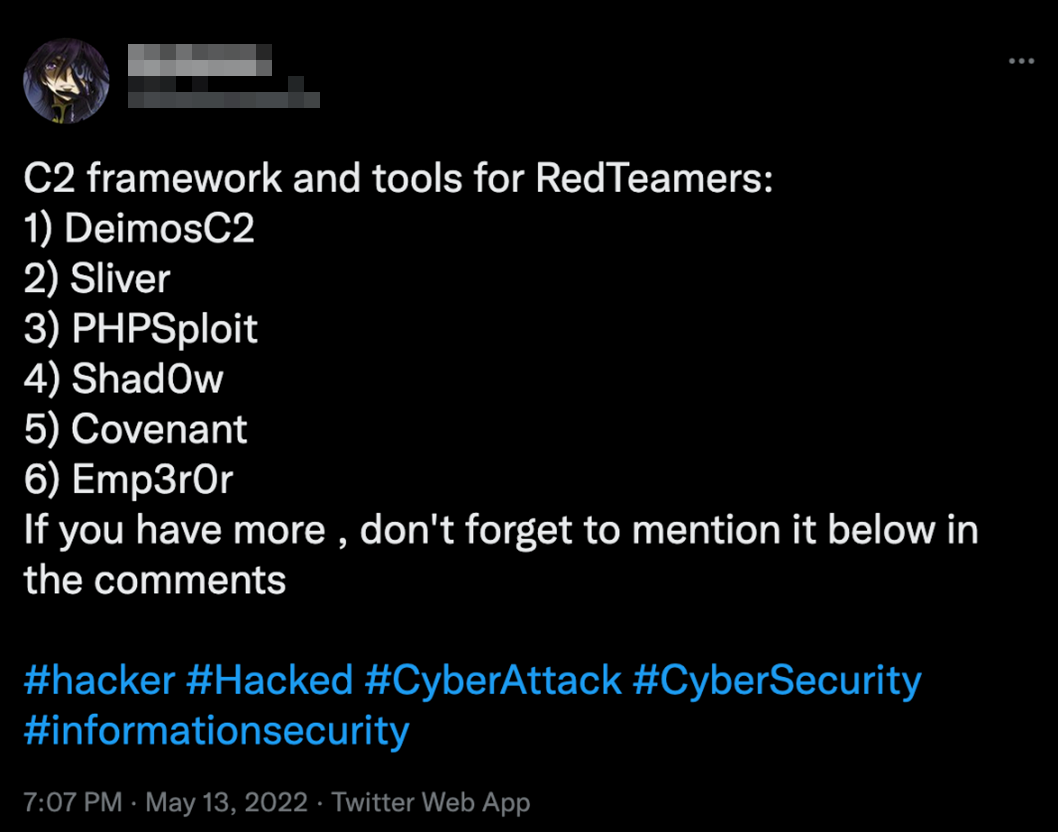 Authors