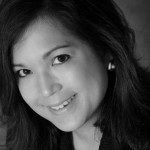 Week of March 10, 2014
To help you keep up with what's going on with kids, families, schools, and technology, we've compiled a list of stories, tips, and insights, we've found most useful over the past week.  What have you been reading? Tell us below or Tweet @TrendISKF.
TEACHING KIDS ABOUT ONLINE ADS:  Illustrator Dominic Owen and animator Will Samuel recently created an interactive guide to teach children how Internet ads work and how they may mislead. The guide, commissioned by the Internet Advertising Bureau in the U.K., uses animations that include content like cats and skateboards to keep the information playful, but help an 8-year old to understand how ads work.  My favorite part?  They use the phrase "master of the world wide web. "  This is a great, empowering message to young people.  Great humor throughout – well done!
PROTECTING WHAT YOU GOOGLE : Google has begun the world-wide roll-out of encrypting the terms and phrases we search for, so that it will be protected from prying eyes.  The company is responding to what it believes to be misuses like censorship, government spying, hackers, and the overall tide of public sentiment for more online privacy.
The impact to limiting hackers is of great interest to us, since search-engine poisoning – hackers setting up fake, malicious websites and links that show up when you search on a term – is one of the many tactics we monitor that can potentially trick young people into clicking and downloading things they didn't intend.
No timeline on when this will hit the US or countries outside of China right now, but it's coming.
LET THE KIDS HAVE DEVICES:  Despite many attempts to counter fear-based messages designed to dissuade parents from allowing their kids to become tech-savvy, such as the One Good Thing campaign launched with this year's Safer Internet Day , the fear machine keeps rolling.  In response to a piece by Chris Rowan claiming that all devices should be banned from those under age 12, David Kleeman serves up solid counter arguments to her and to every similar effort ever made to scare parents into staying in the 20th century.
We've been big proponents of pro-tech parenting for some time.  Thank you, Mr. Kleeman!
A STEALTH PHONE: Company FreedomPop has built the Privacy Phone, a phone they claim protects the user from privacy infringement. The phone includes bank-quality 128-bit encryption for voice calls and text messages, shuttles application and Internet data through an encrypted virtual private network, enables you to change phone numbers as many times as you desire, blocks all unsolicited incoming calls and text messages and claims it protects against phishing websites that want to steal your confidential data.  But as you can suspect, there are downsides to a phone like this on all sides.  Bad people using it for bad reasons.  And good luck using Google Maps if you don't have the GPS on.  Still – it's interesting to see a phone like this showing up now – when it could have been on the market for years.  It's simply a testament to public awareness of and desire for privacy.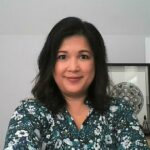 Lynette Owens
Lynette Owens is the Founder and Global Director of Trend Micro's Internet Safety for Kids and Families program. With 20+ years in the tech industry, Lynette speaks and blogs regularly on how to help kids become great digital citizens. She works with communities and 1:1 school districts across the U.S. and around the world to support online safety, digital and media literacy and digital citizenship education. She is a board member of the National Association for Media Literacy Education, an advisory committee member of the Digital Wellness Lab, and serves on the advisory boards of INHOPE and U.S. Safer Internet Day.
Follow her on Twitter @lynettetowens