Data Privacy Day: A Call for Better Privacy Practices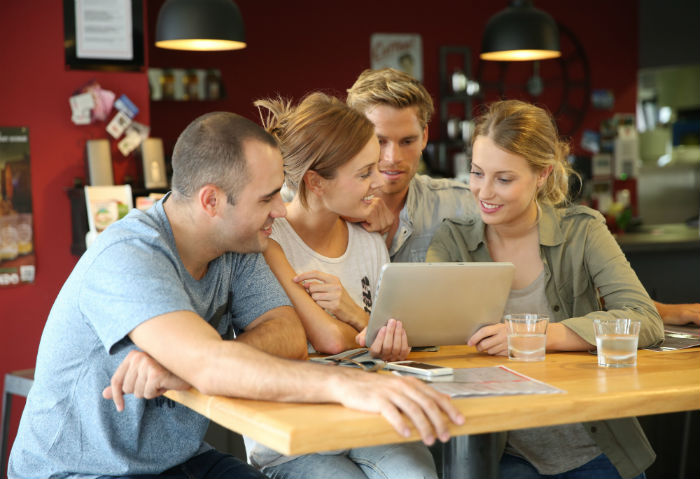 In 2014 alone, cybercriminals hacked and exposed the personal information of 110 million Americans—nearly half of the US adult population. The study, formulated by researchers at the Ponemon Institute, evaluated data collection and information security in the public and private sectors and determined that the number of the hacked accounts belonging to those individuals amounted to roughly 432 million.
Many victims may have unwittingly made their personal information—names, debit or credit card information, email addresses, phone numbers, birth dates, passwords, and security questions—available to cybercriminals. The news that many people have been hacked comes on the heels of a series of vast security incidents that affected big companies such as Target and eBay. Target got hit by a massive data breach in 2013 after the retailer's point-of-sales systems were compromised—exposing sensitive data like PINs from millions of payment cards. Similarly, in 2014, Snapchat acknowledged that 5 million user accounts were hacked and 33 million Adobe users' credentials were also taken, along with more than 3 million stolen debit and credit card details.
Despite these high profile incidents, 2015 didn't fare any better in terms of data privacy. Whether users fell victim to cybercrime, or lost their data due to lax practices, the question is no longer if it will happen to you, but when. The result of cybercrime and bad security habits have led to massive data breaches, monetary losses, and stolen personal and banking data. Many companies, organizations, and individuals, became victims of not just data breaches, but online extortion and identity theft as well.
In March of 2015, Trend Micro teamed up with the Ponemon Institute and came out with "Privacy and Security in the Connected Life: A Study of US, European and Japanese Consumers". The paper talked about the various insights of people's points of view regarding security and privacy and the Internet of Things. The report highlights how much people value they put on their personal information. Notable findings show that on average, respondents valued their passwords at $76 against a shocking $56 for their social security numbers. Given the results, it seems that people still have a lot to learn about protecting their privacy. From Ashley Madison to Vtech, big data breaches made big news the same year as measured by a variety of criteria that range from the numbers of stolen records compromised and the types of data stolen to the potential threat to specific groups such as children.
Damages, losses, and ruined reputation are inevitable when one becomes a victim of cybercrime. Because data remains as the primary asset and most valuable possession of a company and an individual, the danger and risks are higher in terms of data residing in a digital space. In light of Data Privacy Day, here are some tips for improving your online habits: 


Manage your account passwords – use long, unique passwords and avoid using the same password for all accounts. Regularly update them and do not share it with anyone.
Avoid opening unverified email attachments and clicking on malicious links – social engineering is the most popular method cybercriminals use to get the necessary information in order to obtain your data. Use spam filter to block likely phishing emails.
Bookmark trusted websites – this prevents you from accidentally landing on the wrong website, or worse, a malicious site. This is especially important for sites where you key in financial details, such as online shopping and banking websites.
Limit your exposure on social networks – many social media sites have beefed-up their security measures, allowing users to adjust the level of security according to their personal preferences. However, always be wary of what you post and of the amount of information you put out, such as your location, financial information, and other private details.
Do some spring cleaning – go back to your online accounts and check which ones you can delete.
Back up – in the event of a hack or extortion attack like ransomware, backups will save your files from being damaged or lost forever. Remember the 3-2-1 rule: 3 copies in 2 different formats with 1 of those copies off-site.
HIDE
Like it? Add this infographic to your site:
1. Click on the box below. 2. Press Ctrl+A to select all. 3. Press Ctrl+C to copy. 4. Paste the code into your page (Ctrl+V).
Image will appear the same size as you see above.