Linking the Enterprise to Social Media Security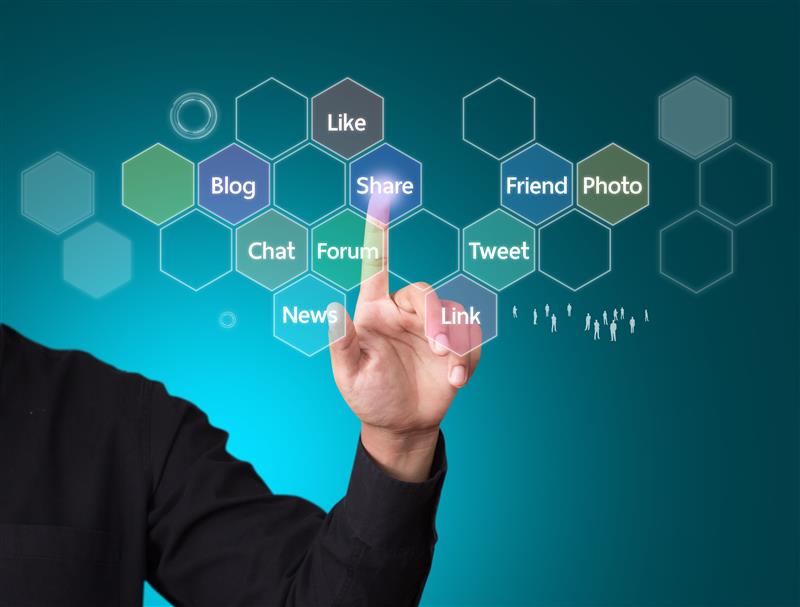 Social Media reach continues to grow. There are 3.484 billion active social media users as of January 2019, a 9% increase from 2018. This reach and influence is one of social media's characteristic features, making it useful for more than connecting with old friends and colleagues, and has long had commercial and business functions.
This overlapping use of social media has been described to have blurred the divide between professional and personal, at least in the online world. Organizations share their expertise through selected employee accounts to have a more approachable image. Individuals stay active on social media as it can be essential to their jobs.
However, despite the convenience this connectivity affords, it does raise security and privacy risks.
Evolution of social media and its security
Following how social media has changed over the years can help make it easier for organizations to map out what security measures need to be updated. Social media has undergone many changes over time, making platforms easier and more engaging for users.
Here are some of the factors that have influenced social media's ongoing changes.
More content. Developing technology has changed what kind of content is shared on social media. From pictures to live feeds, a wealth of information is made easier to share with an internet connection and a touch of a button. Even now, social media companies continue to add different media into their platforms. However, multimedia could reveal unforeseen critical information that may be more difficult to censor.
Increased mobile device use for social media activity. Smartphones have made it possible to stay connected on social media anytime and anywhere, but they could also expose more user information such as location, schedules, and other phone activities.
Growing privacy concerns and stricter data regulations. The wealth of information being shared over the internet and particularly on social media gives rise to a greater consciousness on privacy. The quest for better privacy is further heightened by stricter data regulations, most notable of which is the General Data Protection Regulation (GDPR) of the European Union. Social media providers have had to change their privacy policies to address these concerns, giving users more privacy options to suit their needs.
Cybersecurity threats from social media
With these changes, people's attitudes towards social media have also changed. Right now, people may have divided opinions on how secure they feel on social media, as seen in a recent poll we conducted on Twitter. However, users still generally trust social media, and they are expected to do so in the future – despite the security and privacy risks social media platforms present.

Here are some of these security threats faced today.
People. The human factor is one overlooked area of social media security, even though research shows that it is one of the greatest cybersecurity risks for organizations. Social media use, especially in the context of an organization, is understandably difficult to control as it can be a very personal activity and it's simply too easy for any individual to share information to the public. This accessibility has implications that can greatly affect organizations. Even trusted employees can make mistakes that can lead to an outcome that's similar to a deliberate attempt to expose confidential company data on social media.  A careless post or a missent message can be the catalyst for a major data breach. Cybercriminals can even use personal information available on most social media accounts to impersonate employees, and then gain access to a restricted database or network.
Fake news and social media accounts. The propagation of fake news affects both individuals and organizations, skewing views and opinions with the wrong information. Because of social media's almost fluid connectivity, fake news can spread faster than real news. Fake accounts can also be used to discredit personalities or spread malicious files and links.
Phishing. Cybercriminals use social media to obtain users' sensitive data and have them click on malicious links. People are less likely to have their guard up when using social media compared to email. A personality quiz that appears on a user's feed can be a cover for a phishing campaign. In addition, phishing scams can be tailored to a user's interests using the information already available on a public social media profile.
Malware. Similar to phishing attacks, cybercriminals can use social media to distribute malware. Links, messages, and posts usually come from a trusted source, a friend, or a respected celebrity; sources a user most likely chose to follow. It is easy to click links that direct users to malicious websites that push malware to visitors. Malware can also be propagated through direct messages from various messaging applications.
Spam. Social media proves useful for spammers. As email platforms become more secure, social media has become a good alternative. A spammer can create a fake account that they can use to start a spam campaign. As with emails, spammers can also hack into an actual account and hijack it to spread its messages and posts. 
Securing social media
Just as these threats are more potent because of today's connectivity, a more connected and collaborative approach to security is a good direction to take for a safer enterprise. Here are a few things organizations can do to secure social media and their businesses.
Know how your organization uses social media. Begin with how your organization uses social media. Knowing which platforms your organization benefits from the most can help pinpoint which platforms you need to secure. This protects not only your organization but also those who visit your pages and profiles.
Train employees on best practices for social media use and other relevant cybersecurity techniques. Provide social media security training and guidance to all members of the organization, making sure to make employees aware of their importance to the overall security of an organization. Although it will not remove the possibility, training will at least lessen instances of security breaches through an employee's social media activity.  
Practice good password hygiene and enable Two-Factor Authentication. Most social media platforms add the option of using two-factor authentication, which organizations and individuals alike should use.These simple measures add an extra layer of security that prevents unauthorized parties from accessing social media accounts.
Employ strong security solutions. A security solution can protect the organization's accounts and network from attacks like malware, phishing campaigns, malicious URLs, and other evolving threats.
[Read more here: How to Secure Your Social Media Accounts]
Expanding organization security
Social media has been described as a double-edged sword for both organizations and individuals, as it has both positive and negative effects. Committing to social media security can mitigate some of the platform's threats without closing off the opportunities it brings.
Organizations can also strengthen security by expanding their defenses beyond company borders and influencing their employees, customers, and even third-party business partners to take a more cooperative approach to social media security. After all, an active view of cybersecurity and privacy not only protects an enterprise from threats but also promotes the brand's reputation and encourages customer trust.
HIDE
Like it? Add this infographic to your site:
1. Click on the box below. 2. Press Ctrl+A to select all. 3. Press Ctrl+C to copy. 4. Paste the code into your page (Ctrl+V).
Image will appear the same size as you see above.