Spam Brings Fake Cryptoransomware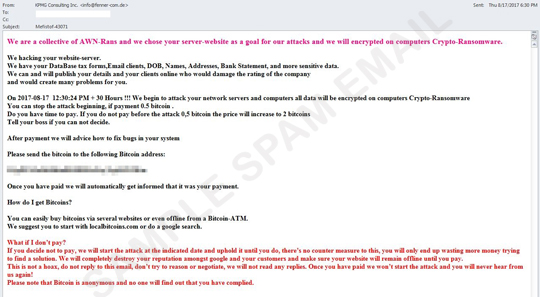 We have observed a spam campaign carrying ransom threats, claiming to be from a collective of AWN-Rans and threatening to attack the recipients' computers and network servers. The message demands ransom payment via bitcoin to stop their attacks.
As ransomware is more likely to come as an attachment to email, we highly recommend to immediately delete these kinds of messages and never open its attachments. To ensure that messages like these do not come in your inbox, products with good anti-spam filtering and file-checking should be active in your network and computers.
SPAM BLOCKING DATE / TIME:
August 18, 2017 GMT-8